Geschäftsangebot
Wählen Sie den Zweck der Anfrage aus:
Product request
You are looking for a solution:
Select an option, and we will develop the best offer
for you
Audio-Club: Neue Möglichkeiten von Middleware
Date 26/01/2015
Die Firma Infomir präsentiert den Audio-Club-Service, der primär für die Nutzer von MAG-Set-Top-Boxen und Middleware (Ministra TV) entwickelt wurde.
Der Service erscheint als eine Mediathek und kann mit verschiedenen Musiktiteln, Lernübungen, Audiobüchern und allem Nötigen für die Unterhaltung, Entspannung oder Bildung Ihrer Kunden ausgestattet sein.
Bei der Erstellung eines neuen Albums geben Sie die Daten über den Künstler, Genre, Erscheinungsjahr, Land und Sprache an und können auch ein Titelbild hinzufügen.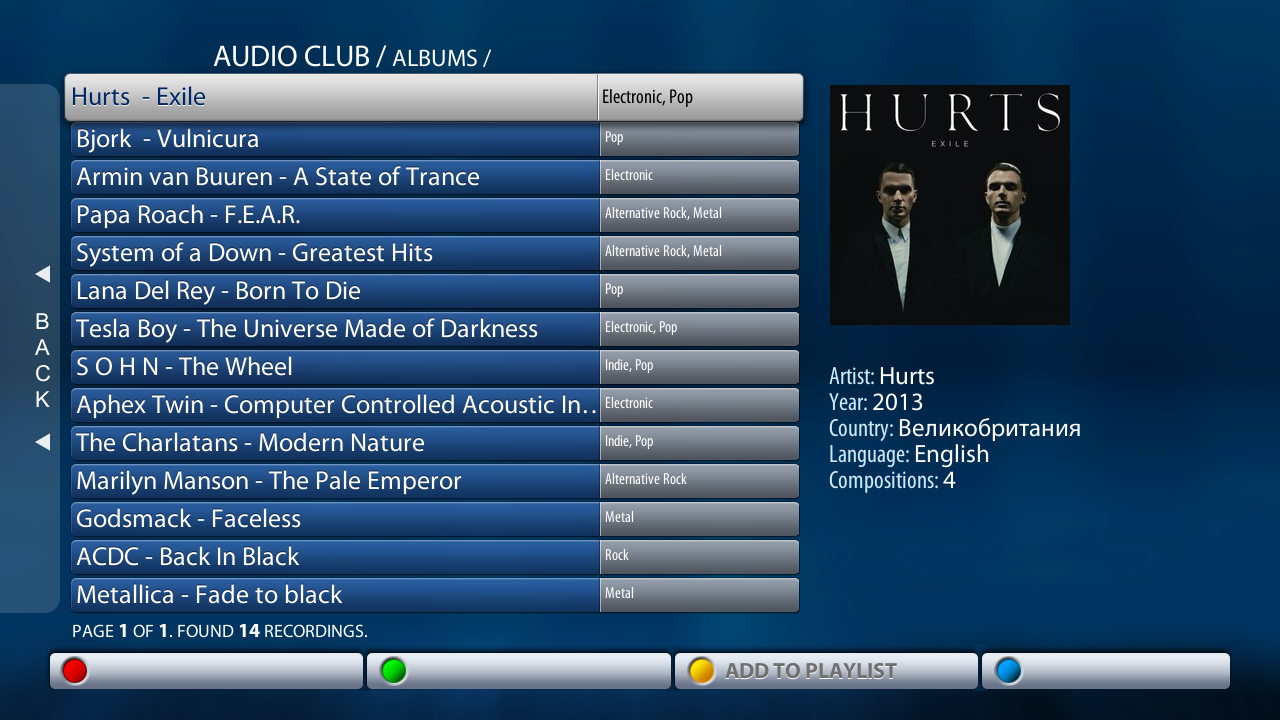 Das Interface von Audio-Club ist für die Nutzer von Middleware Stalker sehr einfach und unkompliziert. Für die leichte Handhabung ist die Suche, Albumsortierung nach verschiedenen Kriterien und die Erstellung eigenen Wiedergabelisten vorgesehen.
Mit dem Hintergrundwiedergabemodus können Sie auch zur gleichen Zeit Ihr Stalker-Menü navigieren und Ihre Lieblingsmusik hören.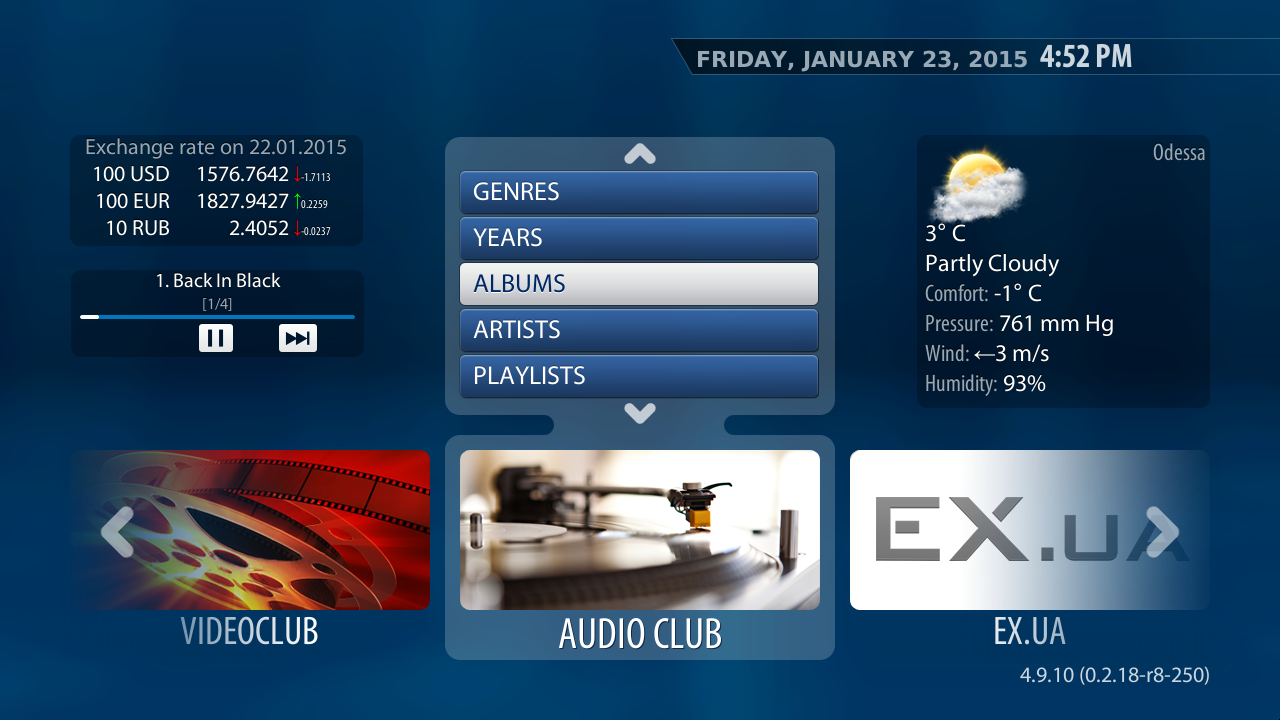 Eines der Grundprinzipien der Organisation von Stalker Middleware ermöglicht eine flexible Preispolitik zu formen. Aus diesem Grund kann dieser Service, sowie die anderen Services von Stalker, in dem Tarifplan enthalten sein.
Audio-Club ist eine ideale Lösung für eine Musikunterhaltung bei jeder Party oder für einen gemütlichen Abend mit der Familie.