Proposición comercial
Selecciona la finalidad o petición:
Product request
You are looking for a solution:
Select an option, and we will develop the best offer
for you
IBC 2014
Publicado 11/09/2014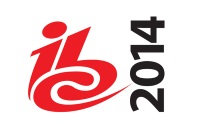 Tradicionalmente, IBC 2014 consistirá en una exposición y conferencia. La exposición presentará una amplia variedad de productos de difusión y medios, así como servicios. Más de 1000 empresas de todo el mundo presentarán su última tecnología e ideas más avanzadas en el campo de medios y difusión.
Parte integral de la conferencia IBC ha sido y así sigue siendo – liderar el foro global de nuevas tecnologías, procesos de trabajo y modelos de empresa que son presentados y ampliamente discutidos, así como una variedad de incidencias calientes en la industria de la difusión.
Como participante experimentado en el Mercado de telecomunicaciones europeo, Infomir participará también en IBC 2014. Será la tercera vez que la compañía participe en una exposición IBC.
Invitamos a todos a explorar los últimos desarrollos de la compañía Infomir - decodificadores MAG en nuestro stand Nº14. L09.