Departamento de ventas
Lamentablemente. Este formulario sólo está disponible en Inglés.
Por favor, escriba su pregunta en Inglés.
Select the purpose of request: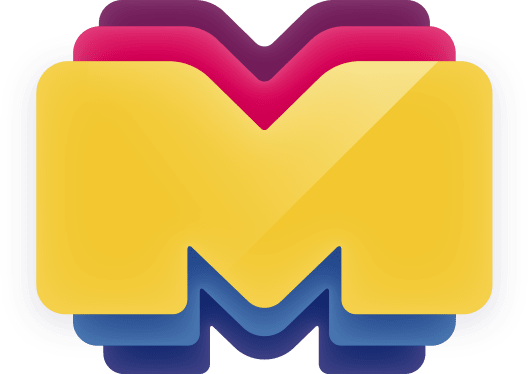 La solución para su empresa.

Personalice la interfaz de usuario según el estilo de su compañía.

Use el método de monetización que prefiera: servicios de suscripción prepagos o postpagos, PPV, VoD y publicidad.
La plataforma de TV Ministra es un atento asistente para su servicio multimedia
Nos enfocamos en ahorrarle tiempo de gestión del sistema.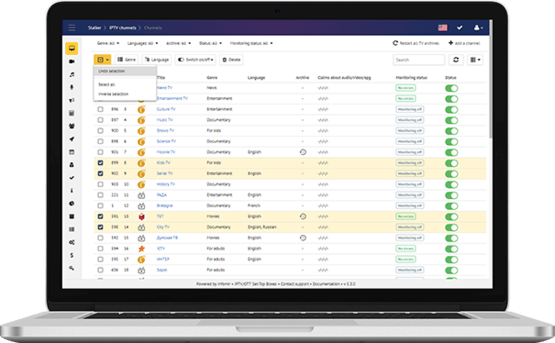 Gestión del servicio
Edite la lista de entradas, combínelas en paquetes temáticos y por tarifa, intégrelas con EPG y la función TimeShift. Personalice los servicios demandados de Videoclub, Audioclub y radio.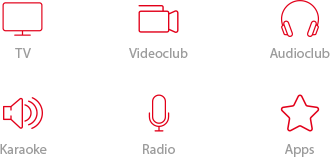 Gestión de lista de suscriptores
Cree planes tarifarios convenientes y personalice la interfaz de usuario. Brinde a sus suscriptores la posibilidad de usar servicios adicionales y permítales conectar sus dispositivos favoritos a su servicio

Infraestructura
Elija el contenido a ofrecer en base a la popularidad con los usuarios gracias a las herramientas estadísticas integradas. Publique el contenido provisto según un cronograma planificado. Gestione las zonas de difusión y el almacenamiento de contenidos

Modelos de monetización
Maximice sus ganancias por publicidad, disminuya sus costos de suscripción o implemente completamente el modelo de Publicidad en video a demanda. Gane más usando la función de multipantalla en aplicaciones para smart TV y reproductores multimedia

Dispositivos compatibles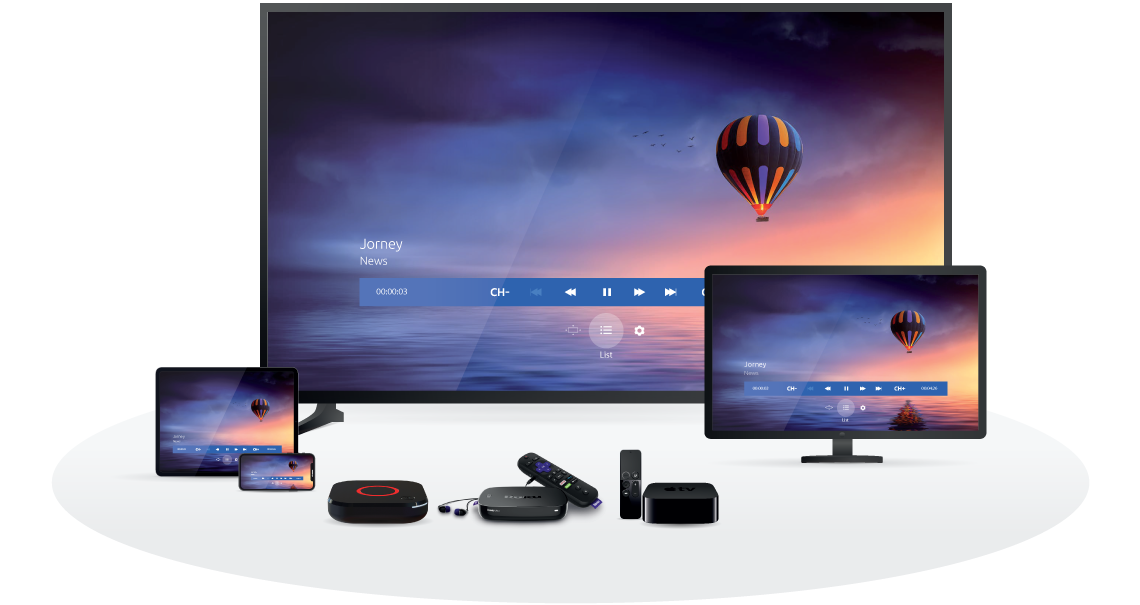 ¿Qué más puede hacer su empresa con la plataforma de TV Ministra?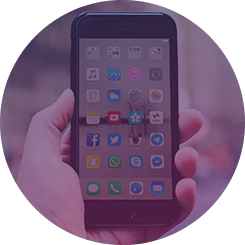 Aplicaciones de etiqueta blanca
Ahorre tiempo y recursos, solicite una aplicación con su marca para smart TV y dispositivos móviles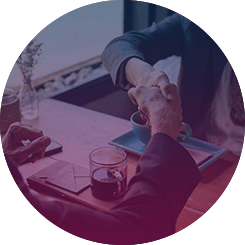 Una solución llave en mano
La solución MAGic es una solución llave en mano de los expertos de Infomir que le permitirá lanzar su proyecto en un plazo restringido.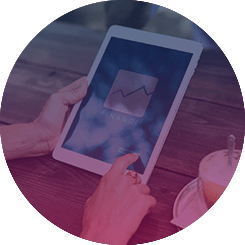 Atención técnica paga
Estándar: atención paga 8x5 con SLA de 8 horas
Premium: atención paga 24x7 con SLA de 5 horas
Quiero saber más
Price policy
Free
El portal administrativo para la gestión del servicio - Ministra Back Office
Soporte para los decodificadores de la serie MAG
Consultas 5/8
Paid
Soporte para Smart TV y plataformas móviles (iOS/Android)*
Desarrollo de aplicaciones para móviles (iOS/Android)**
Instalación y configuración del sistema, listo para ser usado
Soporte técnico con el nivel requerido de SLA***
*A partir de 100 dispositivos
**Puede solicitar una aplicación para una plataforma (Android o iOS) o dos (Android e iOS).
     Le recomendamos que primero se familiarice con las políticas de soporte de Google Play y App Store disponibles para su región.
***Estándar: soporte pagado 8x5 SLA durante 8 horas
       Premium: soporte pagado 24×7 SLA durante 4 horas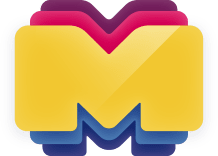 Estamos orgullosos de presentar una nueva versión de la plataforma de TV Ministra

Enviar una solicitud de descarga