Proposición comercial
Selecciona la finalidad o petición:
Product request
You are looking for a solution:
Select an option, and we will develop the best offer
for you
Los operadores brasileños se suman a la solución de Infomir
Acerca de MultTV
En 2015, trece emprendedores brasileños fundaron la empresa de telecomunicaciones MultTV. Los miembros del consorcio de medios, compartieron en las áreas de antena, middleware, DRM y protección de sistemas CAS-este modelo permitió a los operadores locales lanzar proyectos IPTV/OTT rápidamente y con un coste mínimo. Poco más tarde, treinta empresas se unieron a MultTV y sus números aumentan cada semana.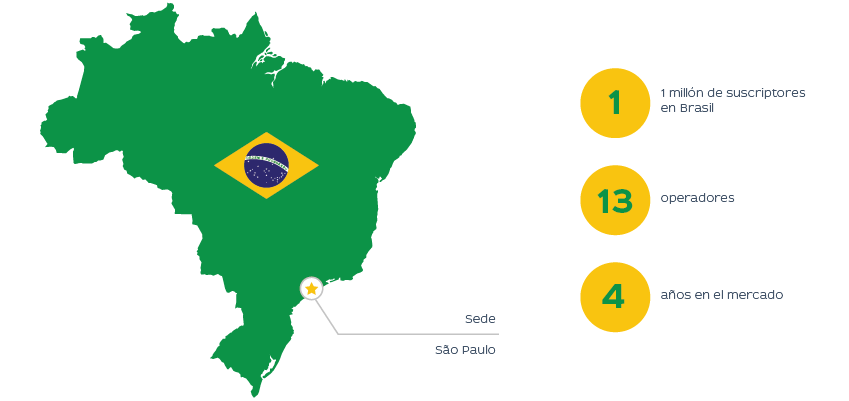 MultTV, junto con la empresa SES satélite y la Asociación NEOTV, ha mostrado cómo puede funcionar un lanzamiento modelo con mínimos riesgos e inversiones. La solución se ha diseñado para proveedores de Internet, apuntando a convertirse en unos operadores multiservicio e implementado TV de Pago. El conjunto incluye contenido, decodificadores Android con marca y soporte legal. Los operadores ofrecen a su audiencia un archivo de TV, TimeShift, nPVR y vídeo bajo demanda.
Colaboración con Infomir
En 2019, el consorcio MultTV implementó una solución Android™ de Infomir. El SO Android 7.0 y 2 GB RAM son los requisitos principales para la integración del sistema de protección de contenido de los decodificadores de medios con Verimatrix VCAS™ Ultra.
En este proyecto, los especialistas Infomir personalizaron la solución, integrándola con middleware de terceros y soporte proveído para VCAS Ultra, que, junto con la marca firmware para cada proveedor de servicio, permitió a los miembros MultTV tomar el control total del entorno.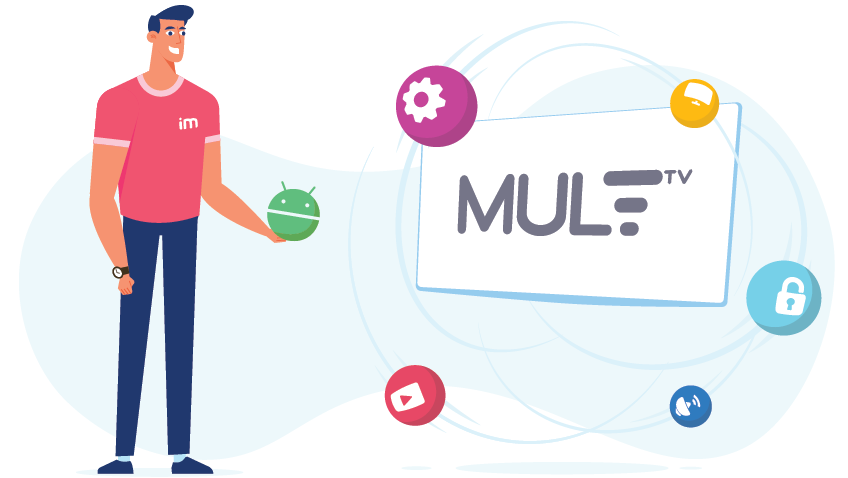 Infomir integró el lanzador propio MultTV y la app store, limitando la instalación de aplicaciones de terceros. Los decodificadores son protegidos de manera fiable ante cualquier forma de hackeo. Las opciones avanzadas de Android no están disponibles para los usuarios: el dispositivo no se puede deshabilitar o vincular a un proveedor tercero.
"El rápido lanzamiento de este proyecto fue clave para su éxito. MultTV se esmeró y logró construir un servicio vanguardista a partir de diferentes componentes que requerían mucha integración. Necesitábamos decodificadores personalizados basados en Android que se integraran con middleware de terceros y el sistema de seguridad VCAS Ultra. En el menor tiempo posible, obtuvimos una solución totalmente personalizada que nos permitió controlar la gestión de nuestro set-top box. Infomir realizó la tarea a la perfección. Además, la planta de fabricación con sede en Brasil fue una gran ventaja."

Luiz Gewers, CTO de MultTV
En 2019, Infomir lanzó la fabricación de decodificadores en Manaus, Brasil. Esto simplificó enormemente la colaboración con MultTV y otros socios latinoamericanos..
"Ha sido un gran éxito para nosotros-ayudamos a MultTV a lanzar su servicio y al mismo tiempo a expandirse en el mercado latinoamericano. Este importante proyecto que implica la personalización del firmware y la integración con VCAS Ultra y middleware de terceros es un paso importante para la expansión en nuevas regiones. La nueva solución ayudará a los operadores de MultTV a construir un servicio aún más moderno y fácil de usar. Al contar con una planta de fabricación en Manaus y un departamento de ventas regional, hemos podido ofrecer las mejores condiciones a nuestro cliente."

Traian Triboi, CEO de Infomir.
Android es una marca registrada de Google LLC.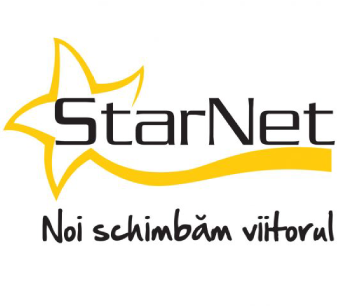 News
Uno de los mayores proveedores IPTV en Moldavia.