Proposta comercial
Selecione o objetivo do pedido:
Product request
You are looking for a solution:
Select an option, and we will develop the best offer
for you
Operadores brasileiros usam a solução da Infomir
Sobre a MultTV
Em 2015, treze empresários brasileiros fundaram a companhia de telecomunicações MulTV. Os membros do conglomerado de mídia partilham um campo de antenas, middleware, DRM e sistemas de proteção CAS—este modelo permite que operadores locais lancem projetos IPTV/OTT rapidamente e com custo mínimo. Em breve, mais trinta companhias se juntarão à MultTV e seu número aumenta a cada semana.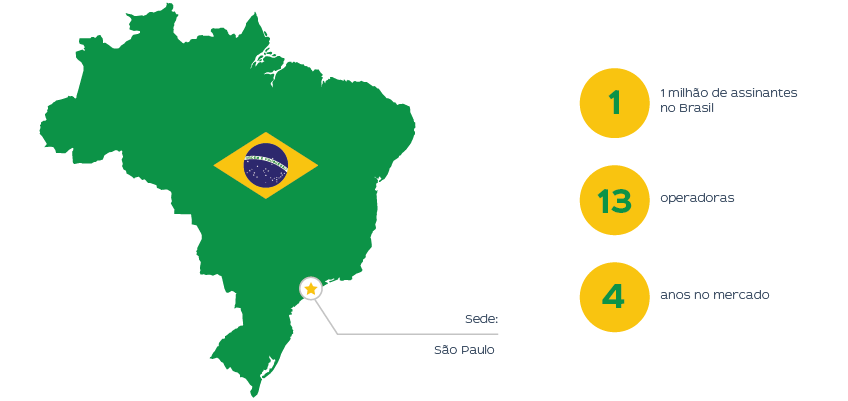 A MultTV, junto com a Companhia de satélites SES e a Associação NEOTV, mostraram como um modelo de lançamento com riscos e investimentos mínimos realmente funciona. A solução é projetada para provedores de Internet que desejam tornar-se operadores multisserviço e implementarem TV Paga. O complexo inclui conteúdo, caixas set-top Android com marca e apoio jurídico. Operadores oferecem aos usuários um arquivo de TV, TimeShift, nPVR e vídeo sob demanda.
Colaboração com a Infomir
Em 2019, o conglomerado MultTV implementou uma solução Android™ da Infomir. OS Android 7.0 e 2 GB RAM eram os requisitos principais para as caixas set-top se integrarem com o sistema de proteção de conteúdo de mídia Verimatrix VCAS™ Ultra.
Neste projeto, os especialistas da Infomir personalizaram a solução, a integraram com middleware de terceiras partes e forneceram suporte para o VCAS Ultra, que, junto como branding de firmware para cada provedor de serviço, permitiu aos membros da MultTV a assumirem pleno controle do seu ambiente.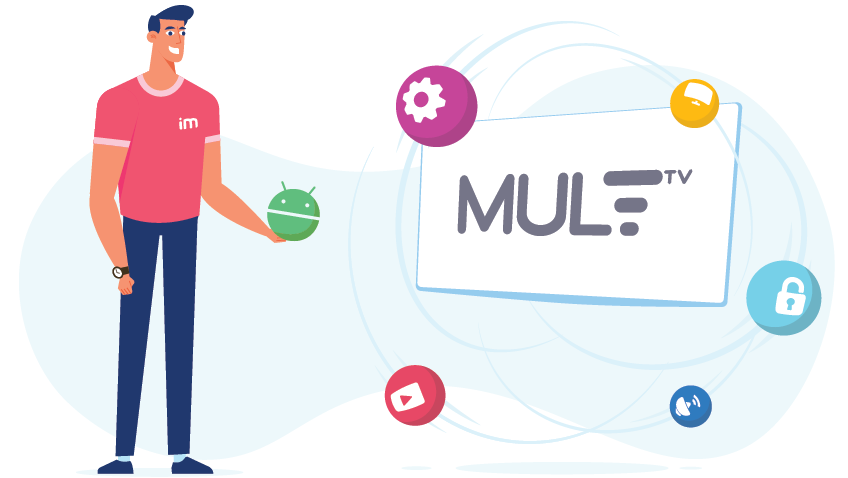 A Infomir integrou o lançador e loja de aplicativos proprietária da MultTV, limitando a instalação de aplicativos de terceira parte. Caixas set-top são protegidas de forma confiável de qualquer forma de hackeamento. Configurações Android avançadas não estão disponíveis aos usuários: o dispositivo não pode ser desabilitado ou ligado a um provedor de terceira parte.
«O posicionamento rápido deste projeto foi chave para seu sucesso. A MultTV esforçou-se e conseguiu construir um serviço de ponta a partir de diferentes componentes que requerem muita integração. Nós precisamos de STBs baseadas em Android personalizadas que foram integradas com middleware de terceira parte e o sistema de segurança VCAS Ultra. No menor tempo possível, conseguimos uma solução plenamente personalizada que nos colocou no controle da nossa gestão de caixa set-top. A Infomir executou sua tarefa de maneira excelente. Além disso, a instalação de fabricação baseada no Brasil foi uma grande vantagem."

Luiz Gewers, CTO da MultTV
Em 2019, a Infomir lançou caixas set-top fabricadas em Manaus, Brasil. Isso simplificou em muito a colaboração com a MultTV e outros parceiros Latino-americanos.
«Tem sido um enorme sucesso para nós—nós ajudamos a MultTV a lançar seu serviço enquanto ao mesmo tempo expandimos para o mercado Latino Americano. Esse grande projeto envolvendo personalização de firmware e integração com o VCAS Ultra e middleware de terceira parte é um passo importante para a expansão para novas regiões. A nova solução irá ajudar os operadores da MultTV a construírem um serviço ainda mais moderno e fácil de usar. Tendo uma instalação de fabricação em Manaus e um departamento de vendas regional, nós fomos capazes de oferecer os melhores termos ao nosso cliente."

Traian Triboi, CEO of Infomir..
Android é uma marca registrada da Google LLC.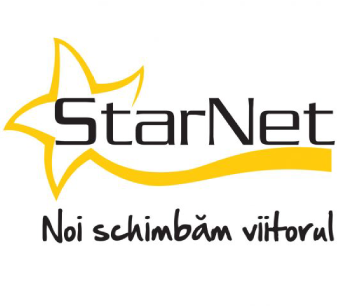 News
One of the largest IPTV providers in Moldova.