Proposición comercial
Selecciona la finalidad o petición:
Product request
You are looking for a solution:
Select an option, and we will develop the best offer
for you
Black Friday is Back - Get up to 25% Off in All Our Stores!
Publicado 17/11/2023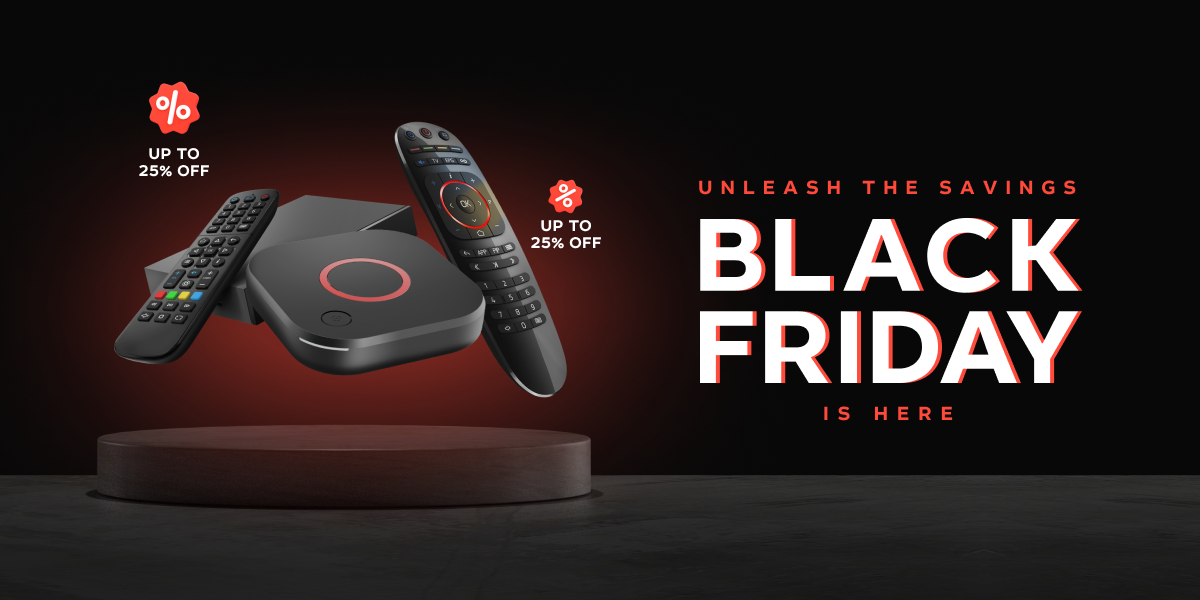 The moment you've been waiting for is here - Black Friday is back! Starting on November 17th, all our stores offer discounts of up to 25% on every product. Get ready to celebrate with incredible savings!
Black Friday is the time to make your wish list come true. No matter what you're looking for, our Black Friday sale has something for everyone. From the latest set-top boxes to accessories, we're here to provide you with unbeatable discounts.
This Black Friday, make the most of the discounts, enjoy the convenience, and celebrate the savings with us. Choose your region for shopping right now. It's a shopping event like no other and it's all found here: