Proposición comercial
Selecciona la finalidad o petición:
Product request
You are looking for a solution:
Select an option, and we will develop the best offer
for you
Comprando MAG, ayudas a Ucrania
Publicado 09/03/2022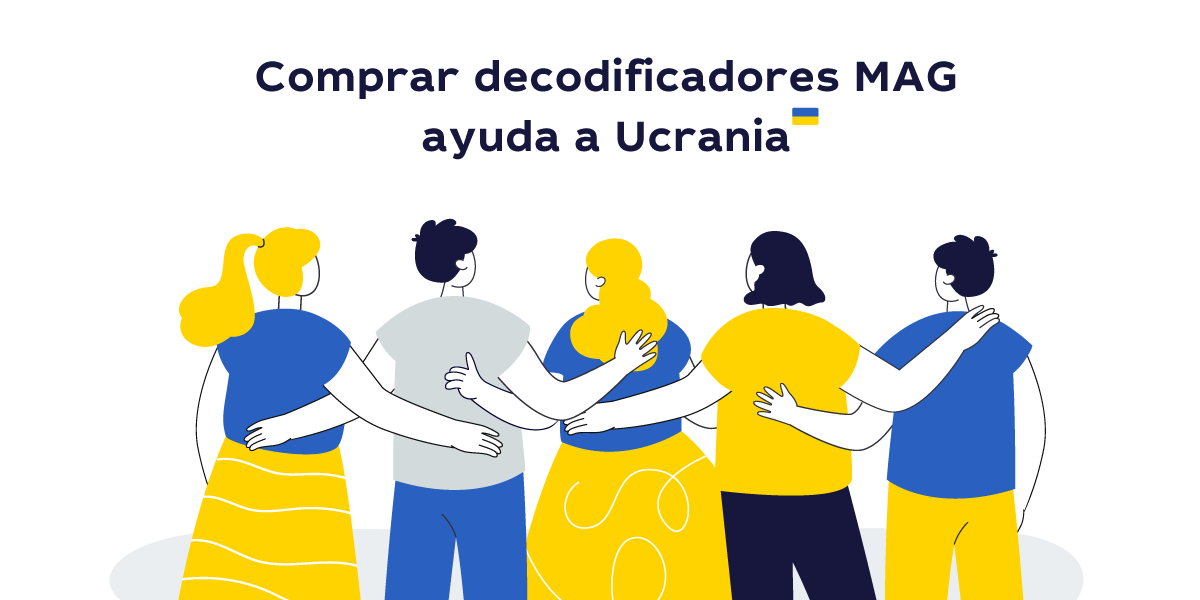 ¡Estimados clientes y socios!
A pesar de que nuestro país atraviesa tiempos difíciles y trágicos, Infomir sigue fabricando dispositivos e incorporando soluciones complejas en los servicios de IPTV/OTT. Nuestro soporte técnico también continúa disponible para dar asesoramiento especializado y ayudar con cualquier problema que los clientes puedan encontrar en sus proyectos.
Infomir es una empresa ucraniana y con la compra de productos MAG ayudas a la economía, al pueblo y al ejército de Ucrania. Agradecemos todo el apoyo y la confianza en nuestra marca.
¡Juntos superaremos estos tiempos difíciles!
Gracias de parte de todo el equipo de Infomir.