Commercial proposition
Select the purpose of request:
Infomir, compagnia produttrice di console IPTV MAG
Soluzioni di alta tecnologia IPTV per iniziare il tuo business senza problemi
Grazie ai dispositivi della compagnia Infomir la televisione interattiva diventa più semplice e accessibile.
Scegli il tuo MAG
Piattaforma TV Ministra
La piattaforma TV multischermo Ministra è un software professionale per i progetti IPTV/OTT. Il codice aperto dei moduli permette l'introduzione di nuove funzionalità. La piattaforma TV supporta vari dispositivi funzionali: Le console TV, le Smart TV, i dispositivi mobili e i personal computer.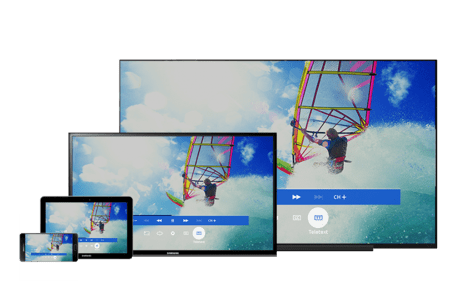 In dettaglio
MAGic Solution
MAGic Solution è una soluzione integrale IPTV/OTT per un avvio rapido ed economico del tuo progetto, sviluppata appositamente per provider internet, alberghi, centri d'affari, istituzioni sanitarie.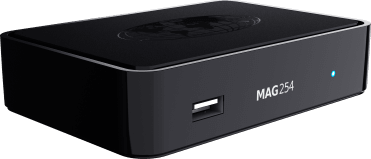 In dettaglio
Videopresentazione della compagnia Infomir.


Videopresentazione della compagnia Infomir.

Vuoi lasciare commenti positivi, un reclamo, proposte sull nostra attivita' o i nostri prodotti?
Grazie in anticipo per le recensioni che invierai all'indirizzo: feedback@infomir.com  oppure nell'apposito modulo feedback.
Se vuoi porre una domanda in relazione al funzionamento delle console, sei pregato di rivolgerti al nostro servizio clienti..
Formulario de retro-alimentación
Privacy Policy
This Privacy Policy will be effective as of May 25, 2018.
What This Policy Covers
We respect the confidentiality of your personal data and take measures to safeguard it. This Policy describes the information we collect, how we use that information, our legal basis for doing so, and your rights regarding the information we collect. We also use cookies and similar technologies, as described in our Cookie Policy, which is an integral part of this Privacy Policy.
We use cookies in order to optimise our website, provide you with the best possible user experience and help us promote our products. Please read our
Cookie Policy
to find out how we use cookies and how you can control cookies.
By using this website or closing this message, you acknowledge our
Privacy Policy
and agree to our use of cookies as described in our
Cookie Policy
.