Proposición comercial
Selecciona la finalidad o petición:
Product request
You are looking for a solution:
Select an option, and we will develop the best offer
for you
'Audio club' – características avanzadas para Middleware
Publicado 26/01/2015
Infomir presenta "Audio club", un nuevo servicio. Esta aplicación fue diseñada para todos los dispositivos MAG MAG Set-Top Box y usuarios de Middleware (Ministra TV).
Se trata de una biblioteca de medios que puede llenar con música, tutoriales, audio libros, etc. para satisfacer las necesidades de sus clientes (ya sean de ocio, entretenimiento o estudio).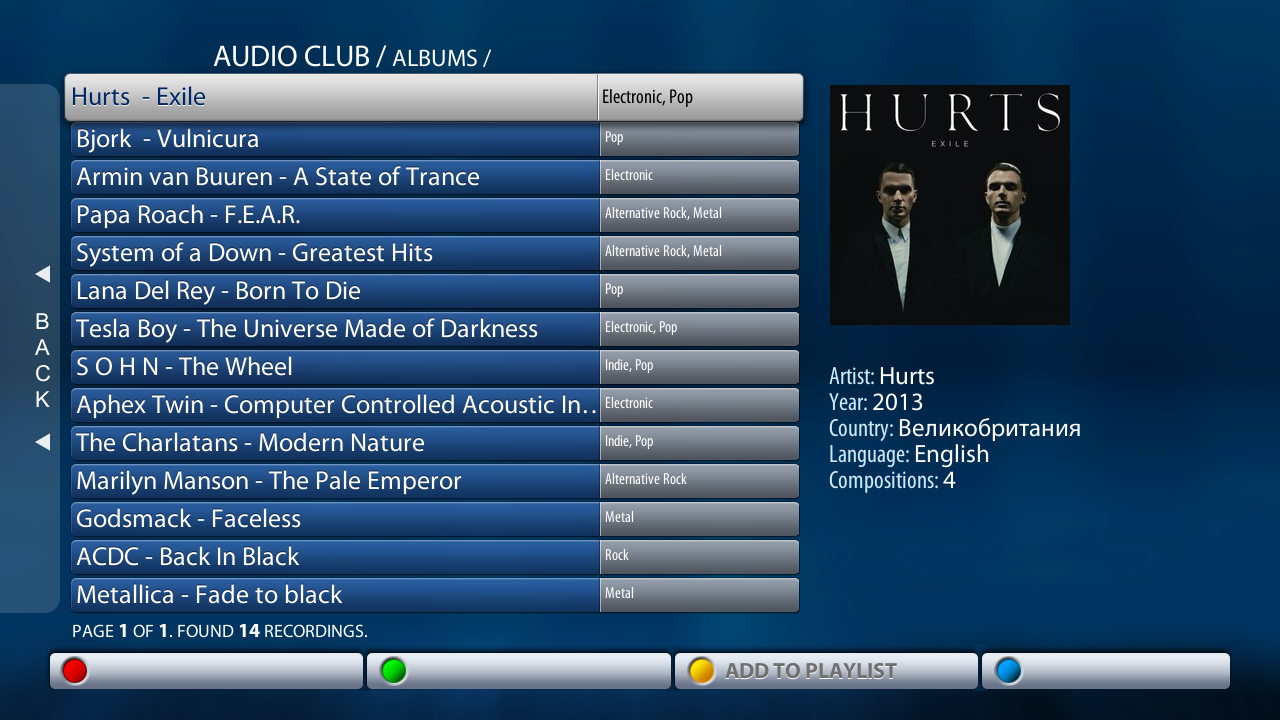 Cuando crea un álbum se le instará a que proporcione la siguiente información: nombre del intérprete, género, año de publicación, país, idioma y añadir una carátula.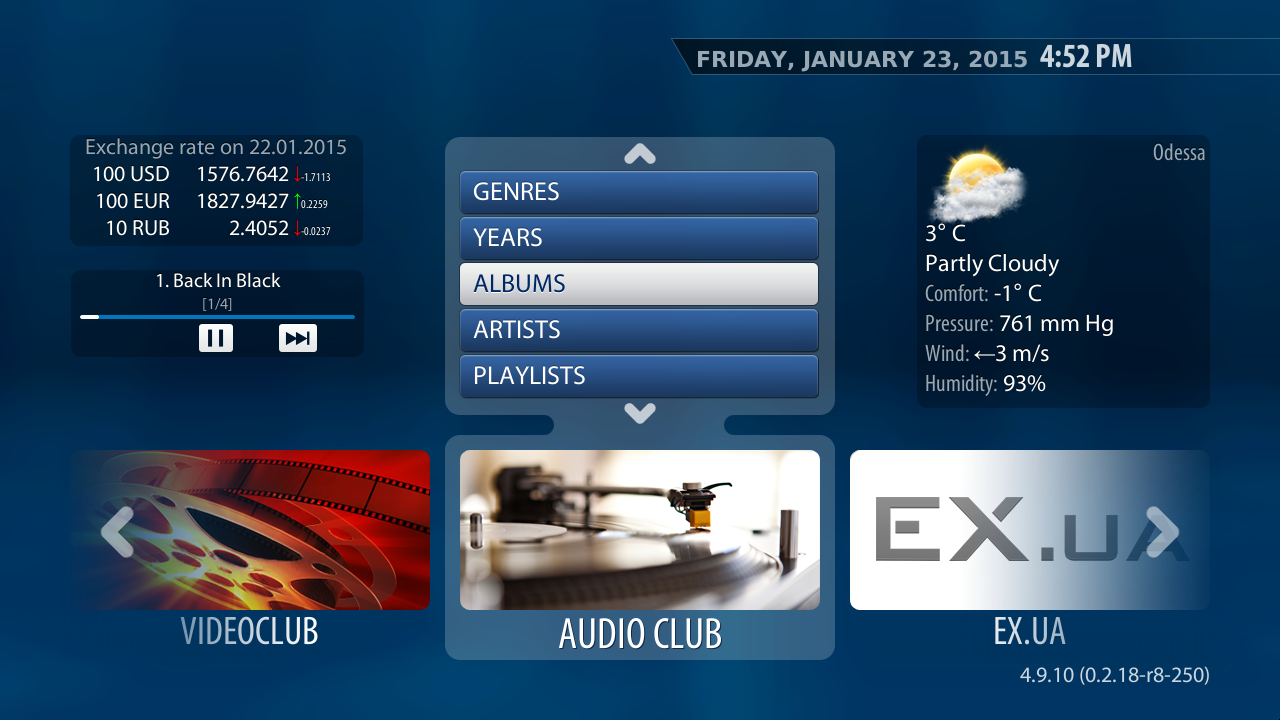 Uno de los principios fundamentales de Stalker Middleware es la habilidad para crear planes flexibles de tarifa, posibilitando que los usuarios obtengan este servicio, además de otros, bajo demanda.
Audio club es la solución perfecta para tener música en sus fiestas o para acogedoras tardes en familia.