Proposición comercial
Selecciona la finalidad o petición:
Product request
You are looking for a solution:
Select an option, and we will develop the best offer
for you
Infomir presenta versión nueva del software Middleware 5.0
Publicado 04/04/2016
Infomir presenta la nueva versión del software gratuito Middleware 5.0 para operadores. Esta actualización no es una simple actualización, sino el primer paso para el cambio de Middleware al nivel completamente nuevo que sucederá pronto.
Stalker Middleware fue inicialmente creado para ayudar a los operadores principiantes a dar sus primeros pasos en el negocio de IPTV. Sin embargo, al cabo de los años Stalker Middleware se convirtió en un producto con amplias funciones, escalabilidad y muy confiable.
Este año, Stalker Middleware trae muchas características, incluyendo el diseño de interfaz de admin, nuevo lanzador de actualizaciones, el catálogo de aplicación y muchas más.
Estamos actualizando Stalker Middleware de manera constante para su mejora. No hay petición de usuario que se quede atrás.
La versión 5.0 supone un paso coherente en el desarrollo middleware, que permite a cientos de operadores ofrecer servicios de alta calidad.
Aplicaciones móviles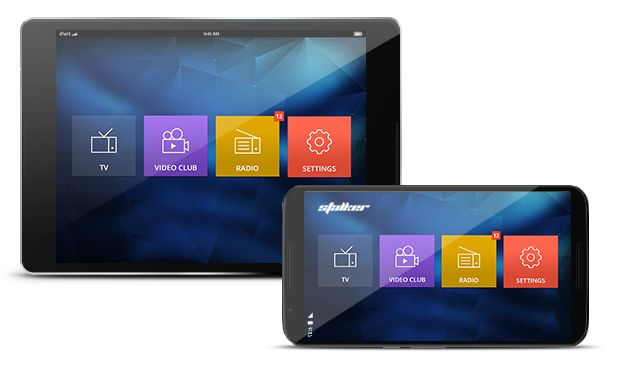 Hemos creado las aplicaciones que permiten ver canales de TV en dispositivos móviles.
La versión Android ya está disponible para descargar. La aplicación para iPad y iPhone será presentada pronto.
Compatibilidad con nuevos decodificadores

Stalker Middleware 5.0 es compatible con los nuevos decodificadores MAG256 y MAG 257.
Los modelos STB anteriores son también compatibles.
Integración de servicios para Escritorio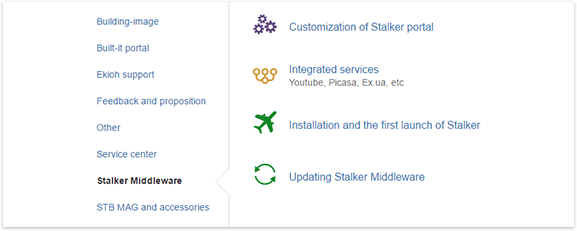 Ya puedes crear una petición al servicio de asistencia directamente desde la interfaz de administrador.
Documentación de administrador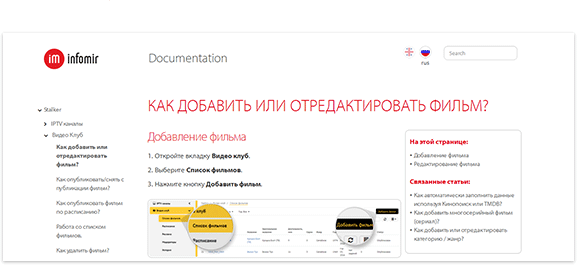 Se ha creado una detallada base de datos con instrucciones Estas instrucciones pueden responder muchas preguntas que surjan al usar Stalker Middleware.
Mayor rendimiento y estabilidad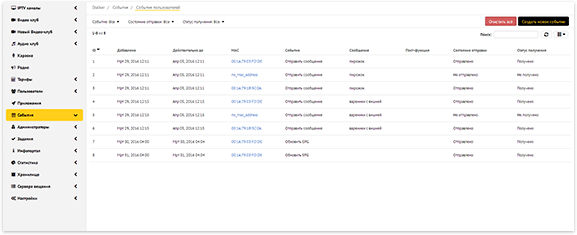 Hemos realizado acciones sustanciales para mejorar la estabilidad y seguridad de Stalker Middleware.
¡Da el primer paso hacia el avance global Stalker Middleware - actualiza a Stalker Middleware 5.0!