Proposición comercial
Selecciona la finalidad o petición:
Product request
You are looking for a solution:
Select an option, and we will develop the best offer
for you
Claves de Licencia para Ministra Player
Publicado 29/08/2018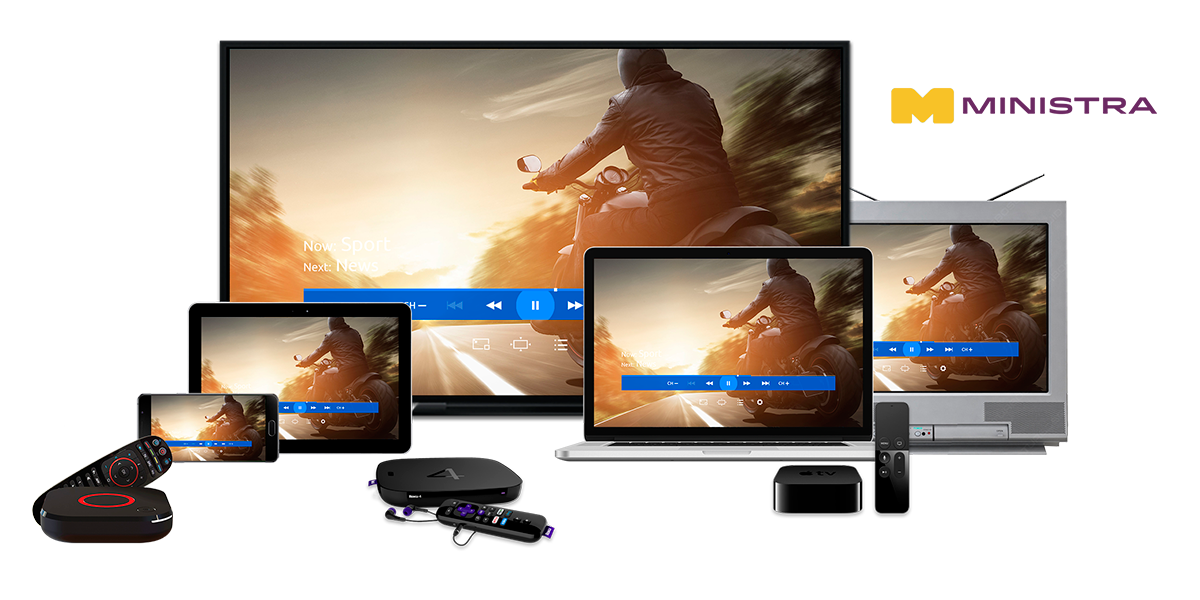 Nueva oportunidad para los operadores* IPTV/OTT/VoD para ofrecer una amplia gama de dispositivos con Ministra Player. Permite que tus clientes ejecuten tu servicio en dispositivos tan populares como smartphones, tablets, iPhone y iPad, Roku y MAG STB**. Las aplicaciones para Samsung Tizen, Samsung Smart TV y Android STB llegarán este año. Tus suscriptores pueden descargarse la aplicación en sus dispositivos de forma gratuita y registrarse con una Clave de Licencia que ellos mismos podrán adquirir u obtener de ti como valor añadido. Las Claves de Licencia están disponibles desde nuestro equipo de ventas.
¡Pruébalo gratis!
Contacta con nuestro servicio de venta y solicita una prueba para las Claves de Licencia: sales@ministra.com
*la oferta está disponible para operadores de IPTV/OTT/VoD que tengan una licencia o estén habilitados para ella en contenido con derechos de autor.
**La Clave de Licencia está ya instalada en el MAG STB