Commercial proposition
Entschuldigung. Dieses Formular ist nur in Englisch verfügbar.
Bitte,schreiben Sie in Englisch.
Select the purpose of request:
Es ist Zeit für das Multiscreen!
Date 29/08/2018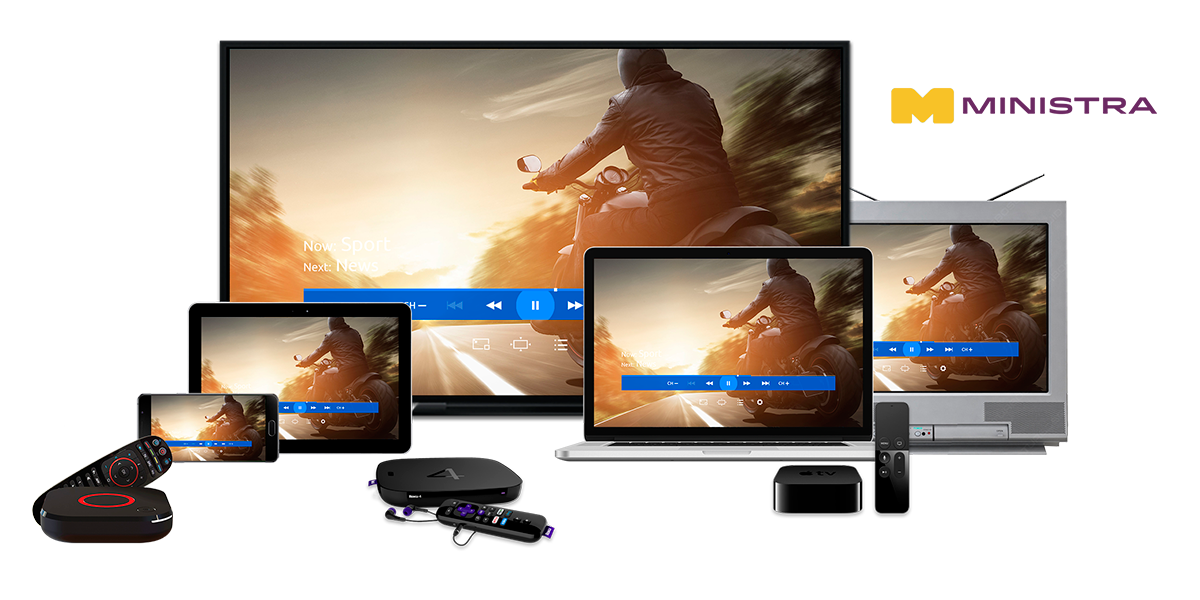 Neue Möglichkeiten für IPTV/OTT/VoD-Betreiber*, ihre Services auf einer Vielzahl von Geräten für den Ministra-Player anzubieten. Bieten Sie Ihren Kunden an, Ihren Service auf so beliebten Geräten wie Android Smartphone und Tablet, iPhone und iPad, ROKU und MAG STB** zu nutzen. Anwendungen für Samsung Tizen, Samsung Smart-TV und Android-STB folgen noch in diesem Jahr.


Ministra-Player-Apps können über Google Play, den Apple App-Store, den Roku-Channel-Store und den Samsung-Markt für Tizen TV heruntergeladen werden.


Ihre Abonnenten können die App kostenlos auf ihr Gerät herunterladen und sie mit einem Lizenzschlüssel registrieren, den sie selbst erwerben oder als Mehrwertdienst von Ihnen beziehen.


Lizenzschlüssel können bei unserem Verkaufsteam erworben werden.


TESTEN SIE KOSTENLOS!
Kontaktieren Sie unseren Vertrieb und fordern Sie die Testlizenz an, um unseren neuen Service zu bewerten: sales@ministra.com oder besuchen Sie unsere Website: https://www.infomir.eu/eng/solutions/license-key/


* Das Angebot gilt für IPTV/OTT/VoD-Betreiber, die urheberrechtlich geschütztes Material oder die Vertriebslizenz besitzen.

**Lizenzschlüssel sind in MAG STB vorinstalliert.