Commercial proposition
Select the purpose of request:
İşletmeniz için çözüm

İnteraktif medya hizmetinizin kolay ve hızlı lansmanı için ideal

İstediğiniz finansman yöntemini kullanın: ön ödemeli veya sonradan ödemeli abonelik hizmetleri, PPQ, VOD veya reklam.

Arayüz markalama seçenekleri.
Ministra TV platformu, medya hizmetiniz için dikkatli bir asistandır
Sistem yönetimi konusunda zamandan tasarruf etmeniz için elimizden geleni yaptık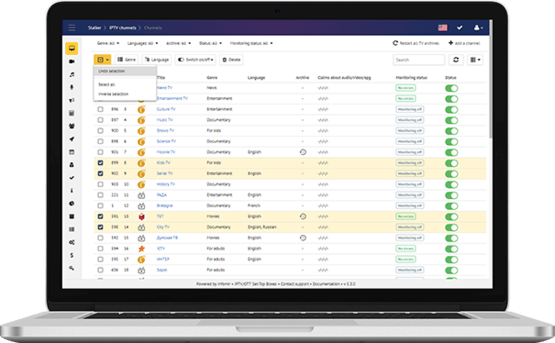 Verilen hizmetlerin yönetimi
Girişlerin listesini düzenleyin, tematik paketler veya abonelik paketleri şeklinde birleştirin, EPG ve TimeShift fonksiyonunu entegre edin. İsteğe bağlı Video Club, Audio Club ve Radio hizmetlerini özelleştirin.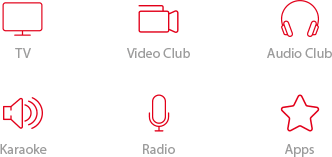 Abone listesi yönetimi
Uygun abonelik planları oluşturun ve arayüzü özelleştirin. Abonelere ek hizmet kullanma fırsatı verin, favori cihazlarını hizmetinize bağlamalarına olanak tanıyın.

Altyapı
Dahili istatistik araçlarıyla, kullanıcılar arasında en çok hangi içeriğin popüler olduğunu bulun. İçeriğinizi planlanmış bir zamanlamaya göre yayınlayın. Yayın bölgelerini ve video depolamayı yönetin.

Finansman modelleri
Reklam gelirinizi en üst düzeye çıkarın, abonelik maliyetlerinizi düşürün veya Talep Üzerine Reklam Videosu modelini tamamen uygulayın. SmartTV'ler ve medya oynatıcılar için çoklu ekran uygulamalarını kullanarak kazanın.

Araç Desteği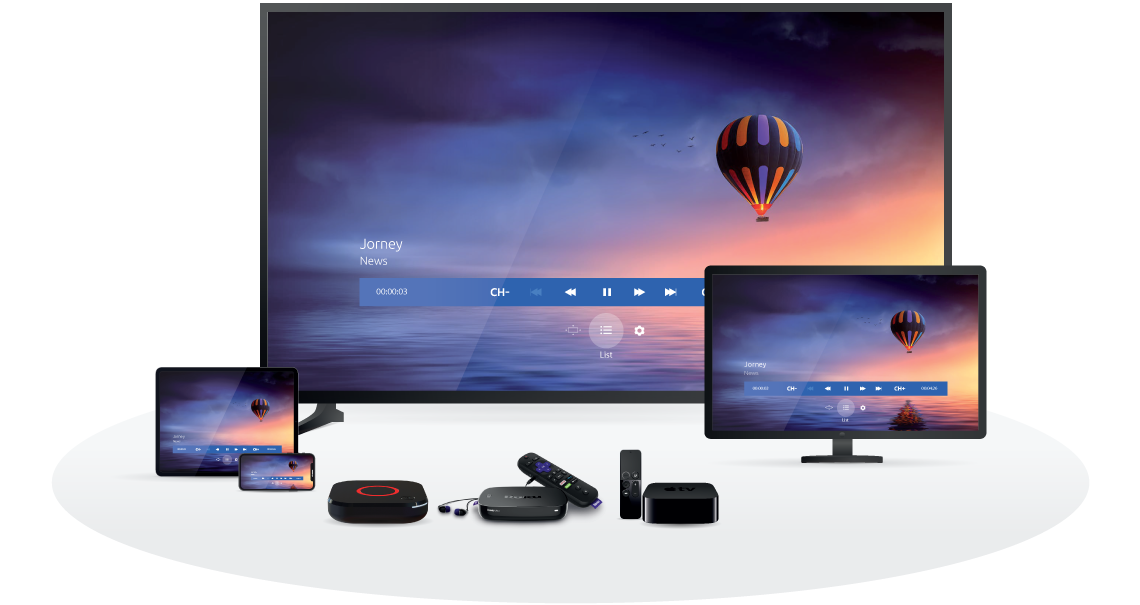 STB'ler
MAG250
MAG254/255
MAG256/257
MAG322
MAG349
MAG351
MAG410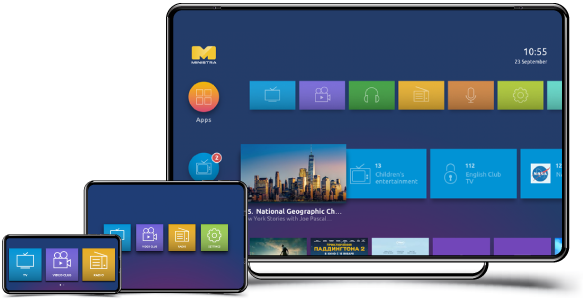 Artık en popüler medya oynatıcılarla ve SmartTV'lerle Ministra TV platformuna bağlanabilirsiniz.
Bu, Ministra Player lansmanı sayesinde mümkün olmuştur. Birçok platformda popülerliği artmaktadır!
Uygulama ücretsiz olarak indirilebilir, ancak tam işlevselliği bir Lisans Anahtarı gerektirir.
Bir Lisans Anahtarı, CPE'yi Ministra TV platformuyla uyumlu kılacak şekilde lisanslayan benzersiz bir simge setidir.
Önemli: Uygulama, yüklü ücretsiz içeriğe sahip değildir ve yerleşik kanallar veya filmler içermez.
Lisans Anahtarı Satın Alın
Ministra TV platformuyla başka ne yapabilirsiniz?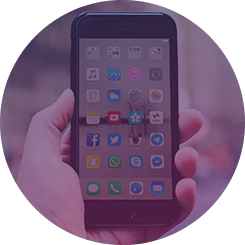 Beyaz etiket uygulamaları
Zamandan ve kaynaklardan tasarruf edin; SmartTV'ler ve mobil platformlar için markalı bir uygulama sipariş edin.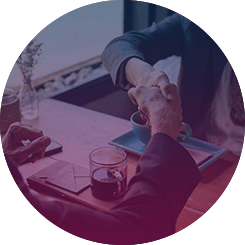 Anahtar teslim çözüm
MAGic Solution, Infomir'in uzmanlarından anahtar teslim bir çözümdür. Onunla, projenizi çok hızlı bir şekilde başlatabilirsiniz.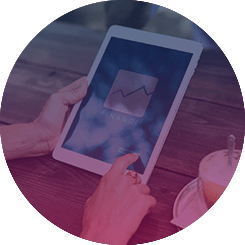 Ücretli destek
Standart — ücretli destek 8x5 SLA, 8 saat
Premium — ücretli destek 24x7 SLA, 4 saat
Daha fazlasını öğrenmek istiyorum
Fiyat politikası
Ücretsiz
Hizmet yönetimi için idare portalı — Ministra Back Office
MAG serisi STB'ler için destek
5/8 Danışma
Ücretli
Akıllı TV'ler ve mobil platformlar için destek (iOS, Android)*
Markalı mobil uygulamalar (Android/iOS)**
Anahtar teslim sistem kurulumu ve yapılandırma
Gerekli SLA seviyesiyle teknik destek***
* 100 cihazdan başlar
** Bir platform (Android veya iOS) veya iki (Android ve iOS) platform için uygulama sipariş edebilirsiniz.
Öncelikle bölgeniz için Google Play ve App Store destek politikalarını tanımanızı öneririz.
*** Standart — ücretli destek 8x5 SLA 8 saat.
       Premium — ücretli destek 24×7 SLA 4 saat.