Commercial proposition
Entschuldigung. Dieses Formular ist nur in Englisch verfügbar.
Bitte,schreiben Sie in Englisch.
Select the purpose of request:
Die Lösung für Ihr Unternehmen.

Nutzen Sie Ihre bevorzugte Monetarisierungsmethode: Prepaid- oder Postpaid-Abonnements, PPW, VOD und Werbung.

Gestalten Sie die Benutzeroberfläche nach dem Stil Ihrer Marke.
Die Ministra TV-Plattform unterstützt Ihr Medienangebot als hilfreicher Assistent
Wir haben unser Bestes getan, um die Zeit, die Sie mit Systemverwaltung verbringen müssen, zu reduzieren.

Verwaltung des bereitgestellten Dienstes

Bearbeiten Sie die Liste der Einträge, fassen Sie sie in Themen- und Gebührenpaketen zusammen und integrieren Sie EPG und die Timeshift-Funktion. Passen Sie die gefragten Video Club-, Audio Club- und Radio-Dienste an.

Verwaltung der Abonnentenliste

Erstellen Sie bequeme Gebührenpläne und passen Sie die Oberfläche der Abonnenten an. Gewähren Sie Abonnenten die Möglichkeit, zusätzliche Dienste zu nutzen, und ermöglichen Sie Ihnen, ihre Lieblings-Gadgets mit Ihrem Dienst zu verbinden.

Infrastruktur

Wählen Sie mithilfe der integrierten Statistik-Tools die bereitgestellten Inhalte auf Basis ihrer Beliebtheit unter den Benutzern. Veröffentlichen Sie die bereitgestellten Inhalte gemäß einem festgelegten Zeitplan. Verwalten Sie die Sendegebiete und das Speichern der Inhalte

Monetarisierungsmodelle

Maximieren Sie Ihre Werbeeinnahmen, reduzieren Sie die Abonnementgebühren oder realisieren Sie eine vollständige Implementierung des AVOD-Modells (werbefinanziertes Video-on-Demand). Verdienen Sie Geld mit der Multiscreen-Funktion auf Anwendungen für Smart TVs und Mediaplayer
Gerätesupport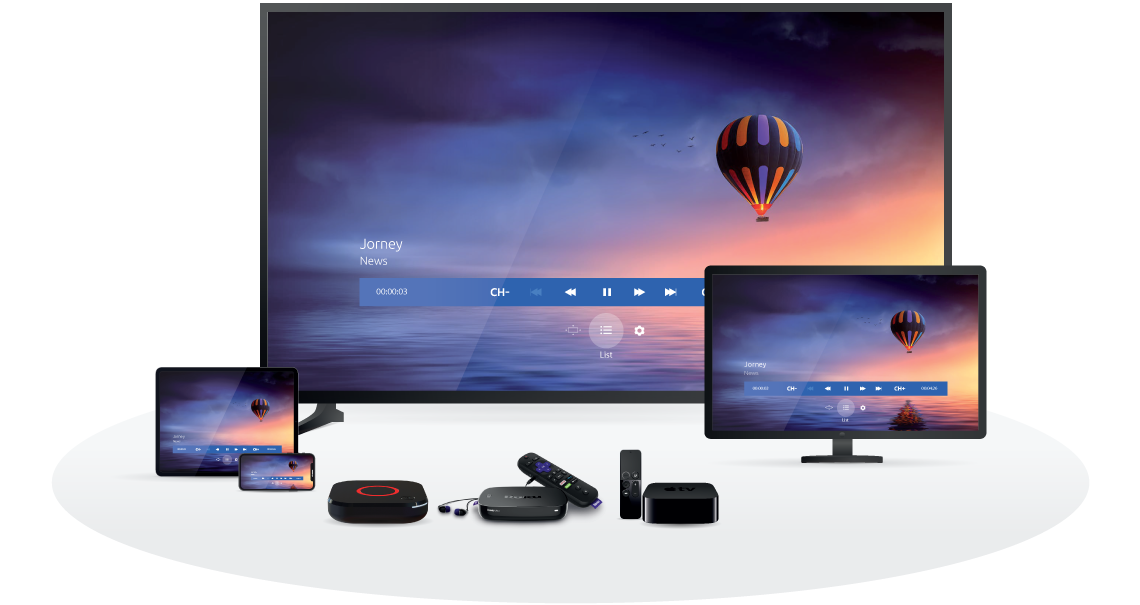 Wie kann Ihr Unternehmen die Ministra TV-Plattform noch nutzen?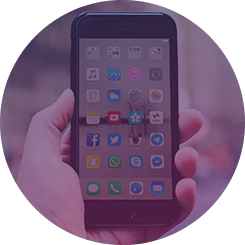 White-Label-Anwendungen
Sparen Sie Zeit und Ressourcen – bestellen Sie eine markengeschützte Anwendung für Smart TVs und mobile Geräte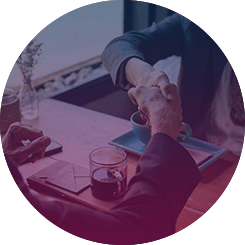 Turnkey-Lösung
MAGic Solution ist eine Turnkey-Lösung von den Experten von Infomir. Ihr Projekt kann innerhalb eines begrenzten Zeitraums eingeführt werden.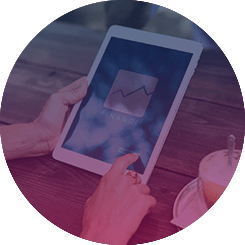 Gebührenpflichtiger Kundendienst
Standard – Gebührenpflichtiger Kundendienst 8x5 SLA mit 8 Stunden
Premium – Gebührenpflichtiger Kundendienst 24x7 SLA mit 4 Stunden
Ich möchte mehr darüber erfahren
Price policy
Free
Das Verwaltungsportal für Servicemanagement - Ministra Back Office
Unterstützung für Set-Top-Boxen der MAG-Serie
Beratungen 5/8
Paid
Unterstützung für Smart TVs und mobile Plattformen (iOS/Android)*
Branding von mobilen Anwendungen (iOS/Android)**
Turnkey system installation and configuration
Technical support with the required level of SLA***
*Ab 100 Geräten
**Sie können eine Anwendung für eine Plattform (Android oder iOS) oder zwei (Android und iOS) bestellen.
     Wir empfehlen Ihnen, sich zunächst mit den Support-Richtlinien von Google Play und dem Google App Store für Ihre Region vertraut zu machen.
***Standard - bezahlter Support 8x5 SLA für 8 Stunden
       Premium - bezahlter Support 24×7 SLA für 4 Stunden
Neue Version 5.4.1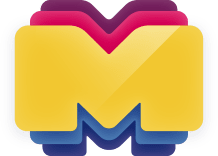 Wir verkünden stolz die neue Version der Ministra TV-Plattform

Download-Anfrage senden