Commercial proposition
Select the purpose of request:
Product request
You are looking for a solution:
Select an option, and we will develop the best offer
for you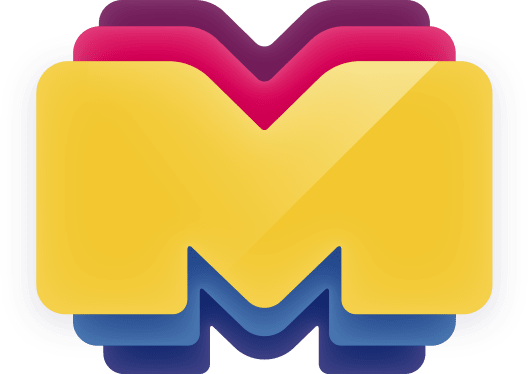 Instead of license keys, we will now provide customers with a subscription to Ministra Player Apps. Subscribers to providers that do not use license keys will be able to subscribe directly in the app store.*
* Currently, Ministra only provides subscription for Android smartphones and Android TV devices.
The solution for your business

The ideal way to quickly and easily launch your interactive media service

Use the monetization method you prefer: pre-paid or post-paid subscription services or advertising

Provide subscribers with a convenient and easy-to-use Ministra Player application
Whether you're just getting started or already a pro, Infomir has the right middleware for you.
Ministra softwares cover everything from content and user management to end user applications.
Fastest way to start

Simple request

Just fill out our form and we'll send you the Ministra download link

Unlicensed

No agreement and unrestricted usage

Free

On prem

No customization

Classic UI on Linux

Our well known "Old School" TV interface used by millions

Exclusively for operators

Subject to approval

Fill out our form, we'll have a look and if all good we'll take care of deploying your unique Ministra version

Licensed

Assigned exclusively to operators, restricted usage and direct support from Infomir

Free / Paid

On prem

UI Customization

Classic UI on all platforms

Our well known "Old School" TV interface used by millions
Ministra TV platform is an attentive assistant for your media service
We've done our best to save you time on system administration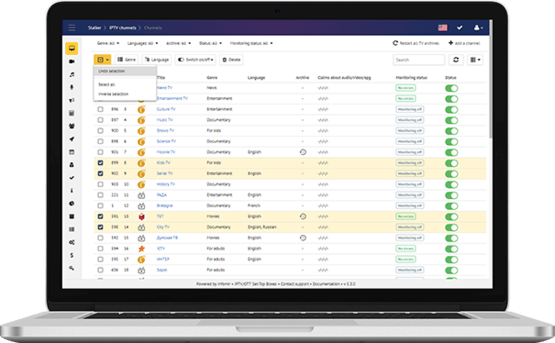 Administration of provided service
Edit the list of TV-channels, combine them into thematic and subscription packages, integrate with EPG and TimeShift function. Customize on-demand Video Club, Audio Club, and Radio services.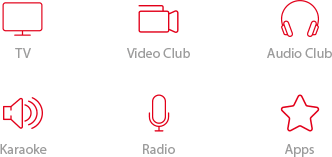 Subscriber list administration
Create convenient subscription plans and customize the UI for your service. Provide subscribers with the opportunity to use additional services, and allow them to connect their favorite gadgets to your service.

Infrastructure
Use built-in statistical tools to find out what content is most popular among your users. Publish your content on a planned schedule. Manage broadcasting zones and video storage.

Monetization models
Maximize your advertising revenue, reduce your subscription costs, or fully implement the Advertising Video-on-Demand model. Earn by using the multi-screen applications for Smart TVs and media players.

Device Support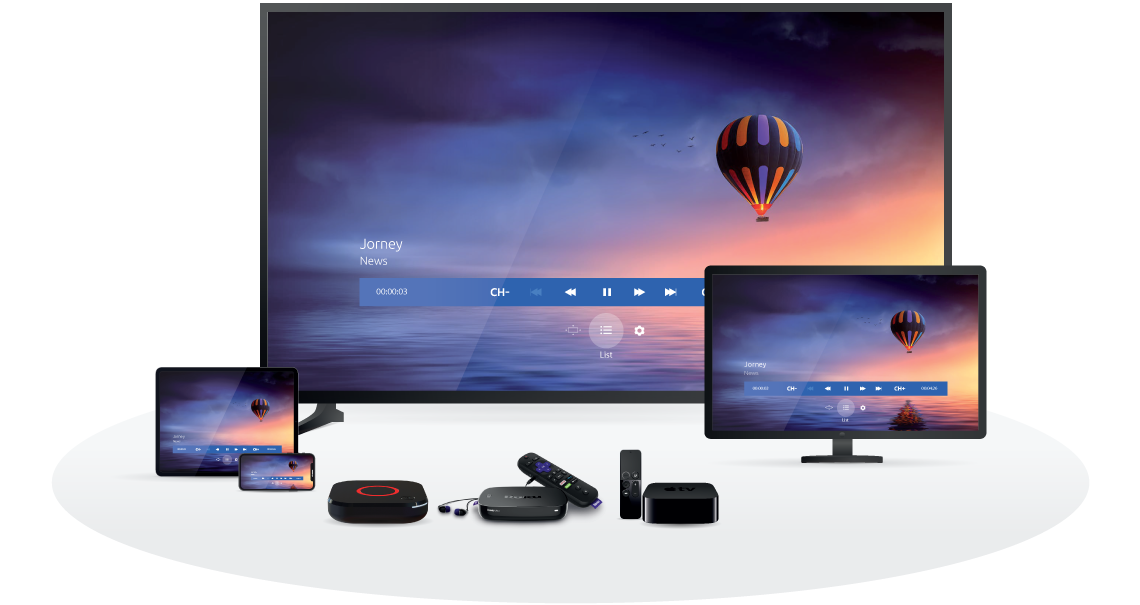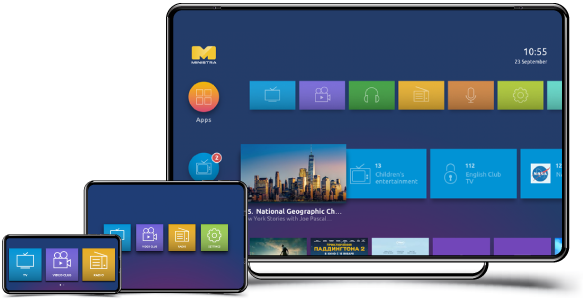 Now you can connect to Ministra TV platform with the most popular mobile devices, media players and Smart TVs. This is possible thanks to the release of Ministra Player. It's growing in popularity on many platforms!
The application can be downloaded for free from Markets for iOS, Android Mobile, ATV, Tizen, LG and WebOS.
What else can you do with the Ministra TV platform?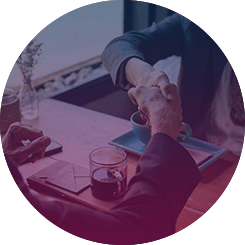 A turnkey solution
MAGic Solution is a turnkey solution from the experts at Infomir. With it, you can launch your project in no time.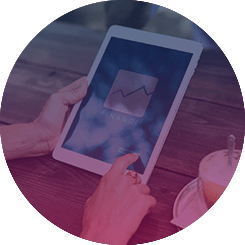 Paid support
Standard - paid support 8x5 SLA for 8 hours
Premium - paid support 24×7 SLA for 4 hours
Pricing policy
Free
An administrative portal for service management — Ministra Back Office
Support for MAG series set-top boxes
Consultations 5/8
Paid
Support for Smart TVs and mobile platforms (iOS, Android)*
Branding mobile apps (Android/iOS)**
Turnkey system installation and configuration
Technical support with the required level of SLA***
* Starting at 100 devices
** You can order an application for one platform (Android or iOS) or two (Android and iOS).
     We recommend that you first familiarize yourself with the Google Play and App Store support policies for your region.
*** Standard — paid support 8×5 SLA 8 hours.
       Premium — paid support 24×7 SLA 4 hours.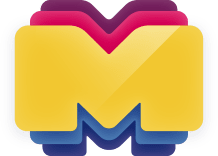 We are proud to present a new version of the Ministra TV platform