Product request
You are looking for a solution:
Select an option, and we will develop the best offer
for you
NAB Show Las Vegas 2017
Yayınlanan 03/04/2017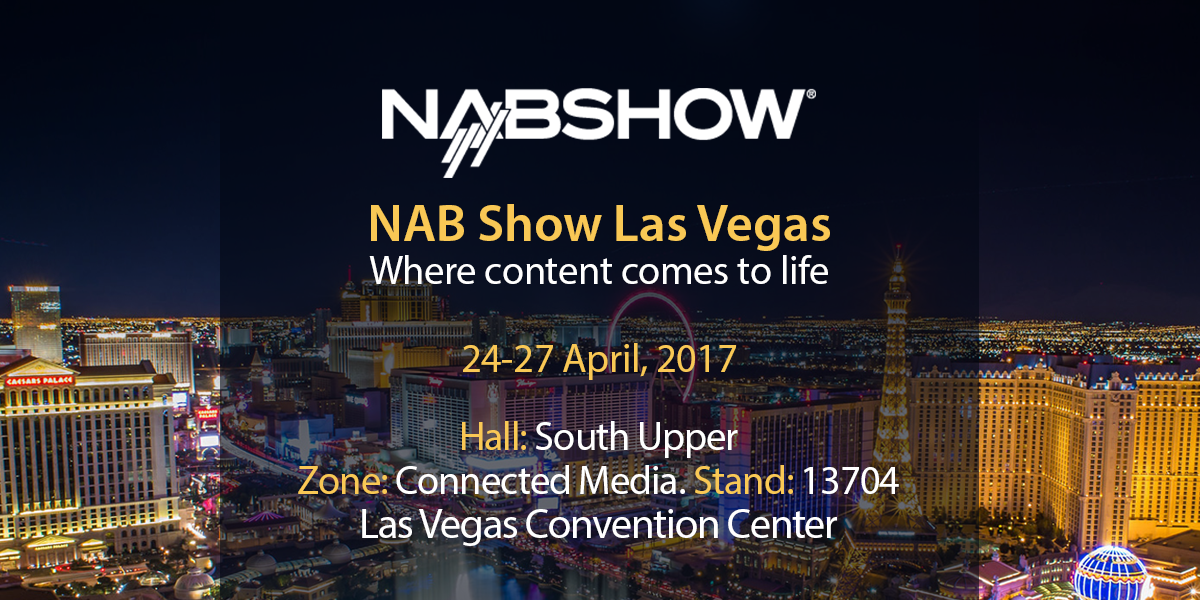 Amerika'daki en popüler fuarlardan birinin başlamasından çok önce değil. Bu yıl NAB Show Las Vegas 24 - 27 Nisan tarihleri arasında yapılacak. Şu anda medya ve sanal gerçeklik uzay dünyasına dalmak isteyen herkesi, Las Vegas'a bekliyoruz.
Infomir son teknolojilerini fuarda sunacak. Bilgi Teknolojileri alandaki devlerle birlikte, şirket hem yaratıcı hem de mühendislik düşüncelerinin ürünüyle ziyaretçileri şaşırtacak MAG. Çantalarınızı toplayın ve yakında NAB Show Las Vegas'ta yaratılacak geleceği keşfedin!