Proposta comercial
Selecione o objetivo do pedido:
Product request
You are looking for a solution:
Select an option, and we will develop the best offer
for you
NAB Show Las Vegas 2017
Published on 03/04/2017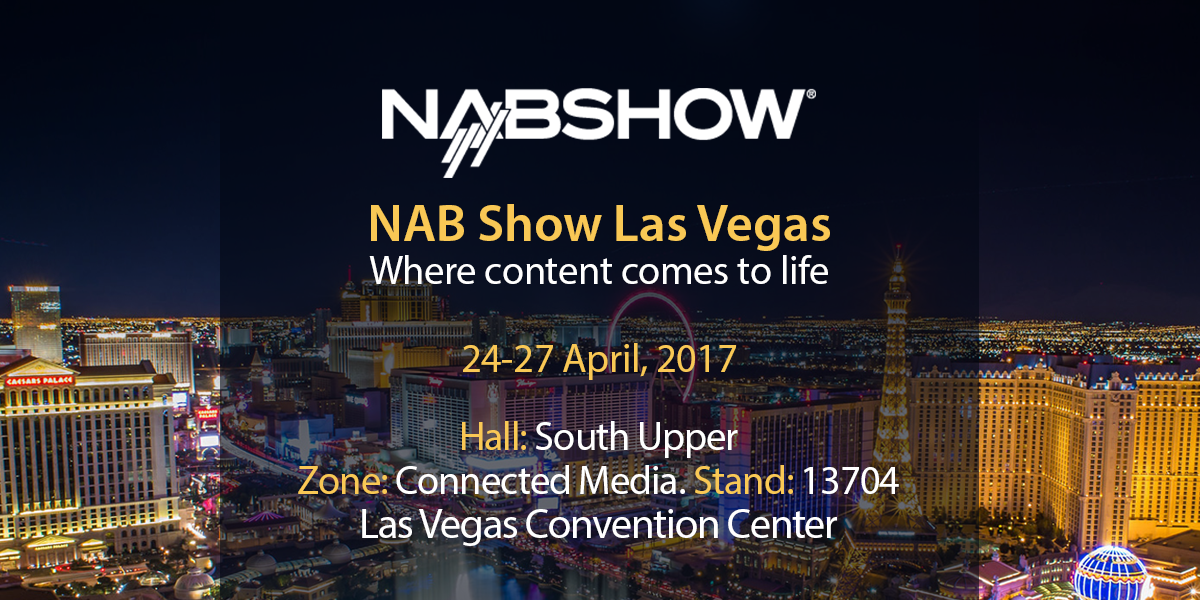 Já falta pouco para o início de uma das feiras comerciais mais populares dos EUA. Este ano, o NAB Show Las Vegas realizar-se-á entre 24 e 27 de abril. Durante este período, todos os que quiserem mergulhar no mundo multimédia e do espaço virtual são bem-vindos a Las Vegas.
A Infomir irá apresentar as suas tecnologias mais recentes na exposição. Juntamente com os gigantes do mundo das TI, a empresa irá surpreender os visitantes com o lançamento de ideias criativas e engenhosas MAG. Faça as suas malas e descubra o futuro que está prestes a ser criado no NAB Show de Las Vegas!