Product request
You are looking for a solution:
Select an option, and we will develop the best offer
for you
ANGA COM 2017
Yayınlanan 26/04/2017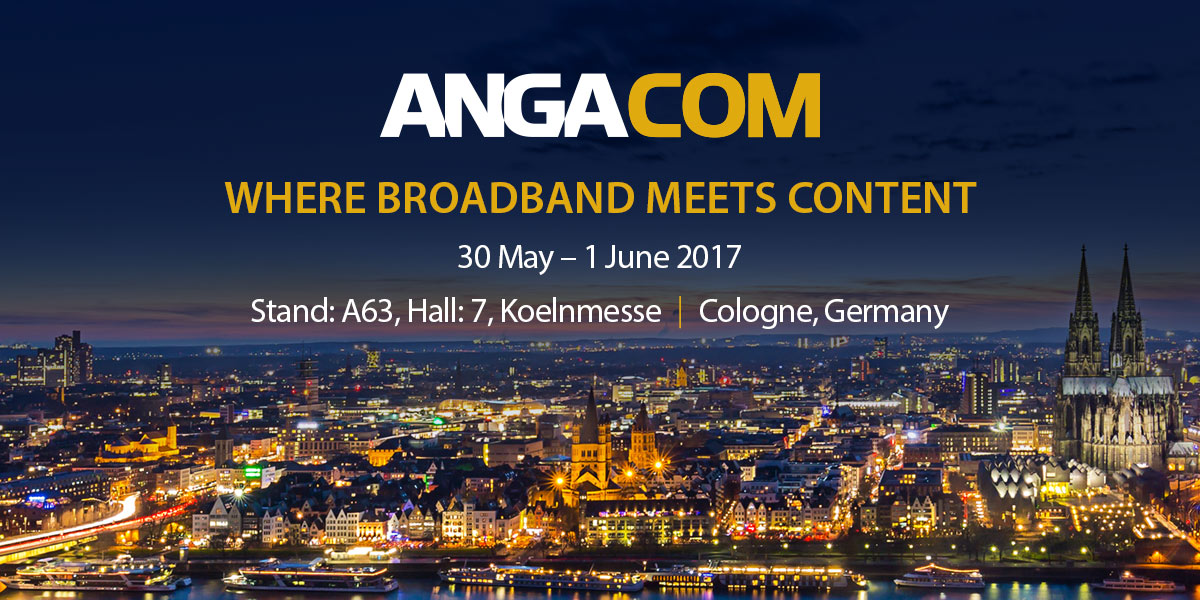 ANGA COM, şebeke operatörleri, üreticiler, servis sağlayıcılar IPTV STB, içerik sağlayıcılar, danışmanlar, yetkililer ve telekomünikasyon ve medya endüstrisinin diğer organizasyonları için bir Avrupa iş platformu.
Bu etkinlik, Avrupa ve ötesindeki ülkeleri kapsıyor. 2016 yılında ANGA COM, yarısından fazlasının uluslararası olduğu 18.000 ziyaretçiyi ağırladı. Bu yılki kilit konular arasında Nesnelerin İnterneti, Her Yerde TV, Çoklu Ekran vb. yer alacak.
Infomir ANGA COM'a ilk kez katılıyor ve 30 Mayıs - 1 Haziran tarihleri arasında Koelnmesse'de (Köln, Almanya) ortaklarımız ve müşterilerimizle temasa geçmekten mutluluk duyacağız.
ANGA COM'da Infomir ile bir toplantı için rezervasyon yaptırın:
TOPLANTI İÇİN REZERVASYON YAPTIRIN