Product request
You are looking for a solution:
Select an option, and we will develop the best offer
for you
NAB Show New York 2017
Yayınlanan 14/09/2017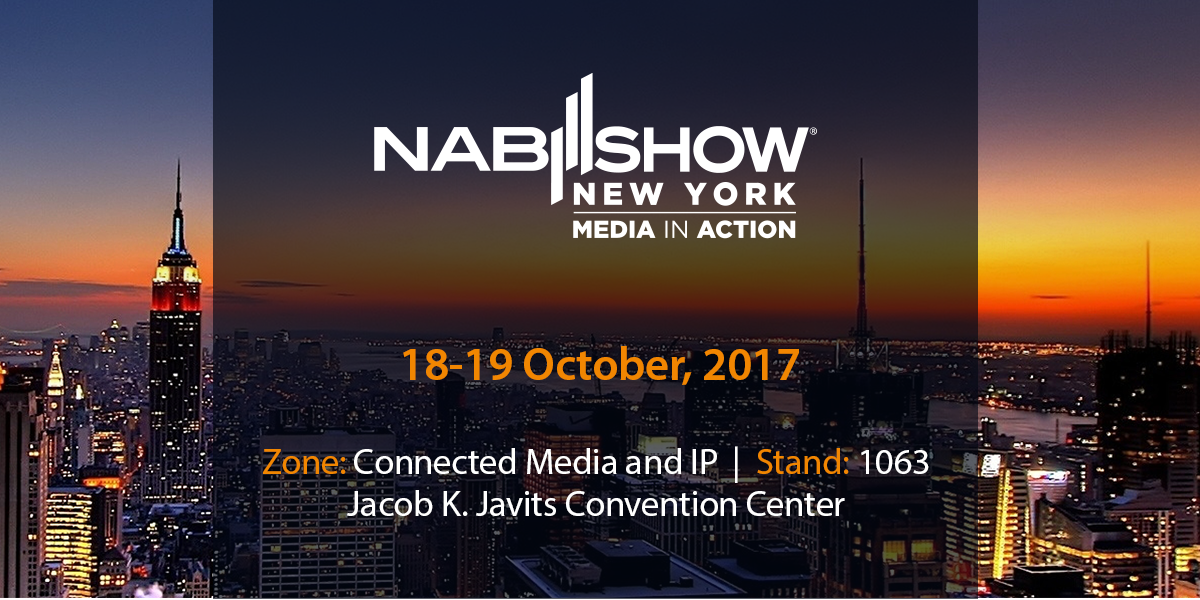 NAB New York, ABD'nin Doğu Kıyısı'ndaki en büyük ve en güçlü medya, eğlence, video ve iletişim teknolojisi konferansı ve fuarıdır. ABD'nin her yerinden ve ötesinden katılımcı çeker ve katılımcılar tarafından bölgesel bir etkinlikten çok daha fazlası olarak tanınır.
2016 yılında NAB Fuarı 12.626 müşteri tarafından ziyaret edildi, ve fuarda yaklaşık 92 ülkeden şirket temsil edildi. Önümüzdeki fuarda, katılımcı firma sayısını arttırmanın yanı sıra daha etkin toplantılar, konferanslar ve sunumlar yapılması da planlanıyor.
Infomir'in (MAG) yeni ürünlerini 18 - 19 Ekim tarihleri arasında New York'taki Javits Kongre Merkezi'nde N1063 (Medya ve IP bölümü) standında test etme fırsatını kaçırmayın.
NAB Show New York'taki Infomir ekibi temsilcileriyle toplantı rezervasyonu yaptırın!
TOPLANTI İÇİN REZERVASYON YAPTIRIN