Proposta comercial
Selecione o objetivo do pedido:
Product request
You are looking for a solution:
Select an option, and we will develop the best offer
for you
NAB Show New York 2017
Published on 14/09/2017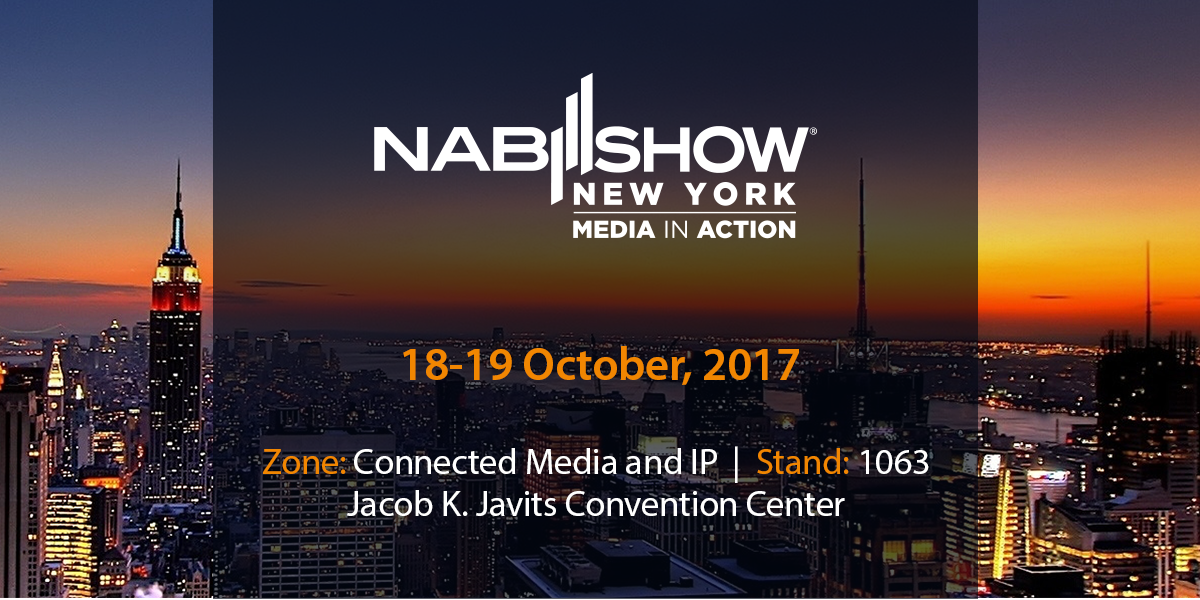 NAB's New York é a maior e mais significativa conferência e exposição de tecnologia de media, entretenimento, vídeo e comunicação na Costa Leste dos Estados Unidos. É amplamente reconhecida pelos expositores como muito mais do que um evento regional, já que atrai gente de todos os EUA e não só.
Em 2016, NAB Show foi visitado por 12.626 clientes, e estavam representadas empresas de 92 países. Na próxima exposição, está previsto aumentar o número de empresas participantes, bem como a realização de encontros, palestras e apresentações ainda mais efetivas.
Não perca a oportunidade de testar novos produtos da Infomir (MAG) no stand N1063 (secção de media e IP) no Javits Convention Center, Nova York, de 18 a 19 de Outubro.
Marque uma reunião com os representantes da equipa Infomir no NAB Show New York!