Commercial proposition
Select the purpose of request:
What is MAGic Solution?
MAGic Solution helps to launch a full-featured IPTV/OTT project in the shortest terms and at minimum costs.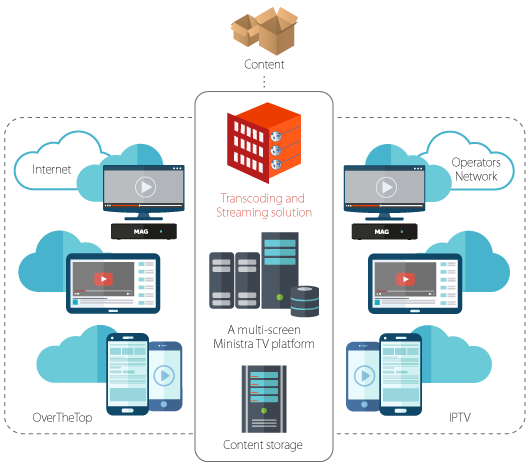 Who needs it?
IPTV/OTT startups

who are willing to launch an interactive TV service within shortest terms and at minimum expense
Cable operators

who are planning to grow their revenues by means of up-to-date interactive TV and multiscreen
ISP's

who are willing to implement modern interactive TV services to boost ARPU
MAGic Solution Components
MAGic Solution includes all necessary components for quick and easy launch of IPTV/OTT/VOD service excluding HeadEnd or any other equipment or software for a content reception.
The Ministra TV platform for management and maintenance of OTT/IPTV/VOD infrastructures
Up-to-date high-performance MAG set-top boxes
Apps for mobile devices (Android, iOS) and Smart TVs
Real time TV streams transcoding and video content streaming solution provided by third parties
System installation and configuration on a turnkey basis
Technical support with required SLA
Key benefits
Comprehensive solution
MAG Set-Top Boxes meet all broadband operators' technical requirements while being very user friendly.
The Ministra TV platform supports the operation and management of IPTV/OTT/VOD services. The microservice architecture and the module's open code allow for hassle-free maintenance and customization.
Infomir experts install and set up transcoding and streaming solutions provided by our partners, ensuring system operability and reliability. This platform may be easily scaled later.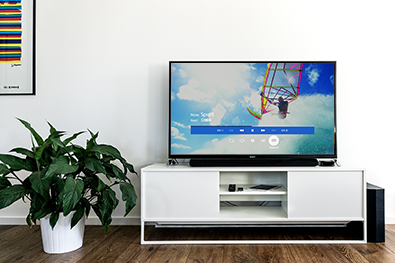 Minimal investments
To start offering your services you should invest only:
To run equipment with the required hardware and software configurations
To own or to be licensed for a content distribution
To order set-top boxes and apps
Easy, transparent and quick!
MAGic Solution may be delivered as a "turnkey" system by Infomir experts. With servers and content ready, services can be up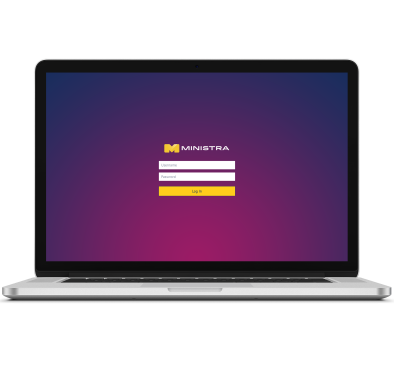 Functionality
The Ministra TV platform meets all OTT/IPTV system requirements and support: EPG, VoD, deferred viewing, recording onto external media, karaoke, games, weather forecasts, and much more.
The Ministra TV platform enable operator to resolve administrative issues, publish scheduled content, and flexible to form service packages.
MAGic Solution allows creating both IPTV and OTT service.
Сomprehensive setup
The system is based on open source technologies which allow making changes according to customer's demands. The system allows integration with third parties applications (e.g. OSS/BSS, CRM, etc.) and adding new interface languages.