Proposición comercial
Selecciona la finalidad o petición:
Product request
You are looking for a solution:
Select an option, and we will develop the best offer
for you
Se presenta una nueva versión de Ministra TV platform
Publicado 26/02/2018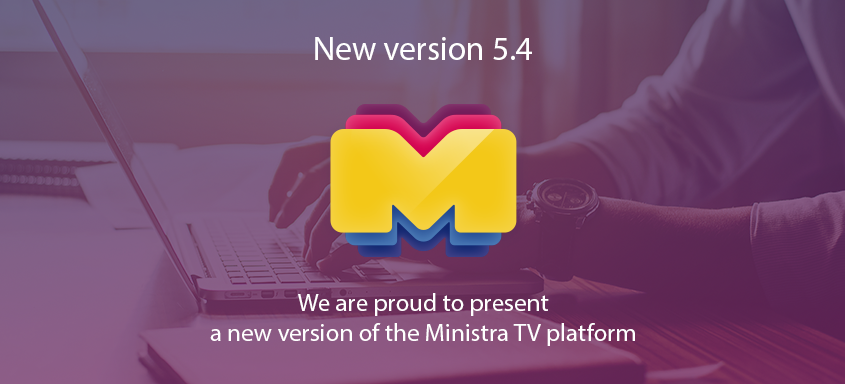 La Ministra TV platform es un atento servicio para medios. En la versión 5.4 hemos hecho cambios en un número de componentes clave de la plataforma.
Administracion
Soporte para Ubuntu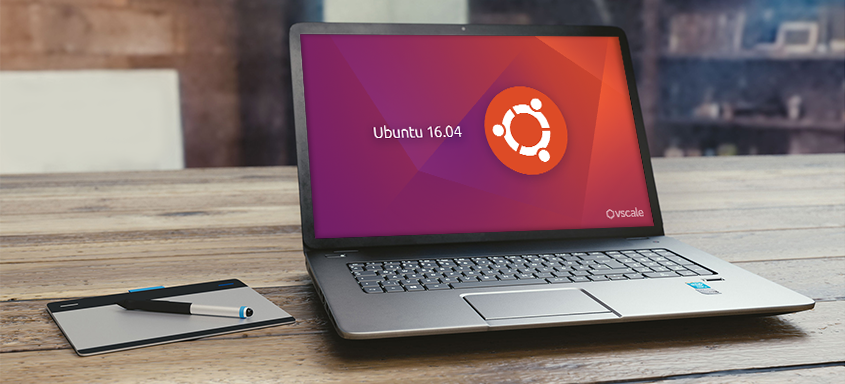 Hemos implementado asistencia e instalación "externa" para decodificadores en Ubuntu 16.04. En Ubuntu 16.04, la versión actualizada PHP (v7.0) está disponible para instalar como predeterminada. Ofrece mejoras significativas en rendimiento y nuevas características.
Zonas IP personalizadas para servidores de difusión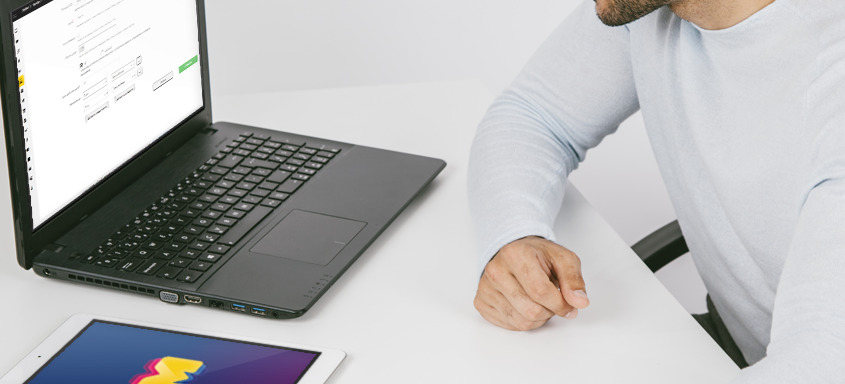 Hemos implementado configuraciones flexibles para las zonas de difusión. Ahora puedes filtrar la instalación por país o dirección IP. Hemos simplificado también la configuración del servidor de difusión: puede ajustarse el número máximo de usuarios y las zonas de difusión se pueden seleccionar como predeterminadas.
Interfaz de usuario
TV Clásica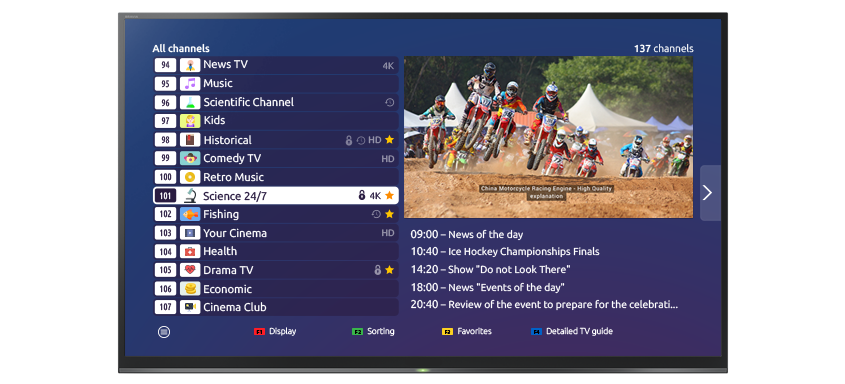 Cómodo, familiar, clásico. Mantenemos la apariencia de la interfaz del producto, amada por todos en las versiones anteriores. En la versión 5.4, hemos implementado la interfaz Classic en una nueva arquitectura de microservicio, y ahora está sincronizada a velocidad insuperable, lo que le permite cambiar rápidamente entre Ministra y otras aplicaciones sin perder contexto. Conservamos el aspecto que los suscriptores han llegado a conocer y amar. El modo de vista previa permite a los usuarios ver simultáneamente el contenido del canal, así como ver los programas de TV programados.
Apariencia de Ministra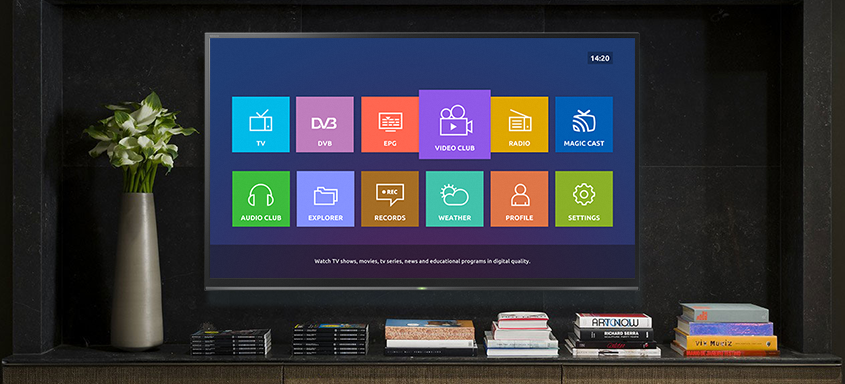 Este tema de interfaz de usuario contiene los colores corporativos de Ministra TV. Los colores principales son un rango de tonos amarillos, acompañados de gradientes suaves pasando de púrpura a azul oscuro.
Personalizando los temas de la interfaz del suscriptor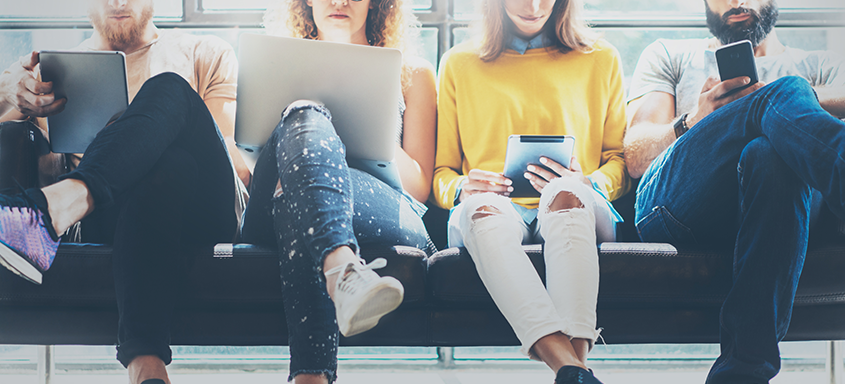 La apariencia de interfaz de usuario se puede administrar en todos los dispositivos compatibles: televisores, smartphones y tablets. Selecciona y personaliza el fondo y el diseño del logotipo que mejor se adapte a tus necesidades. Además, hemos realizado cientos de pequeñas mejoras para garantizar que su experiencia sea lo más segura y fácil con nuestro producto. Con Ministra TV platform puedes ofrecer a tus suscriptores un servicio de medios interactivos único con un aspecto contemporáneo. Si tienes preguntas sobre el uso o la presentación de la funcionalidad del producto Ministra TV platform y/o para conocer todo sobre nuestras tarifas para la aplicación de las marcas, ponte en contacto en ministra@infomir.com.