Proposition commerciale
Sélectionnez l'objet de la demande :
Product request
You are looking for a solution:
Select an option, and we will develop the best offer
for you
CABSAT 2018
Published on 15/11/2017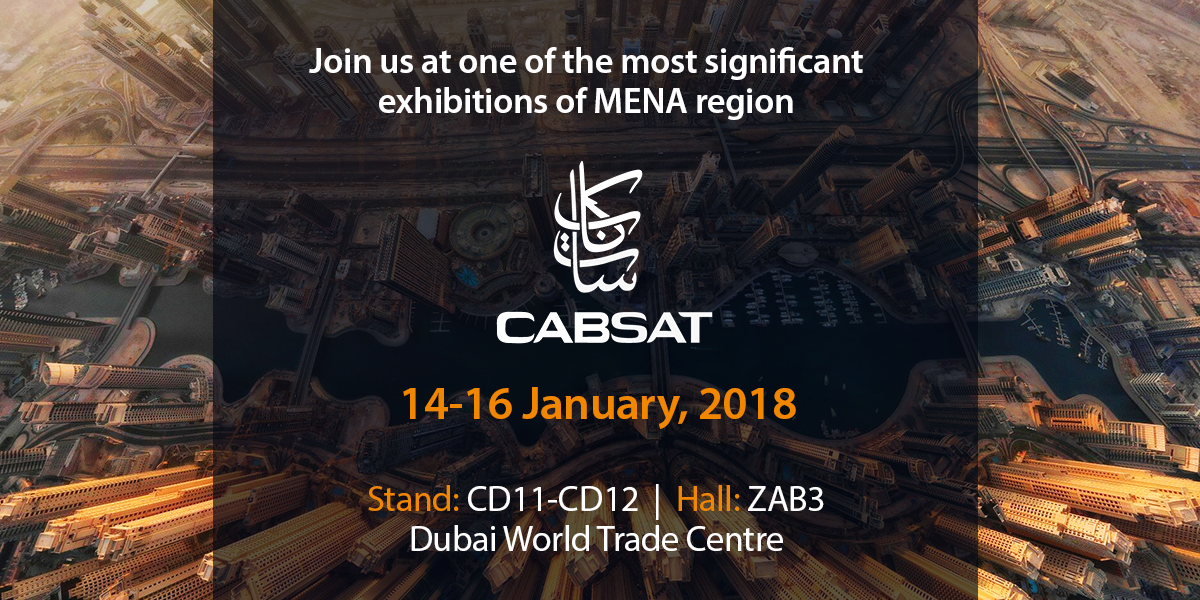 Le début de la nouvelle année fiscale à Dubaï est traditionnellement marqué par le salon CABSAT. Il s'agit d'un événement interactif auquel tous les plus grands fournisseurs de technologies globales et services de contenu participent et qui aura lieu du 14 au 16 janvier au Dubaï World Trade Center. Plus de 130 pays participants, 900 stands d'exposition, 40 intervenants, 9 pavillons, et 13 000 visiteurs, l'événement de cette année sera stupéfiant.
Infomir participera à la CABSAT pour la troisième fois et vous fera part de ses avancées les plus récentes. Prévoyez un passage au stand de l'entreprise afin de vous familiariser avec nos nouveaux produits MAG et solutions Ministra TV Infomir.