Proposta comercial
Selecione o objetivo do pedido:
Product request
You are looking for a solution:
Select an option, and we will develop the best offer
for you
CABSAT 2018
Published on 15/11/2017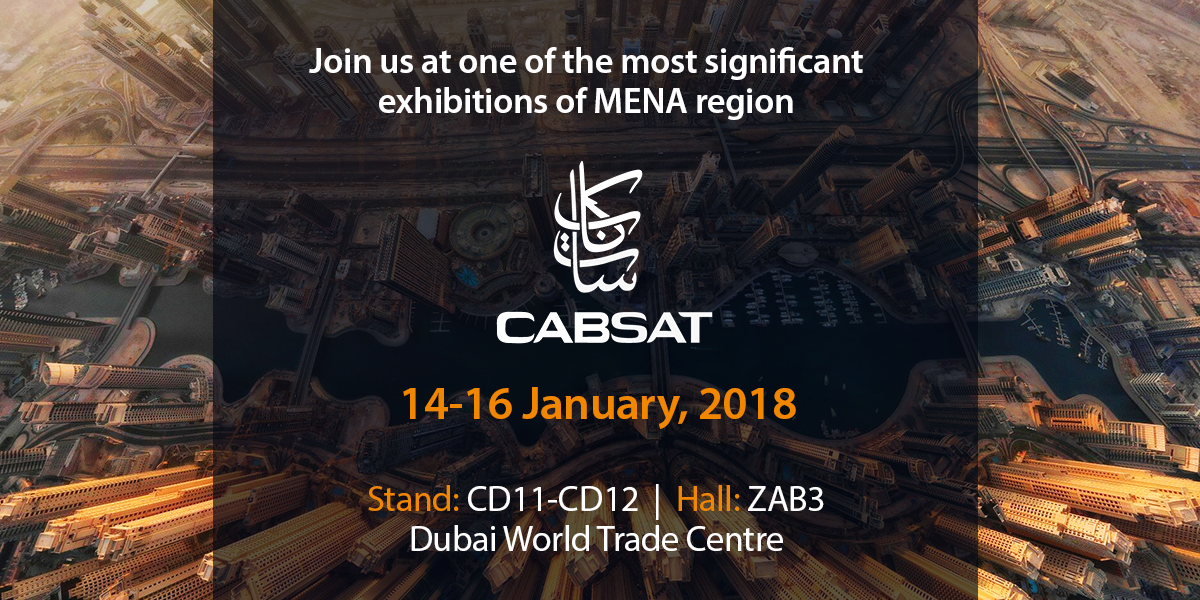 O início de um novo ano comercial no Dubai tem sido habitualmente assinalado pela realização da exposição CABSAT. Um evento interativo entusiasmante, no qual participam todos os principais fornecedores de tecnologias globais e serviços de conteúdos, irá ter lugar de 14 a 16 de Janeiro no Dubai World Trade Center. Mais de 130 países-participantes, 900 stands, 40 oradores, 9 pavilhões e 13.000 visitantes - o evento deste ano será espectacular.
A Infomir irá participar na CABSAT pela terceira vez e irá apresentar os mais recentes desenvolvimentos. Visite o stand da empresa para descobrir os novos produtos MAG e soluções Ministra TV da Infomir.