Le département de ventes
Désolé, ce format est seulement disponible en anglais.
Saisissez votre question en anglais s'il vous plait.
Select the purpose of request:
ANGA COM 2017
Published on 26/04/2017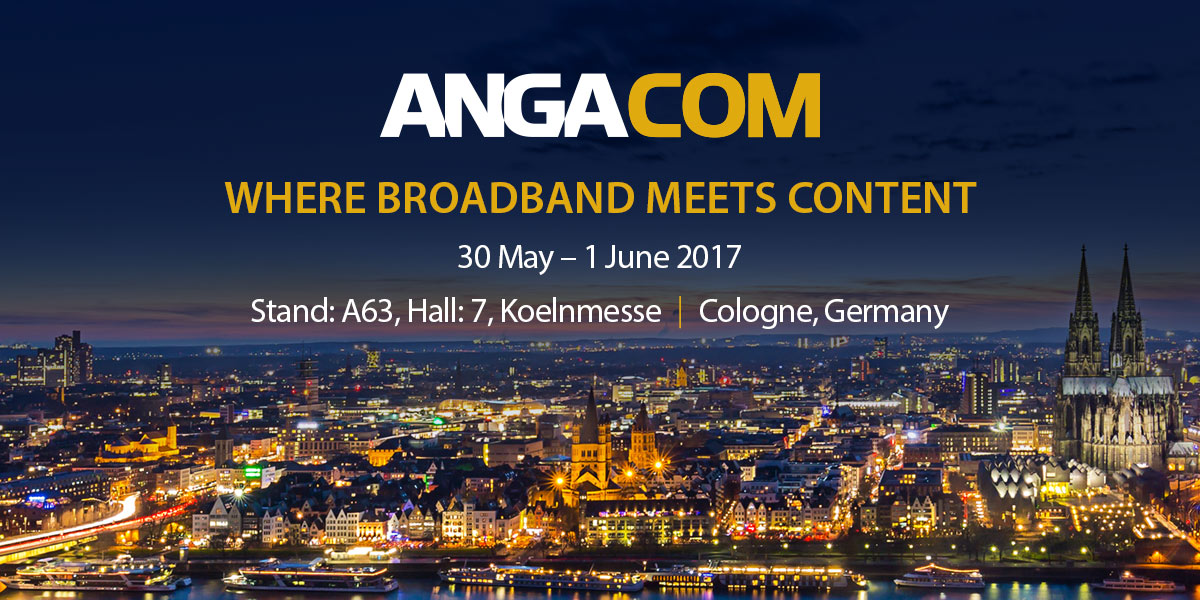 ANGA COM est une plateforme business européenne pour les opérateurs, les fabricants d'équipements, les fournisseurs de contenu et d'autres acteurs de l'industrie de télécommunications et média.
À cet événement participent des pays européens et non-européens. 18 000 personnes ont visité ANGA COM en 2016, dont plus de la moitié venait des pays au-delà des frontières européennes. Les thèmes clés de cette année seront l'Internet des objets, TV Everywhere, la fonction multi-écran, etc.
Ce sera la première participation d'Infomir à ANGA COM. Nous serons contents de rencontrer nos clients et nos partenaires du 30 mai au 1er juin à Koelnmesse (Cologne, Allemagne).