Proposition commerciale
Sélectionnez l'objet de la demande :
Product request
You are looking for a solution:
Select an option, and we will develop the best offer
for you
IBC2017
Published on 01/06/2017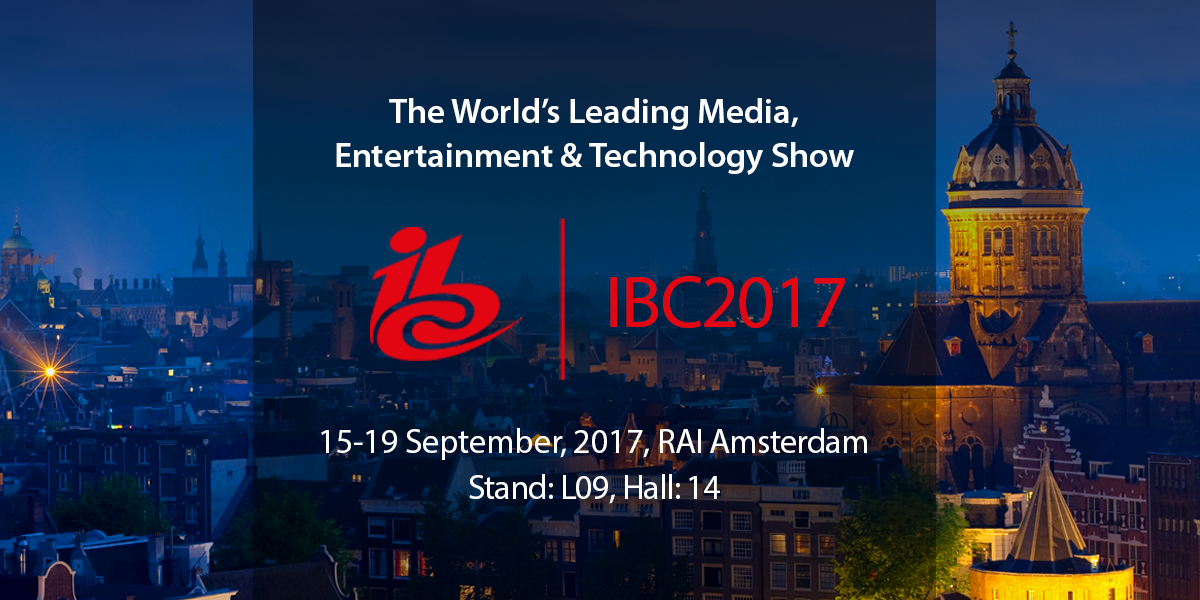 Cela fait plus de 40 ans que l'exposition IBC présente chaque année les innovations et les tendances de développent dans le domaine des technologies de l'information. C'est ainsi qu'IBC est devenu une référence dans ce secteur pour les spécialistes du monde entier.
Une fois de plus, nous vous invitons à visiter un grand événement en matière de technologie numérique et de matériel multimédia, découvrir les nouveaux développements, participer à des conférences et débattre des sujets d'actualité.
Comme d'habitude, IBC 2017 aura lieu du 15 au 19 septembre à Amsterdam, dans le hall d'exposition « RAI ». Nous vous invitons à visiter notre stand L09 (hall 14) et découvrir les développements d'Infomir (IPTV STB).
Prenez rendez-vous avec les représentants d'Infomir lors de cette exposition: