Proposition commerciale
Sélectionnez l'objet de la demande :
Product request
You are looking for a solution:
Select an option, and we will develop the best offer
for you
Ministra Player 3 en 1
Published on 10/09/2019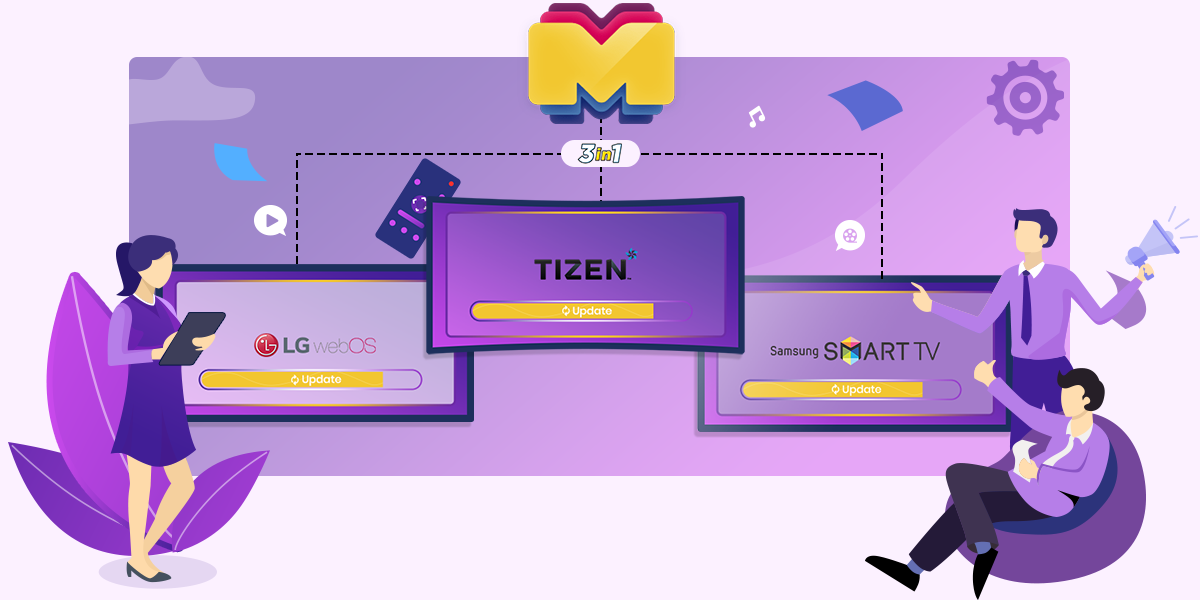 Une meilleure expérience utilisateur. Plus personnalisable. Encore plus satisfaisant à utiliser. Et sur trois appareils à la fois !
Bienvenue sur notre Ministra Player mis à jour pour Tizen, LG webOS et les Smart TVs !
Les nouveautés:
Nous avons ajouté une option de changement de piste audio. Désormais, vos clients peuvent facilement changer les localisations de l'un à l'autre pour profiter de leurs films préférés dans différentes langues.
Les films et les chaînes de télévision existent en différentes tailles et formes. N'hésitez pas à ajouter tout type de contenu à votre service. Ministra Player permet d'ajuster le format de l'image pour répondre aux besoins de tout téléspectateur moderne.
D'autres options de personnalisation sont maintenant disponibles. Téléchargez votre logo et votre fond d'écran sur le Ministra Back Office et faites briller l'identité de votre entreprise à travers les écrans des appareils des utilisateurs.
Vous l'avez demandé et nous l'avons développé. Une nouvelle fonction de sous-titrage est prête à l'emploi.
Plus d'applications qui ne sont pas incluses dans les plans tarifaires de vos visiteurs. Ils n'apparaîtront pas sur l'écran du lanceur.
Calendrier de sortie :
Lecteur Ministra pour Tizen - sortie
Ministra Player pour LG Smart TV - 3ème trimestre
Ministra Player pour LG webOS - 4ème trimestre
N'hésitez pas à demander des Clés de Licence à notre service commercial via le lien ci-dessous. Et abonnez-vous à notre newsletter pour être le premier informé des futures mises à jour d'Infomir.