Commercial proposition
Select the purpose of request:
Product request
You are looking for a solution:
Select an option, and we will develop the best offer
for you
Ministra Player 3 in 1
Published on 10/09/2019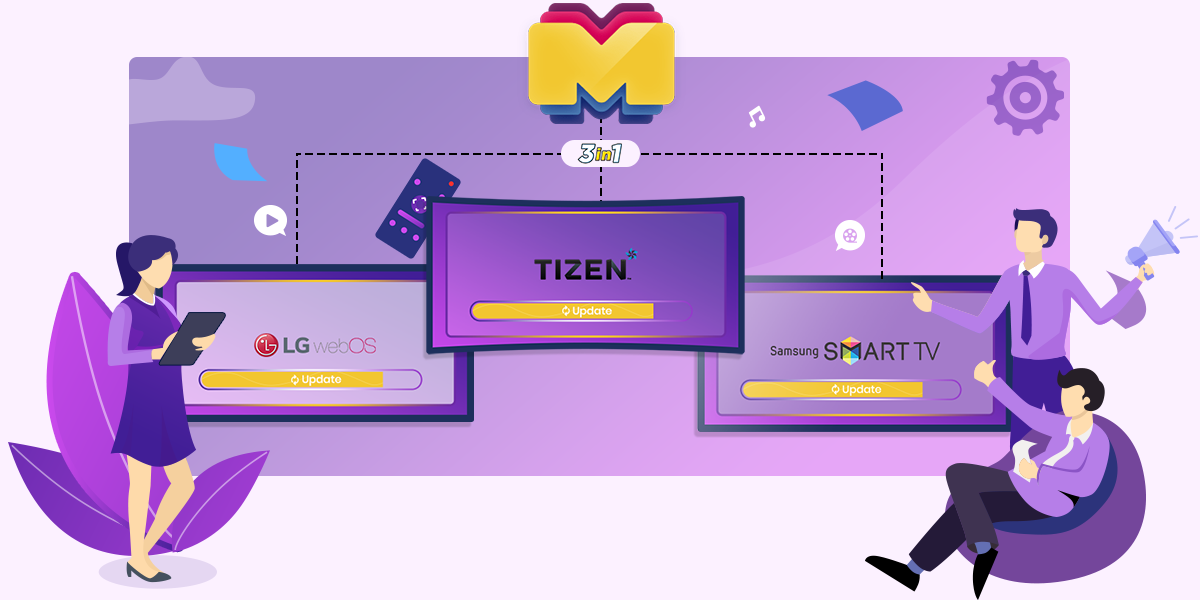 Better user experience. More customizable. Even more satisfying to use. And on three devices at once!
Welcome to our updated Ministra Player for Tizen, LG webOS and Smart TVs!
What's new?
We've added an audio track switching option. Now your customers can easily change localizations from one to another to enjoy their favorite movies in different languages.
Movies and TV channels comes in different sizes and shapes. Feel free to upload any kind of content to your service. Ministra Player enables the adjustment of the aspect ratio to fill the need of all modern
More customization options are now available. Download your logo and background to Ministra Back Office and let your corporate identity shine through users device screens.
You asked for it so we developed it. A new subtitles feature is ready to use.
No more apps that are not included in your viewers Tariff Plans. They will not appear on the launcher screen.
Release schedule:
Ministra Player for Tizen – released
Ministra Player for LG Smart TV – 3rd quarter
Ministra Player for LG webOS – 4th quarter
Feel free to ask our sales representative department for License Keys via the link down below. And subscribe to our newsletter to be the first to know about Infomir's future updates.