Proposta comercial
Selecione o objetivo do pedido:
Product request
You are looking for a solution:
Select an option, and we will develop the best offer
for you
Ministra Player 3 em 1
Published on 10/09/2019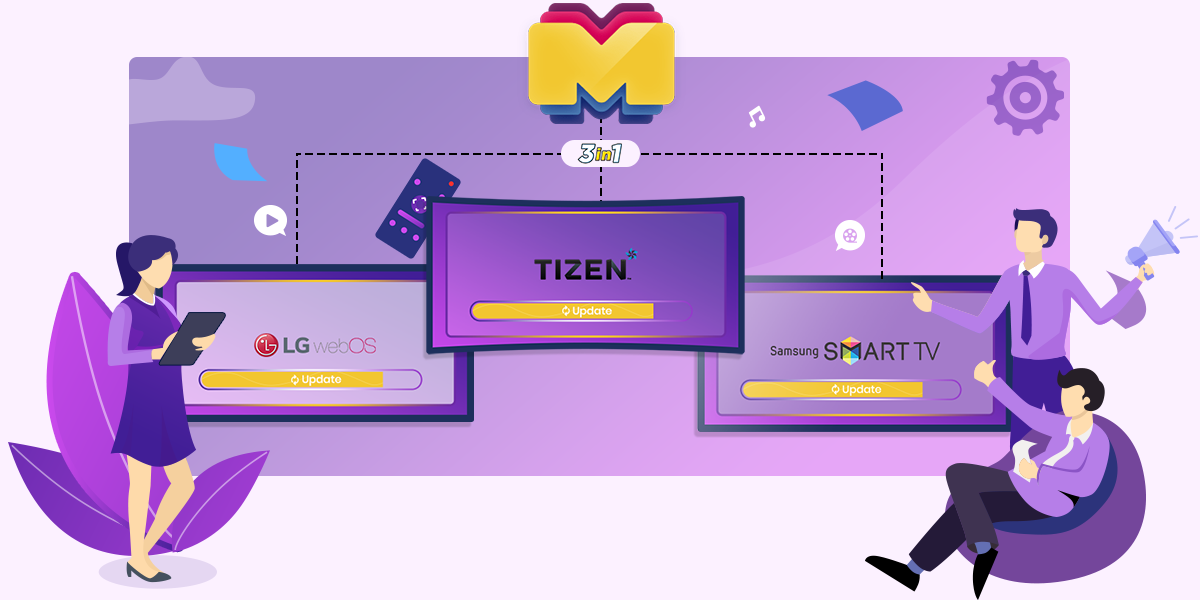 Melhor experiência de utilizador. Mais personalizável. Ainda mais gratificante de usar. E em três equipamentos ao mesmo tempo!
Dê as boas-vindas ao nosso Ministra Player atualizado para Tizen, LG webOS e Smart TV!
O que há de novo?
Adicionamos a opção de troca da faixa de áudio. Agora, os seus clientes podem alterar facilmente a localização para desfrutarem do seu filme favorito em diferentes idiomas.
Filmes e canais de TV são fornecidos em diferentes tamanhos e formas. Não se preocupe com isso! Sinta-se livre para enviar qualquer tipo de conteúdo para o seu serviço. O Ministra Player oferece a oportunidade de ajustar a proporção para atender a necessidade dos seus espectadores modernos.
Estão agora disponíveis mais opções de personalização. Faça download do seu logotipo e plano de fundo para o Ministra Back Office e deixe a sua identidade corporativa brilhar nos ecrãs dos dispositivos dos utilizadores.
Pediu e nós desenvolvemos. A funcionalidade de legendas está pronta para utilizar.
Não há mais aplicações fora dos Planos de Tarifa dos seus espectadores. Simplesmente não aparecerão no ecrã inicial.
Agenda de lançamento:
Ministra Player para Tizen - lançado
Ministra Player para LG Smart TV - 3º trimestre
Ministra Player para LG webOS – 4º trimestre
Esteja à vontade para solicitar Chaves de Licença ao nosso departamento de vendas através do link abaixo. E inscreva-se na nossa newsletter para ser o primeiro a saber das futuras atualizações da Infomir.