Proposition commerciale
Sélectionnez l'objet de la demande :
Product request
You are looking for a solution:
Select an option, and we will develop the best offer
for you
Rencontrer Infomir à Jornadas ATVC 2019
Published on 17/09/2019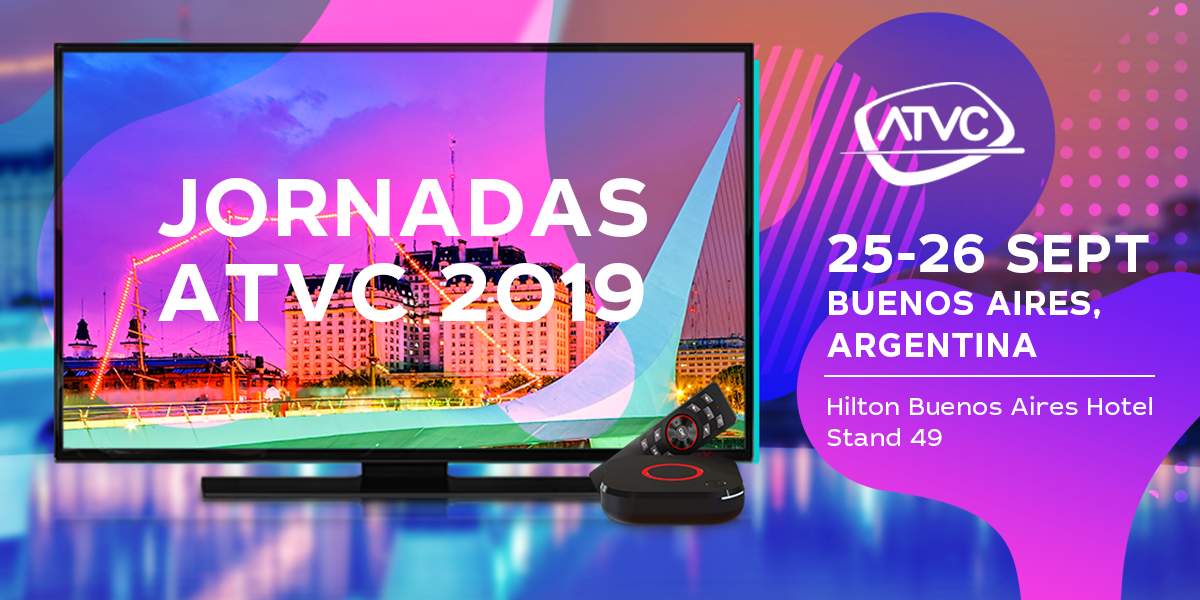 Jornadas ATVC 2019 est un des principaux événements technologiques d'Amérique latine. Ici, les fabricants d'équipements, les opérateurs de télévision payante et les entreprises de télécommunications du monde entier déterminent l'avenir de l'industrie.
Participez et découvrez nos nouveaux produits et solutions pour les entreprises IPTV/OTT. Nous aurons le plaisir de vous accueillir les 25 et 26 septembre à Jornadas ATVC 2019 à cette adresse : Buenos Aires, Argentine, Hôtel Hilton Buenos Aires, Stand 49.