Proposta Commerciale
Seleziona lo scopo della richiesta:
Product request
You are looking for a solution:
Select an option, and we will develop the best offer
for you
ANGA COM 2017
Pubblicato 26/04/2017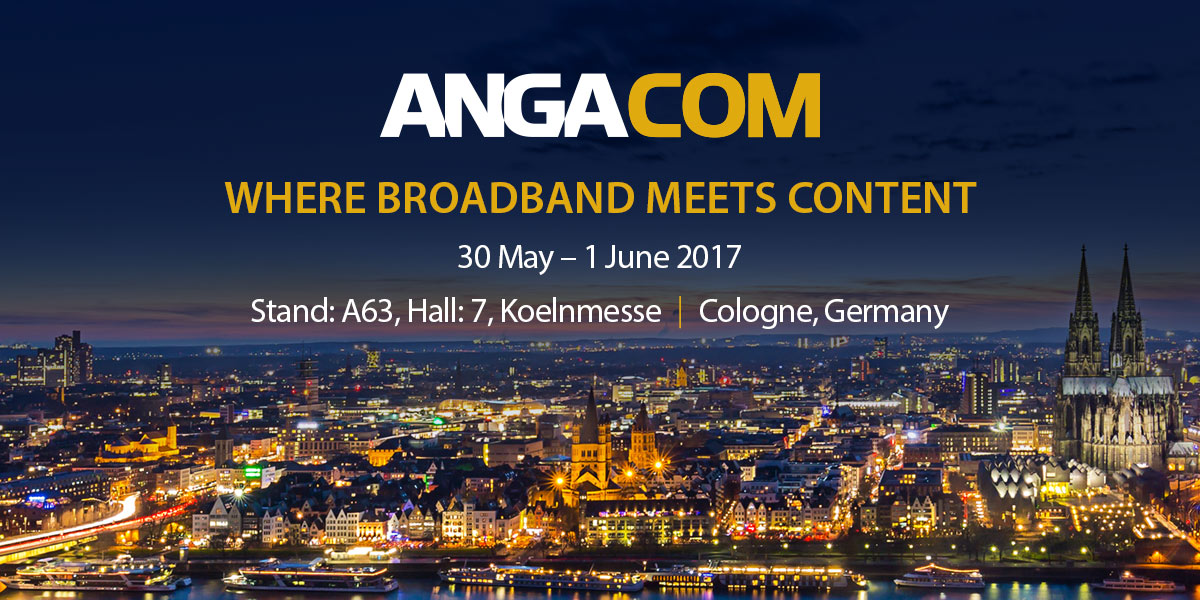 L'ANGA COM è una piattaforma di business europea per operatori di rete, produttori IPTV STB, fornitori di servizi, fornitori di contenuti, consulenti, autorità e altre organizzazioni dell'industria delle telecomunicazioni e dei media.
Questo evento comprendeva paesi dall'Europa e oltre. Nel 2016 ANGA COM ha coinvolto 18 000 visitatori, più della metà di loro erano internazionali. Quest'anno i temi chiave includeranno Internet delle cose, TV ovunque, Multiscreen, ecc.
Infomir partecipa alla ANGA COM per la prima volta e sarà lieta di entrare in contatto con i nostri partner e clienti, a Koelnmesse (Colonia, Germania) dal 30 maggio al 1 ° giugno.
Prenota l'incontro con Infomir ad ANGA COM: