Proposta comercial
Selecione o objetivo do pedido:
Product request
You are looking for a solution:
Select an option, and we will develop the best offer
for you
ANGA COM 2017
Published on 26/04/2017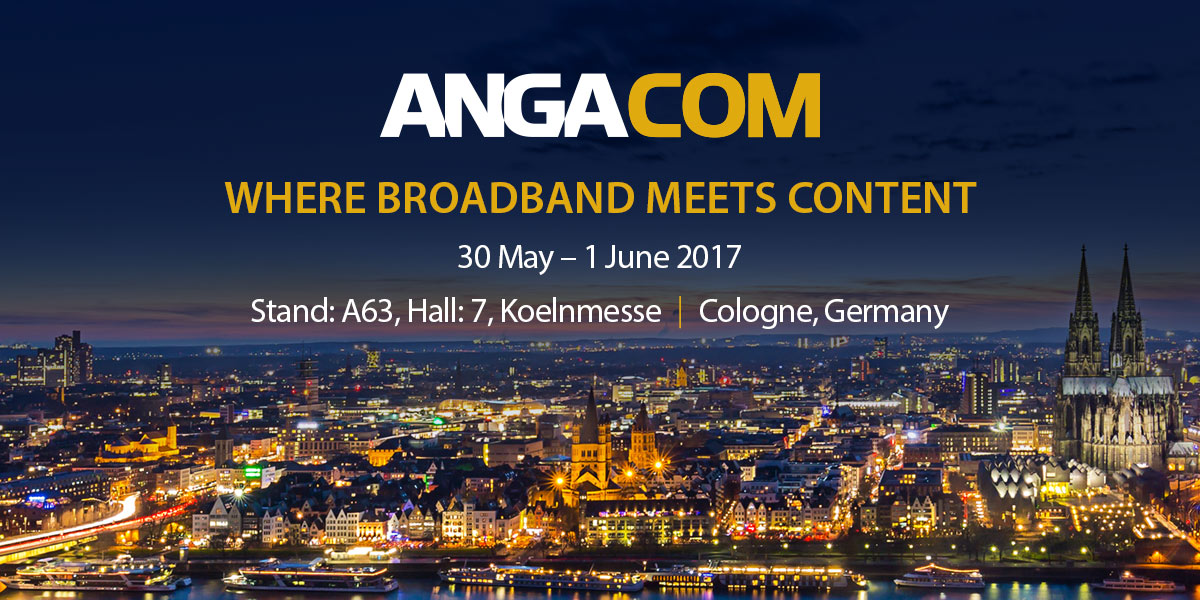 A ANGA COM é uma plataforma de negócios europeia para operadores de redes, fabricantes IPTV STB, prestadores de serviços, fornecedores de conteúdos, consultores, autoridades e outras organizações do setor das telecomunicações e multimédia.
Este evento envolveu países da Europa e não só. Em 2016, a ANGA COM contou com 18 000 visitantes, mais de metade dos quais internacionais. Entre os temas principais para este ano, incluem-se a Internet das Coisas, a TV Everywhere, o Multiecrã, etc.
A Infomir participará na ANGA COM pela primeira vez e terá o prazer de contactar com os seus parceiros e clientes no local, mais precisamente em Koelnmesse (Colónia, Alemanha) de 30 de maio a 1 de junho.