Commercial proposition
Select the purpose of request:
Product request
You are looking for a solution:
Select an option, and we will develop the best offer
for you
MAG322 and MAG324 firmware update
Published on 27/06/2019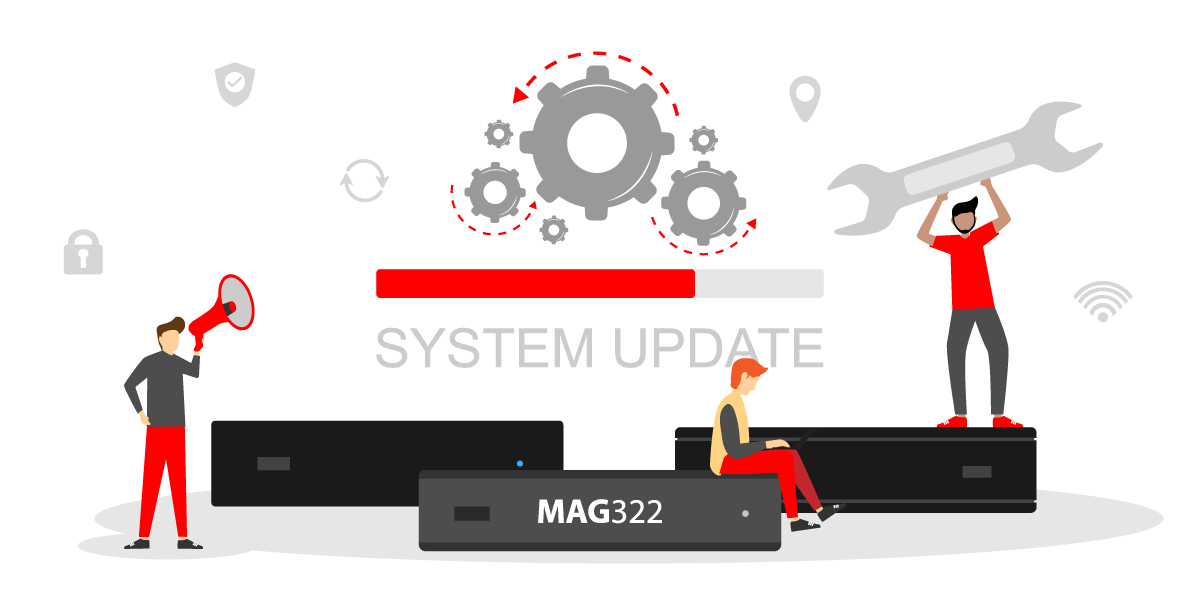 We present the MAG322, and MAG324 firmware update. The new version is published, and it's available via an auto-update procedure.
Version 2.20.09 changelog
Player:
Added Opus audio codec support.
Fixed seeking forward time on some audio files.
Fixed synchronization of video and audio issues.
Fixed UDP streams audio issues.
Fixed audio mode switch in the system settings.
Fixed display of SRT subtitles.
Fixed video playback after switching video outputs from AV to HDMI.
Fixed incorrect playback of some audio tracks.
Browser:
Fixed flashing screen issue when switching to full-screen mode while viewing images.
Fixed Stbapp crash when playing TV archive on multicast streams.
Deprecated PSD and TIFF image formats support.
Internal portal:
Implemented network interface check in the portal loader.
Accelerated loading of external portal via Wi-fi.
Fixed loading of the built-in portal when multi-portality mode is enabled.
Fixed layout of the error loading page.
Other:
Added support for NEC remote in the boot menu.
Added support for simultaneous operating of RC5 and NEC remotes.
Fixed crash of the Stbapp while opening the settings with the drop-down list in Ministra Classic.
Fixed graphics resolution setup issue.
Fixed gSTB.SetSyslogLevel from JS API.
Excluded scanning networks after disconnecting Wi-fi from the internal portal.