Commercial proposition
Select the purpose of request:
Product request
You are looking for a solution:
Select an option, and we will develop the best offer
for you
Updating MAG425A to Android 9.0
Published on 05/04/2021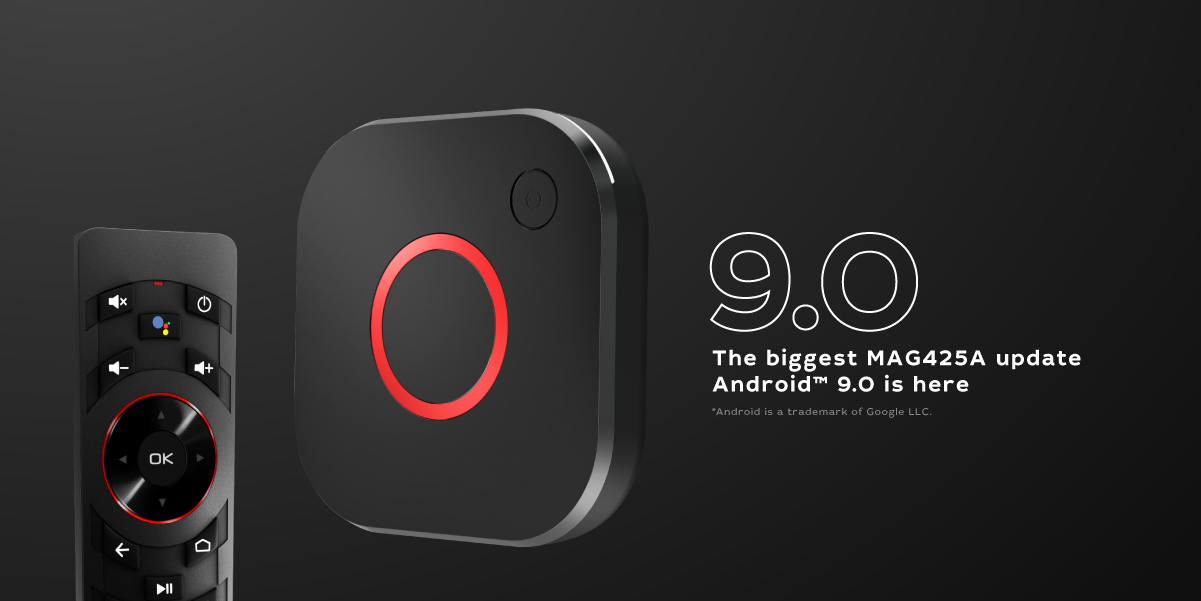 The Android TV set-top box MAG425A has been updated to Android™ 9.0, which boasts system auto frame rate, improved Bluetooth remote control, as well as updated applications and settings interfaces. An ultra-low energy-saving 'Shutdown' mode has been added, and the Google Play Music app has been replaced by YouTube Music. This update also makes the system work more safely and smoothly.
Starting 5 April 2021, MAG425A users all over the world will receive the update. At first, the set-top box will be updated to Android 8.0 v. 1.9.1 and then—to Android 9.0 v. 2.4.7. All accounts, settings, applications, and user data will be saved.
List of changes:
YouTube and other applications run better
YouTube plays 4K and HDR content better. The playback quality of HDR videos, compressed with the VP9 codec, has been improved.
The Android 9.0 system is more efficient and sustainable with more effective use of RAM. This means that more energy-consuming applications can be launched. Bluetooth stability has also been improved.
Improved speech recognition
We have solved the issues with the Bluetooth remote control and Google Assistant. The Omni Opal remote control firmware is updated along with the set-top box.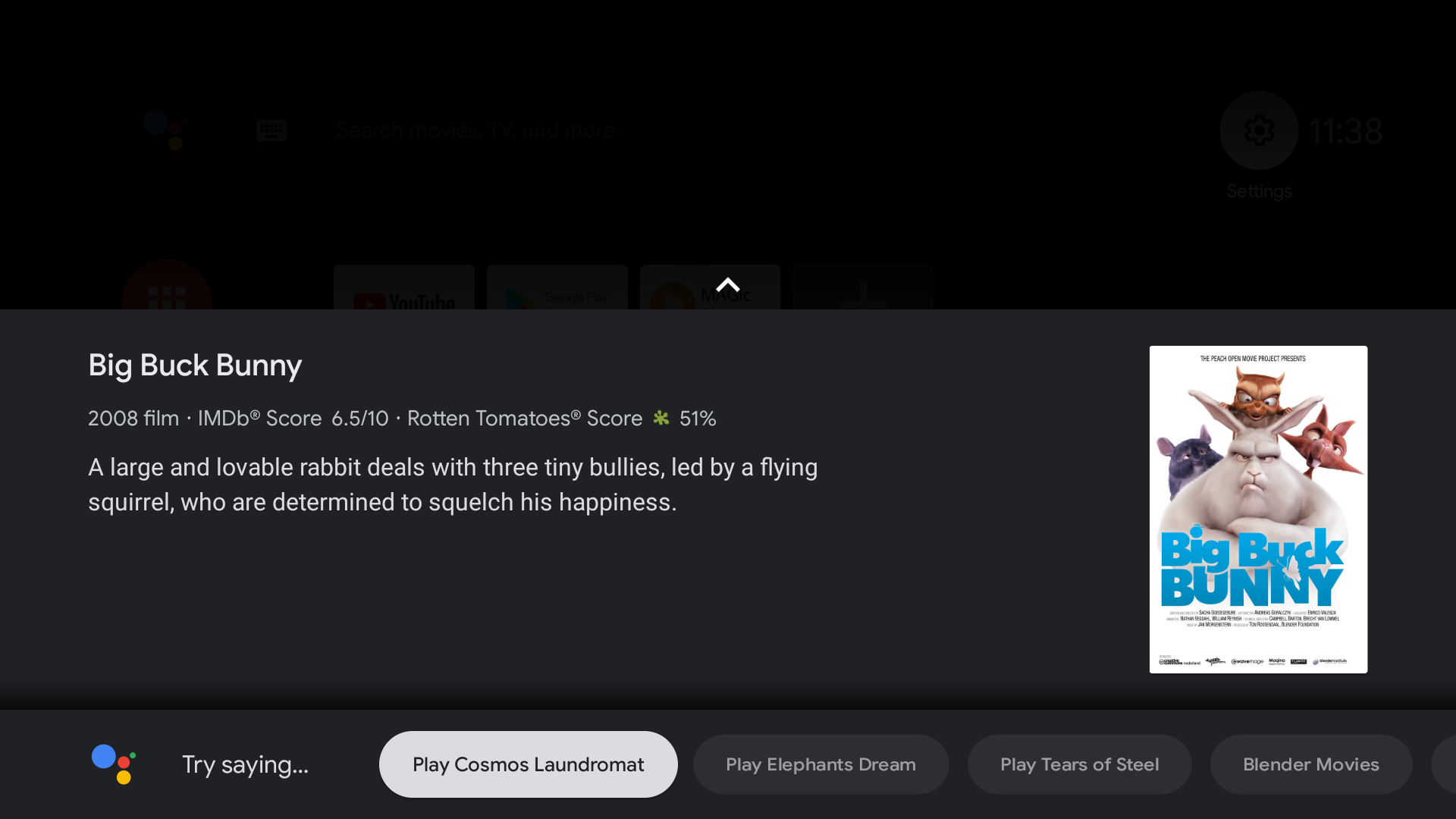 Google Assistant finds movies and TV shows, weather forecasts, and currency rates; it searches content through all applications simultaneously.
Applications do not close down in standby mode
MAG425A does not close applications even in standby mode. If the set-top box enters sleep mode while a video is paused, upon being turned back on, the video playback will continue from the same moment. No need to restart the application, find the movie, and fast-forward to where you left it.
We have also added 'Shutdown' standby mode with ultra-low energy consumption.
Modern settings and embedded apps update
MAG425A's new firmware offers a better categorization of settings. We have added Ethernet port control options and a setting to manually update the Bluetooth remote control. The settings have been fully translated into Russian, Ukrainian, French, German, Spanish, Portuguese, and Arabic.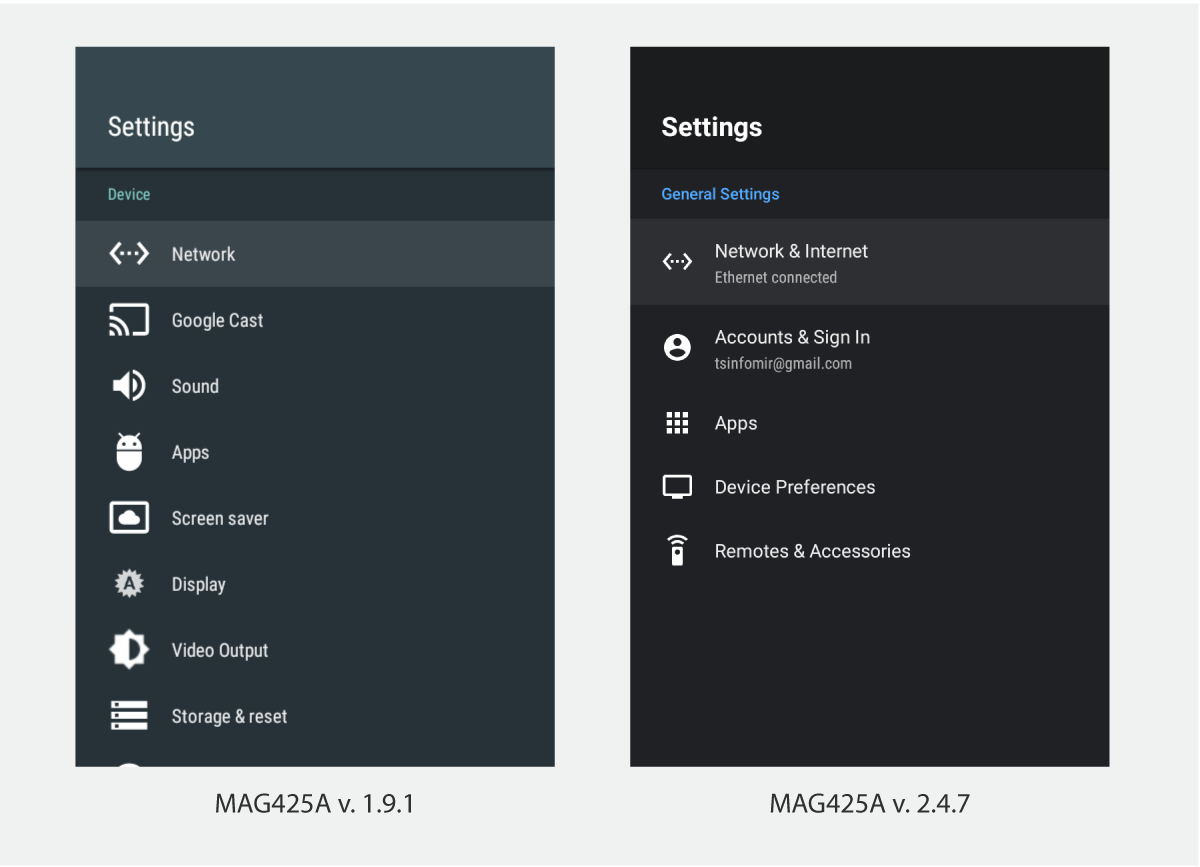 Easily switch between Wi-Fi & Ethernet. Now, to switch to Wi-Fi, you don't have to detach the cable. Included in the settings is an Ethernet interface control feature.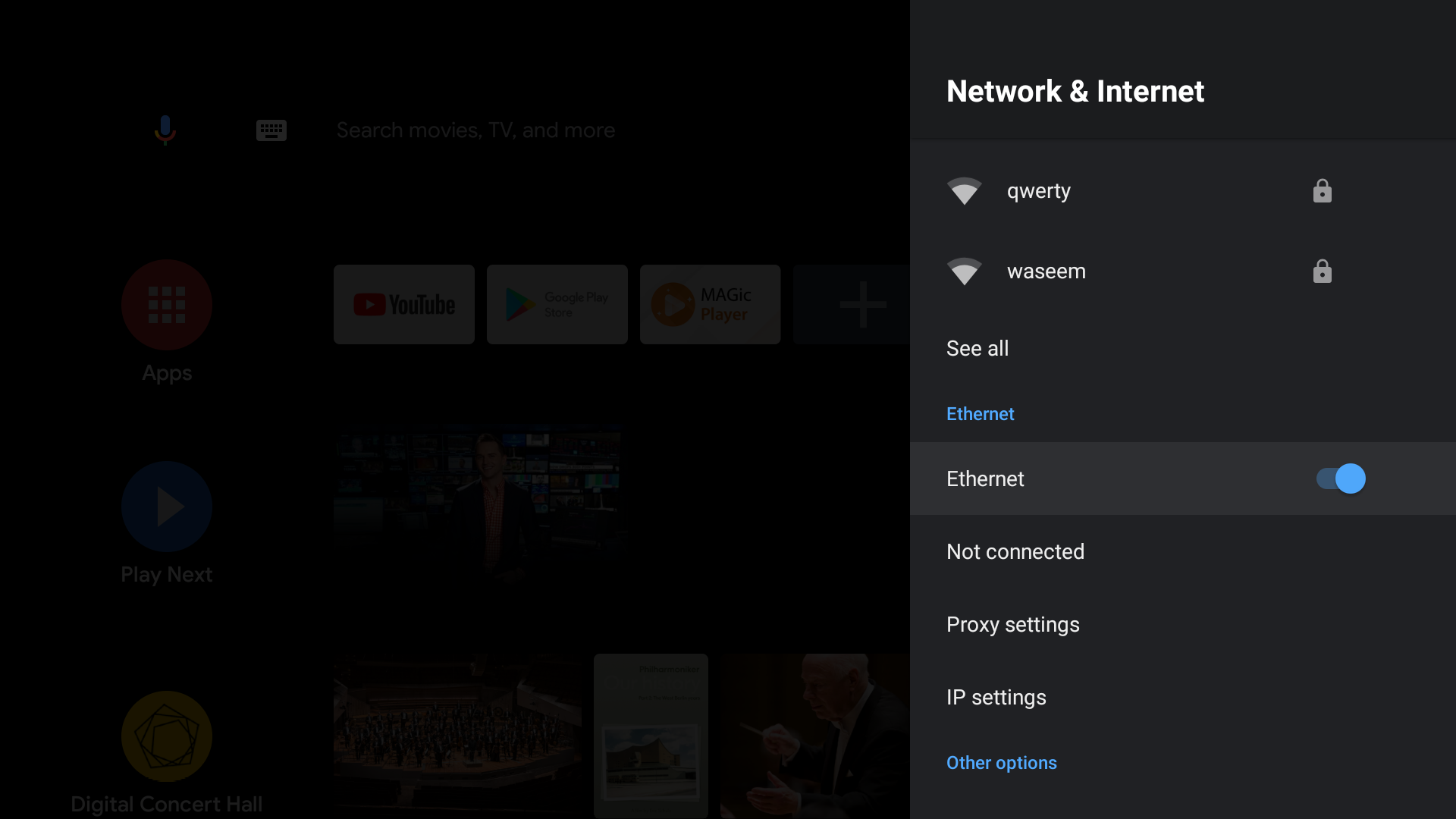 If the user needs to quickly switch between Ethernet and the 2.4 / 5 GHz Wi-Fi module, all you have to do is switch the slider in the settings menu. The set-top box will automatically connect to the wireless network.
Manual Bluetooth remote control update. In the MAG425A settings, you can find information on the remote control firmware version and update it manually. The last software version has fixed some voice search issues.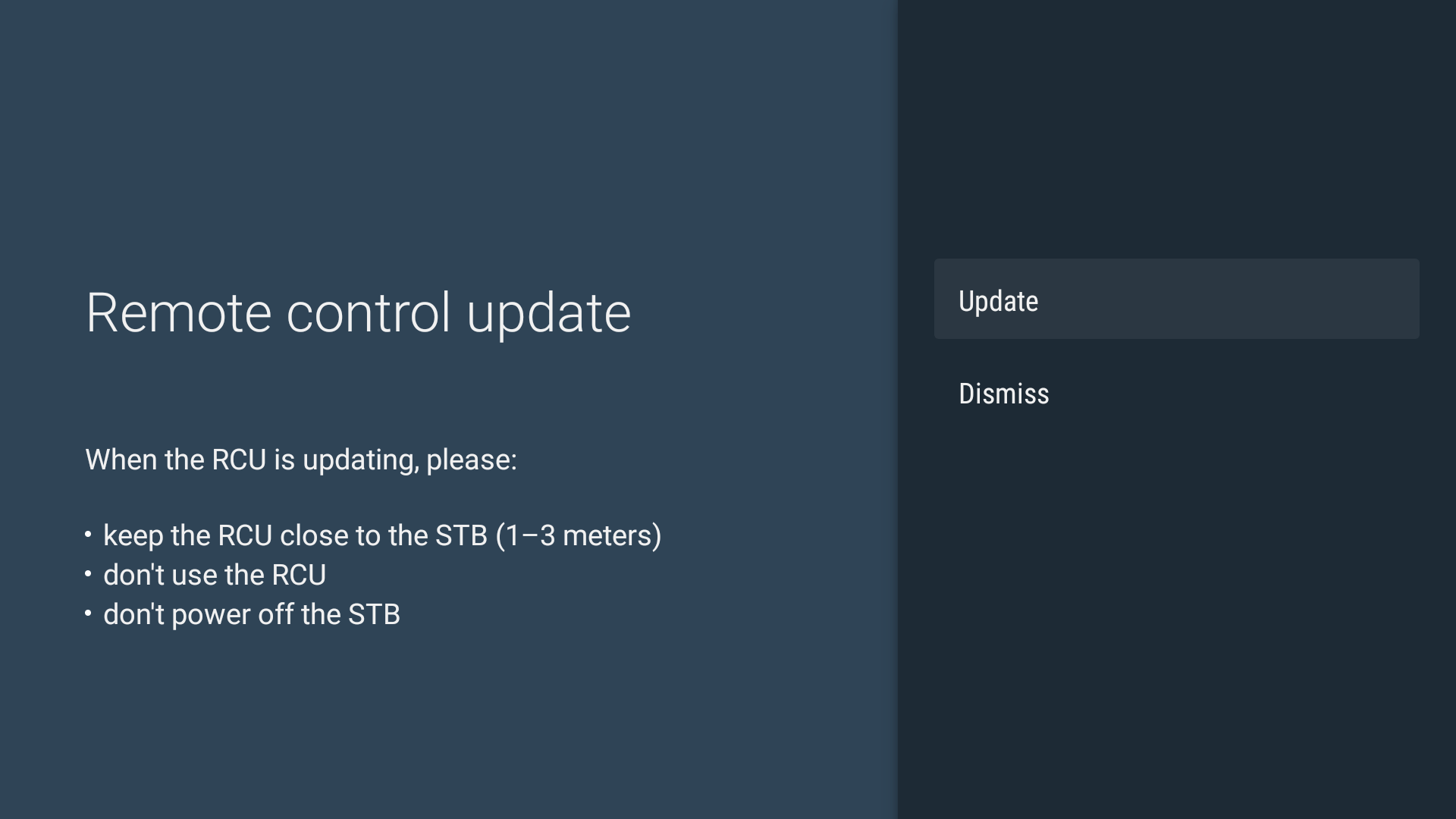 Before you could only update the Bluetooth remote control automatically. Now you can also update your remote manually.
HDMI CEC is turned on by default. The Android 9.0 version has the HDMI CEC feature turned on by default. With it, the TV remote control can be used to turn on the set-top box and control it — for example, to switch channels. Older TV sets have available HDMI HPD setup: with this mode, the MAG425A will automatically leave sleep mode once the TV is turned on.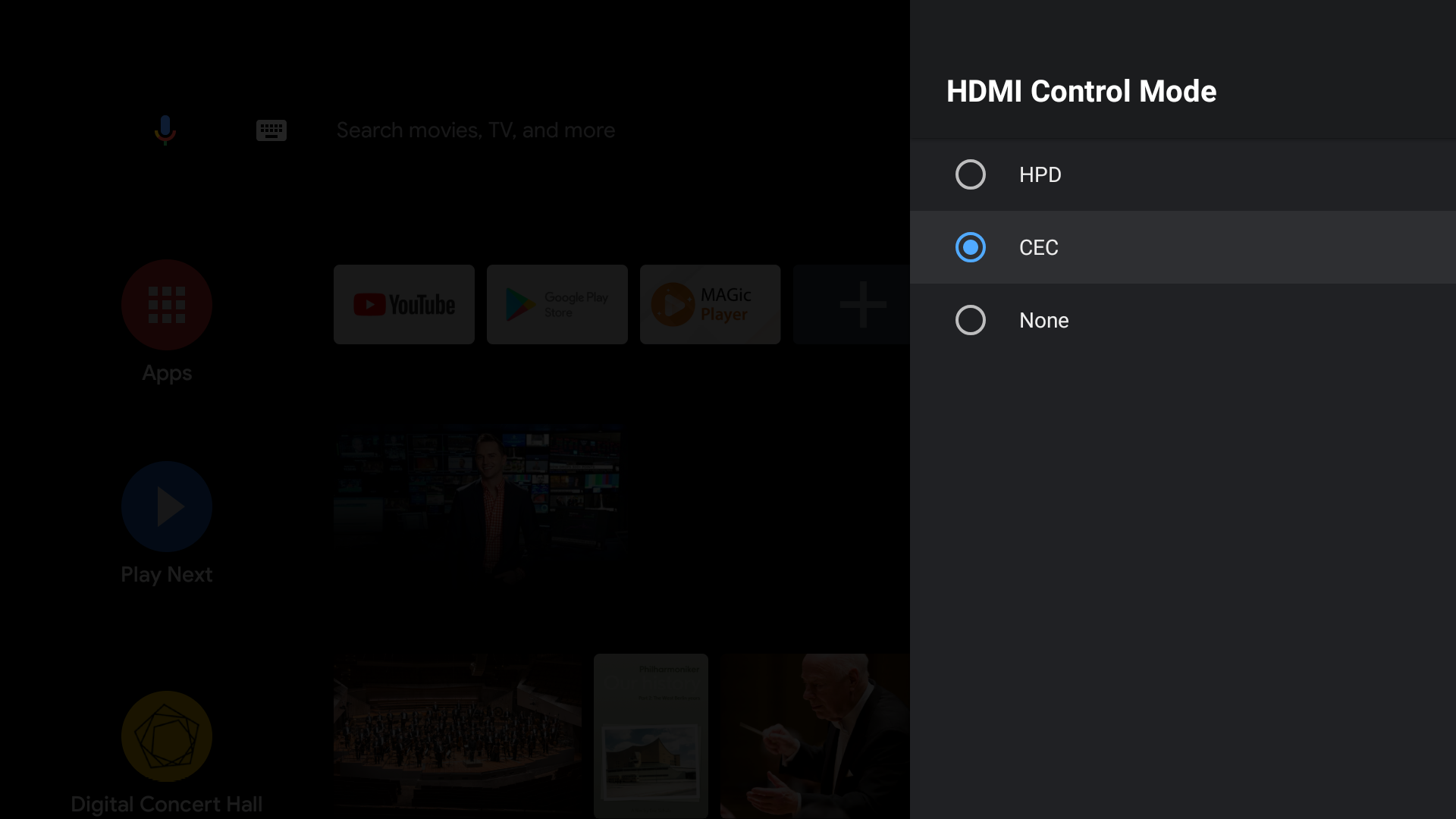 With the HDMI CEC option, turning on the set-top box will also turn the TV on and vice versa.
Infomir's applications are updated. MAGic Player drawbacks are removed; the application works more efficiently. The player supports bitmap subtitles. MAGic Audio Player, MAGic Files manager, Ministra Player, and MAGic Browser have all been updated.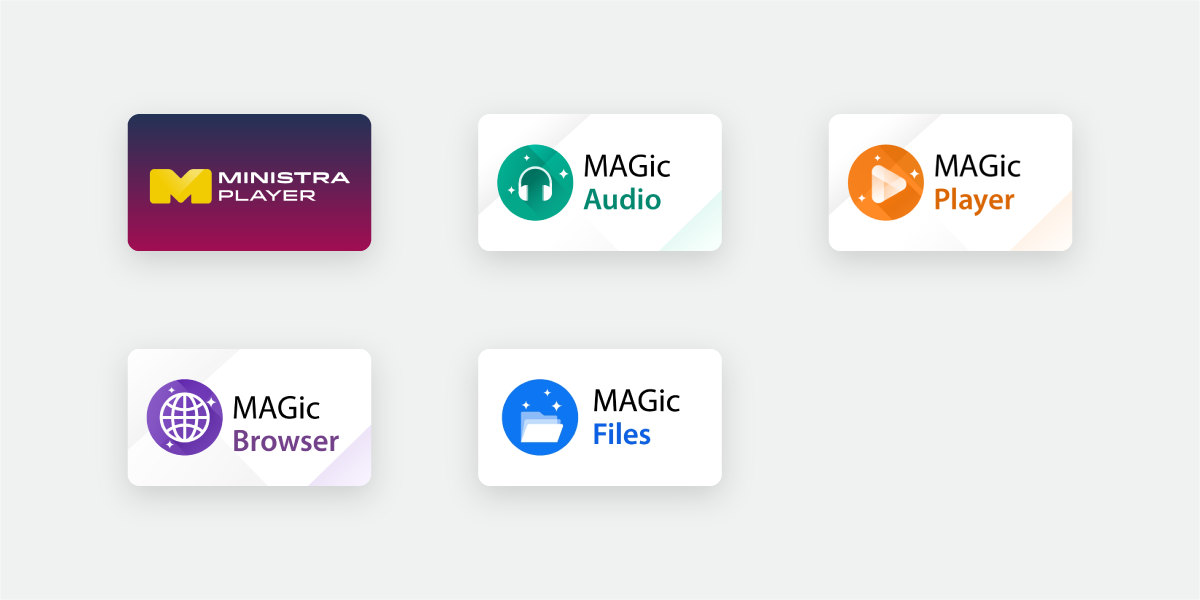 The new MAGic Updater enables the updating of embedded applications when entering or leaving sleep mode.
System auto frame rate added
Now MAG425A has system auto frame rate, and the TV's display synchronizes with videos on YouTube, VLC, and other compatible applications. While playing a movie with 24 fps frame rate, the set-top box will automatically adjust to the 24 Hz refresh rate.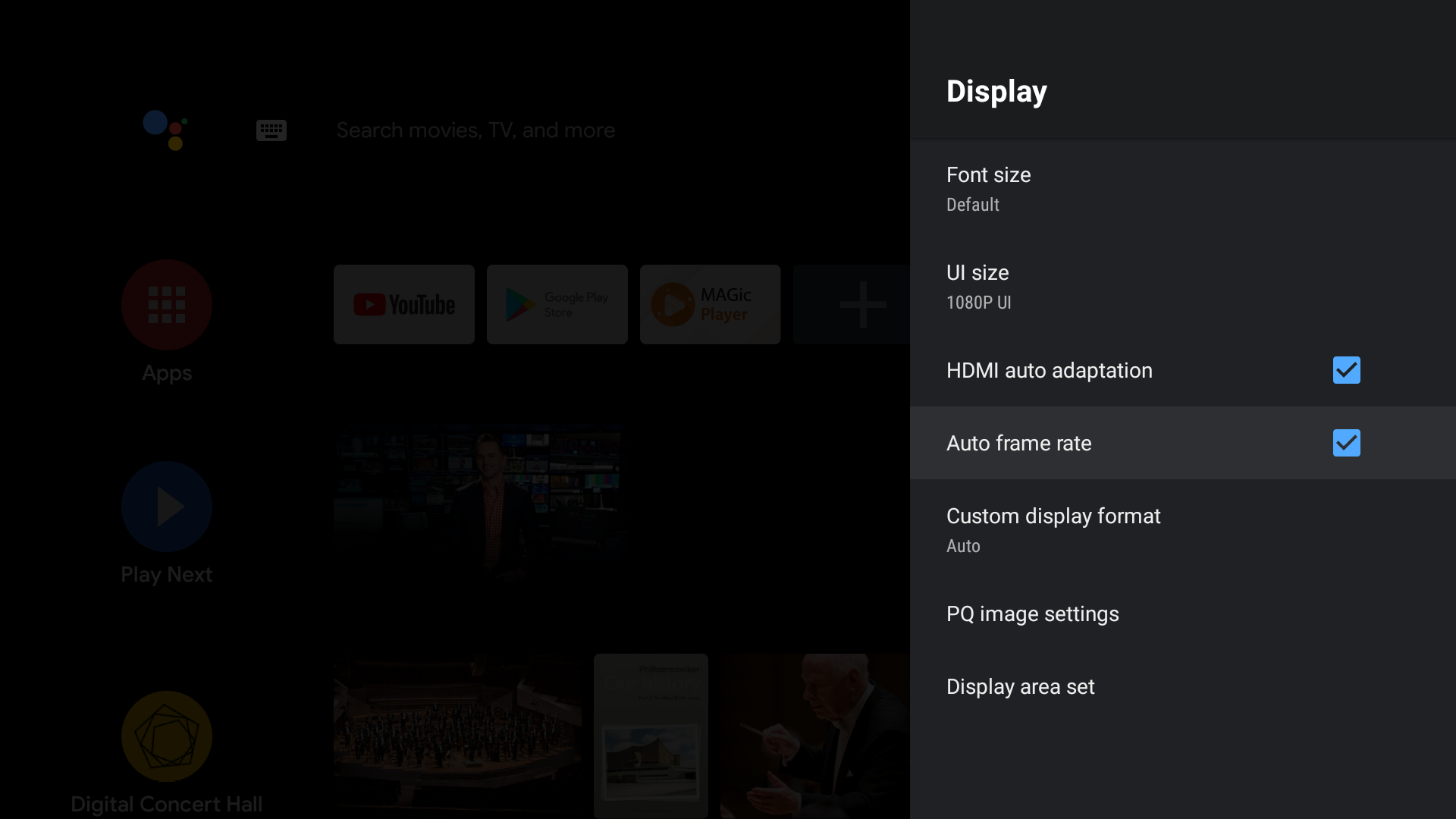 Before the update, the auto frame rate worked only in the MAGic Player application. Now the feature is available on YouTube, VLC, and other compatible applications.
After the update, MAG425A runs faster and is more stable. Today, the set-top box is used by operators and end customers in Europe, the Middle East, as well as, Northern and Southern Americas.
Pre-order opening for the new Linux and Android TV devices
On the twentieth anniversary of its first set-top box, Infomir is opening pre-orders for a new MAG series. These new devices are 25% more powerful than our last generation of STBs. They are designed to help operators build competitive projects, provide uninterrupted service and the best user experience.
Pre-ordering is available from the MAG520 and MAG500A pages.
About Infomir
Infomir is a European manufacturer of industrial and consumer electronics. The company makes smart TV set-top boxes as well as street lighting and resource consumption metering solutions.
Linux and Android TV MAG set-top boxes are Infomir's key products. Since 2001, they have been powering over 4,500 IPTV/OTT projects in 150 countries. The API enables the device integration with most middlewares and CAS. Support in English is also available.
Infomir's production facilities are located in Ukraine; its offices and distribution centers operate in the UAE, Estonia, and Switzerland. This ensures effective logistics worldwide.
The company also publishes the BROADVISION magazine and maintains its own educational platform—Infomir Academy. It has also forged over 50 partnerships with chipset manufacturers and vendors of middleware, as well as CAS, DRM, and other technology solutions.
*Google, Android, YouTube and Android TV are trademarks of Google LLC.