Commercial proposition
Select the purpose of request:
Product request
You are looking for a solution:
Select an option, and we will develop the best offer
for you
MAG500A


Flagship Android TV™ device

MAG500A is a high-performance Android TV set-top box for modern IPTV/OTT operators. It supports 4K playback at 60 fps, HDR, HEVC, and eight-channel Dolby Digital Plus™ audio.

The device features Integrated Widevine L1 and Microsoft PlayReady SL2000 DRM systems, Wi-Fi and Ethernet connectivity for internet access, and 16 GB of internal storage for additional apps.

With MAG500A, even local providers can offer top of the line user experience complete with a catalog of over 7,000 apps and games, advanced voice control, and personalized recommendations.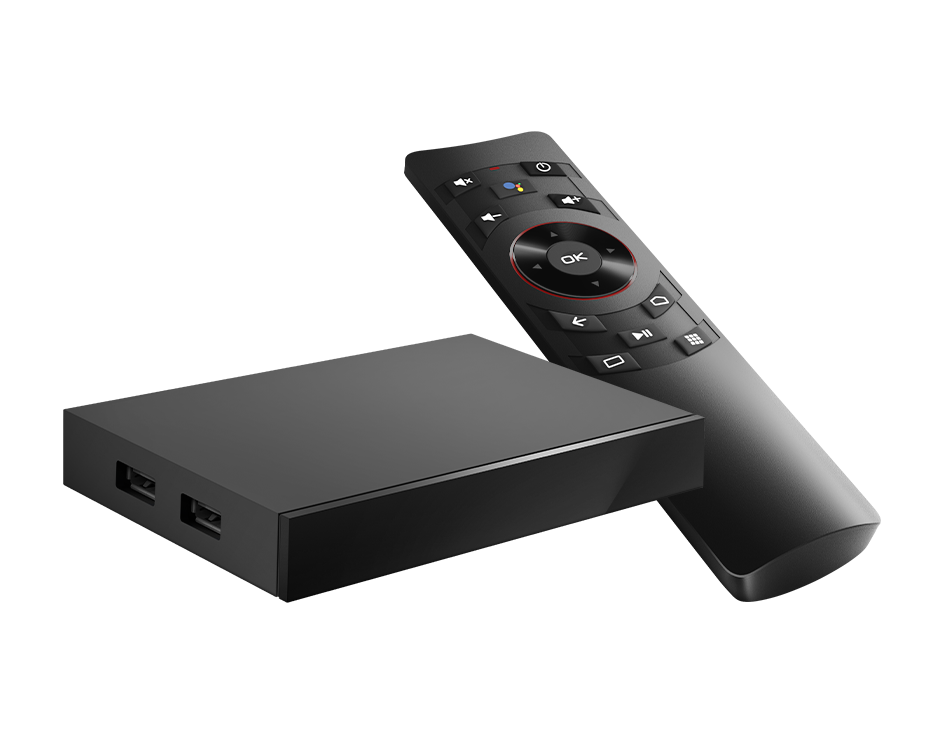 Your home entertainment hub
With MAG500A, any TV can become a smart TV. Watch linear TV, films, and TV shows and install apps from the Google Play Store1. The device becomes your home theatre, sound system, and even personal assistant. All thanks to Android TV and Google Assistant.
Better user experience with
Android TV
Android TV offers a better user experience. The system features built-in Google services, a modern launcher, voice-controlled remote, personalized recommendations, and Google Play Store with over 7,000 games and apps.
4K HDR at 60 fps playback
MAG500A unlocks the full potential of realistic 4K video by adding 60 fps playback. This means the viewer can be truly immersed in the action, with HDR ensuring natural colors in both bright and dark scenes.2