Commercial proposition
Select the purpose of request:
We regret to inform you that...
Starting March 1, 2018, we changed the distribution policy of the Ministra TV platform.
You need to resubmit your request to download the Ministra TV platform software.
Perhaps this is because the information indicated in the request form was incomplete, incorrect, or it does not comply with our policy on intellectual property protection.
We respect the right to intellectual property. It is important to us that services broadcast content without violating copyright. We reserve the right to refuse the use of our software if the service cannot provide information on the lawful use of content upon request.
A manager may contact you for details on your project.
Step 1
Tell us about your project in detail.
Avoid leaving short answers and blanks in the form. All fields are required.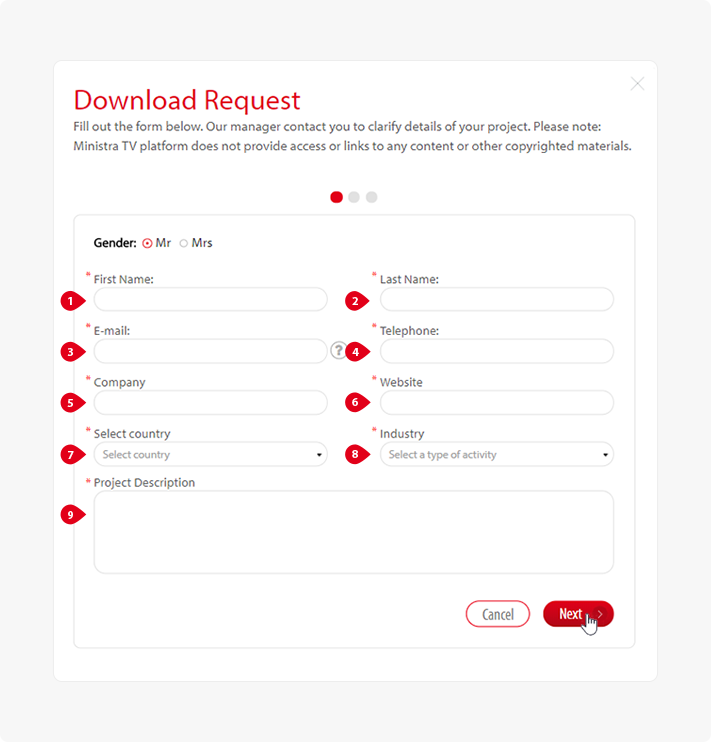 Attention!
If you are just planning to start your business and have not yet acquired a corporate domain, write to us at ministra@infomir.com and we will conduct an individual demonstration of the product for you.
Подсказка

NamePlease enter a valid name.
Last namePlease enter a valid last name.

E-mailUse only a corporate email for registration.

PhonePlease enter a valid phone number.
CompanySpecify the legal name of your company, which has documentation to confirm the rights to the content.

SiteIndicate your corporate website.

CountryCountry

IndustryChoose an option from the list below.

Write about your project.We ask you to fill out this field in the most informative way possible. We do not welcome gaps or overly short answers.
Step 2
Read the terms of the License Agreement and accept them.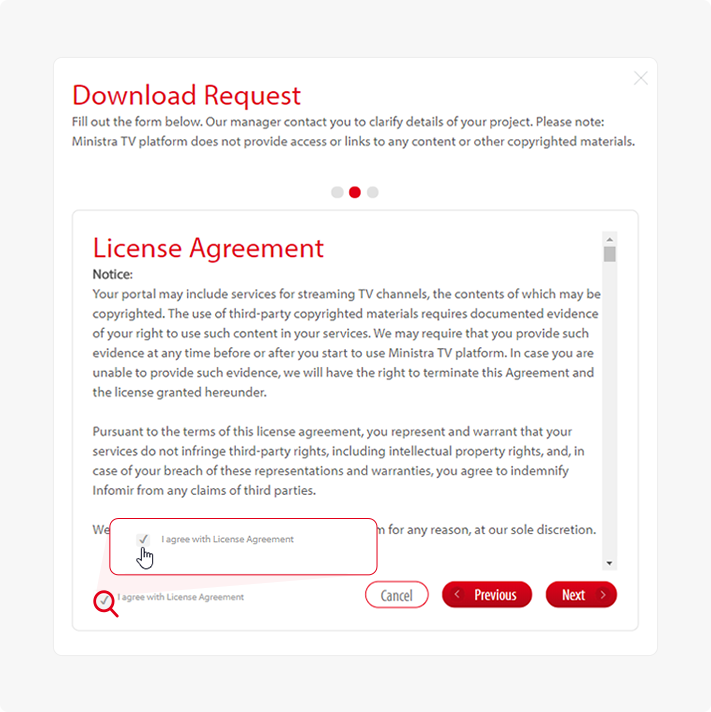 Step 3
Confirm the request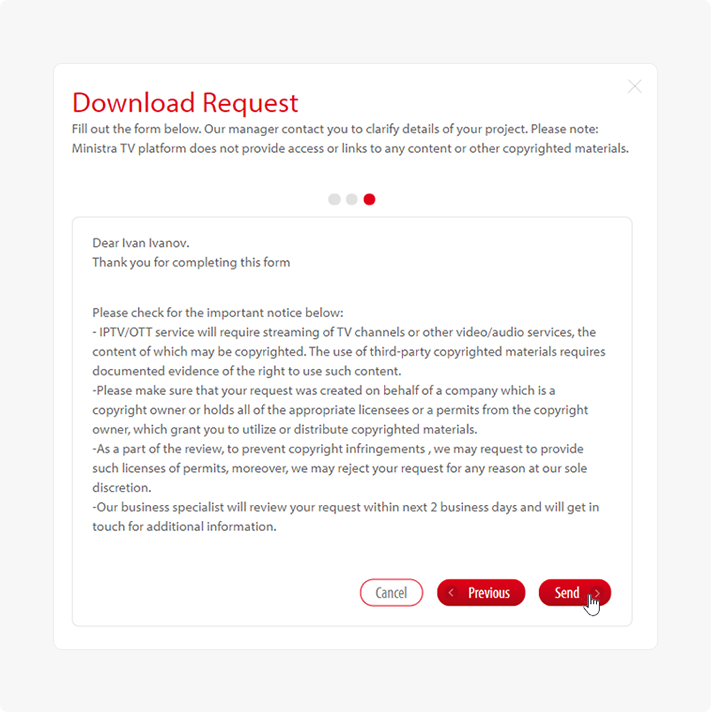 Step 4
Wait for an email from the Infomir company with an answer to your request.
Attention!
Check your Spam folder in case our reply is there instead of your inbox.
Send a download request