Proposición comercial
Selecciona la finalidad o petición:
Product request
You are looking for a solution:
Select an option, and we will develop the best offer
for you
Nueva versión de TV para iOS
Publicado 23/02/2017
App TV - la app oficial multipantalla para ver contenido de operadores que proveen servicios basados en la plataforma Middleware 5.1 (Ministra TV). La versión 3.0 incorpora soporte AirPlay, Picture in Picture y Radio.
Transfiere contenido vía AirPlay
La función AirPlay te permite transmitir vídeo de tu dispositivo iOS a la Apple TV (2º generación o posterior). El dispositivo móvil y la Apple TV deben conectarse a la misma red inalámbrica.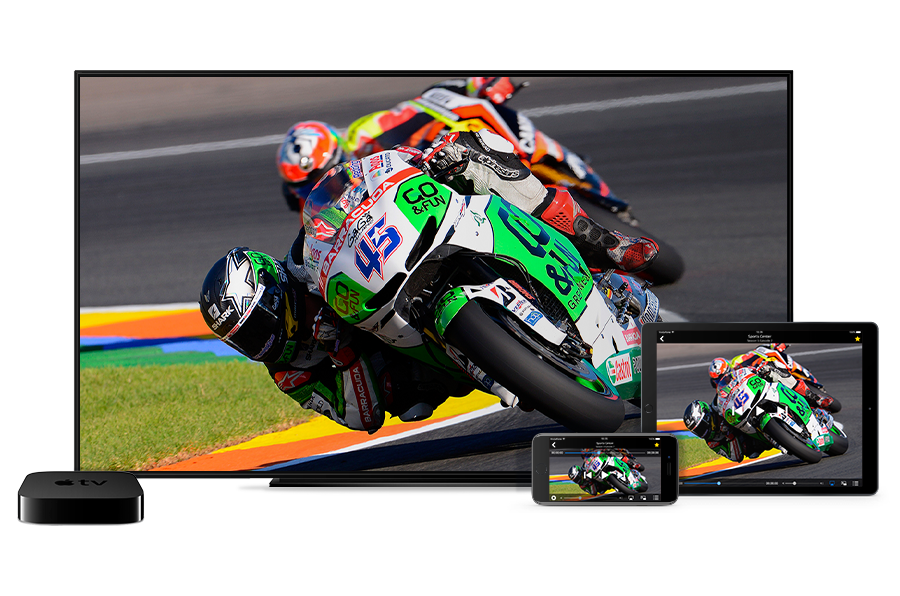 Función Radio
La función radio te permite escuchar emisoras de radio de tu proveedor, buscar y añadir estaciones a favoritos. Puedes también gestionar la radio en modo bloqueo utilizando el mini-reproductor.
* La aplicación no posee ningún contenido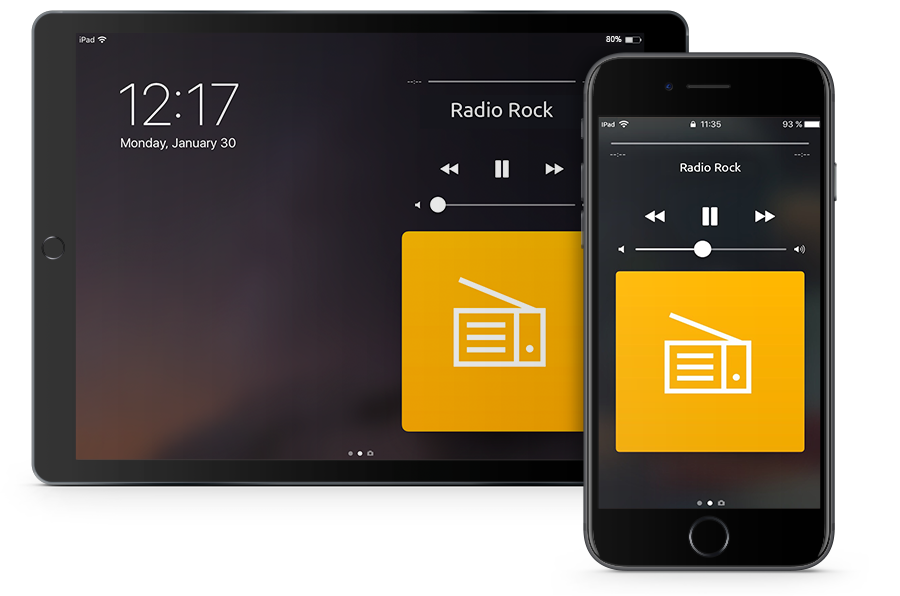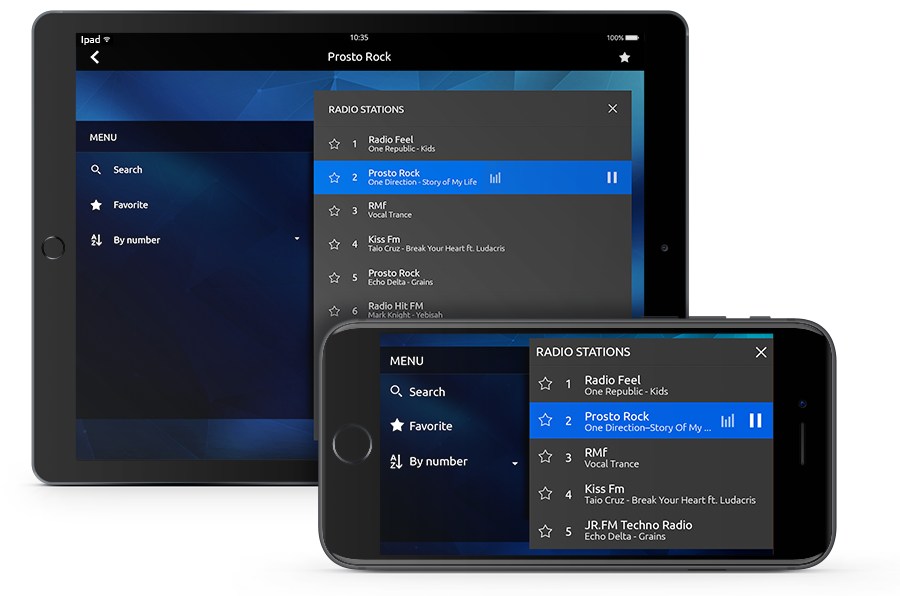 PiP (picture in picture)
El modo «Picture in Picture» (PIP) te permite mostrar vídeos en una ventana aparte, mientras realizas otras operaciones. Además, podrás mover la ventana por la pantalla del reproductor.
TLa aplicación ya está disponible para descargar o actualizar en la App store.
Nota: ¡la aplicación no posee ningún contenido!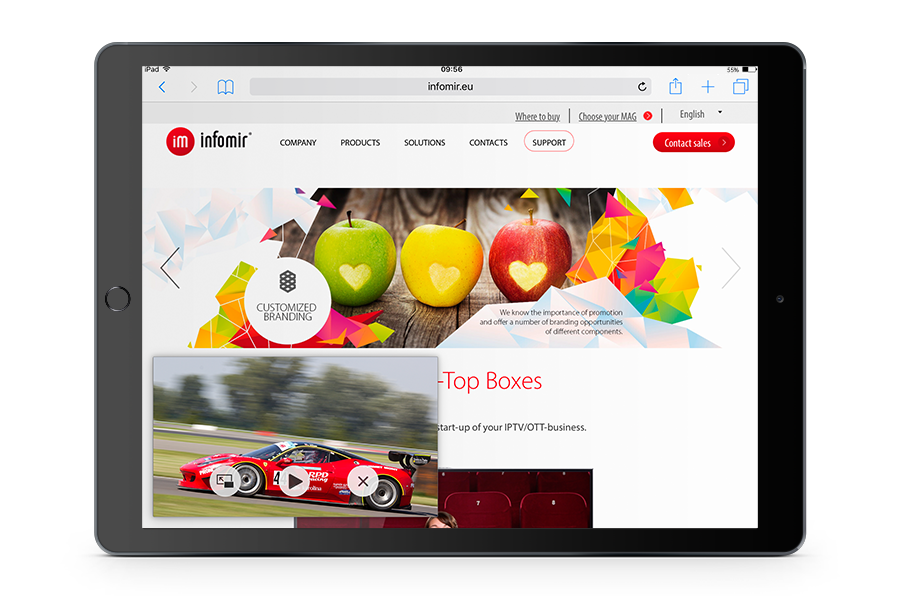 Junto a otras características de la aplicación dispones de soporte para TV con EGP, VoD, control parental, un reproductor con mayor ancho y opciones de sonido.