Commercial proposition
Select the purpose of request:
Nuova versione di StalkerTV per iOS
Pubblicato 23/02/2017
App StalkerTV: l'app ufficiale multiscreen per la visualizzazione del contenuto degli operatori che forniscono servizi basati sulla piattaforma Stalker Middleware 5.1. (Ministra TV). . La versione 3.0 introduce il supporto AirPlay, Picture in Picture e Radio.
Trasferisci contenuti tramite AirPlay
La funzione AirPlay ti consente di trasferire video dal tuo dispositivo iOS ad Apple TV (2a generazione o successiva). Il dispositivo mobile e Apple TV devono trovarsi sulla stessa rete wireless.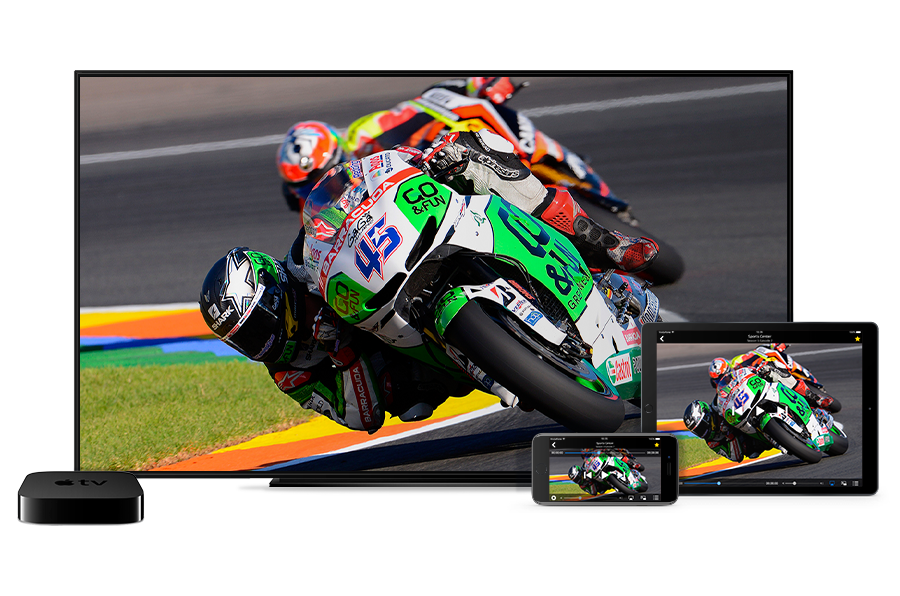 Funzione radio
La funzione radio ti consente di ascoltare le stazioni radio del tuo provider, cercare e aggiungere stazioni ai tuoi preferiti. Puoi anche gestire la radio in modalità di blocco utilizzando il mini-player.
* L'applicazione non contiene contenuti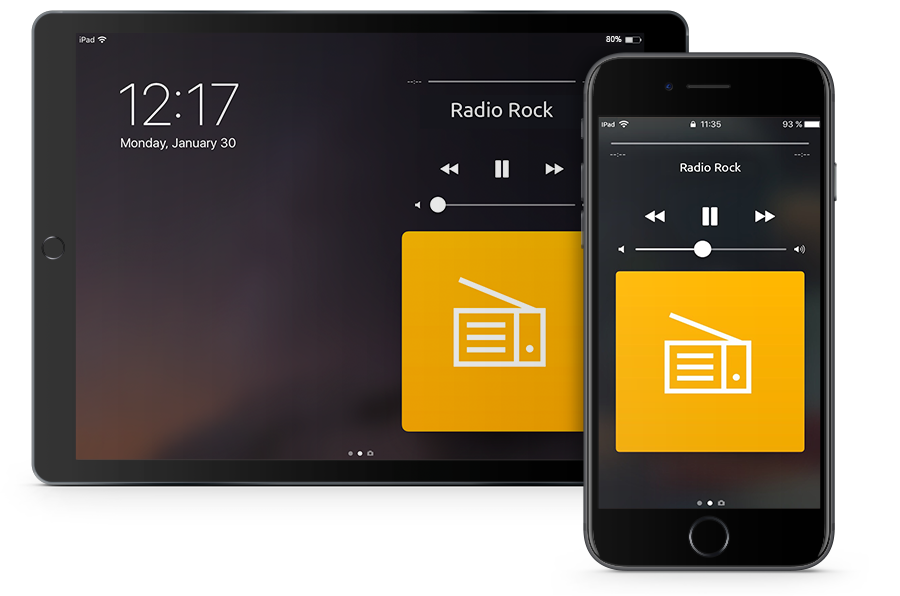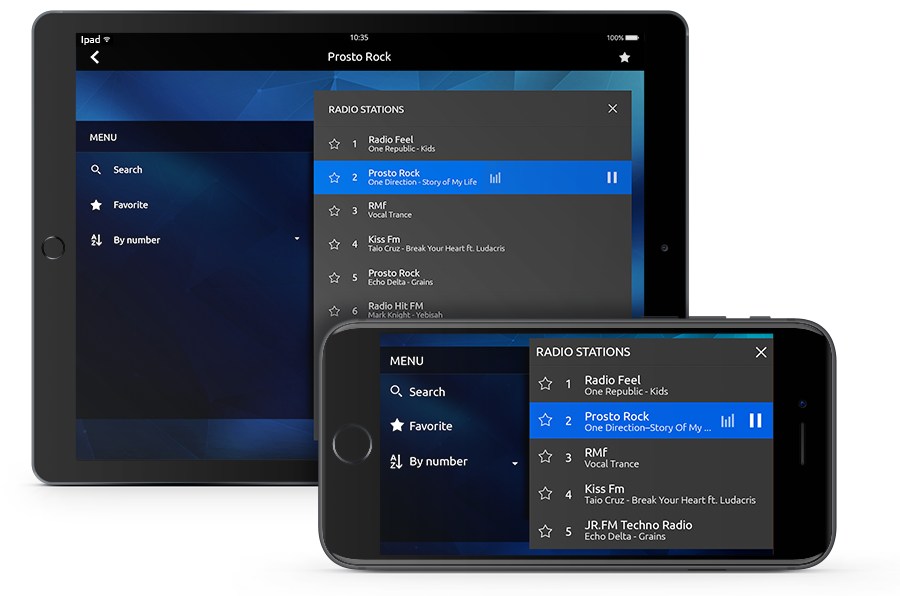 PiP (picture in picture)
La modalità «Immagine nell'immagine» (PIP) consente di visualizzare il video in una finestra fissa mentre si eseguono altre operazioni. Inoltre, è possibile spostare liberamente la finestra sullo schermo del lettore.
L'applicazione è già disponibile per il download o l'aggiornamento nell'App Store.
Nota: l'applicazione non contiene contenuti!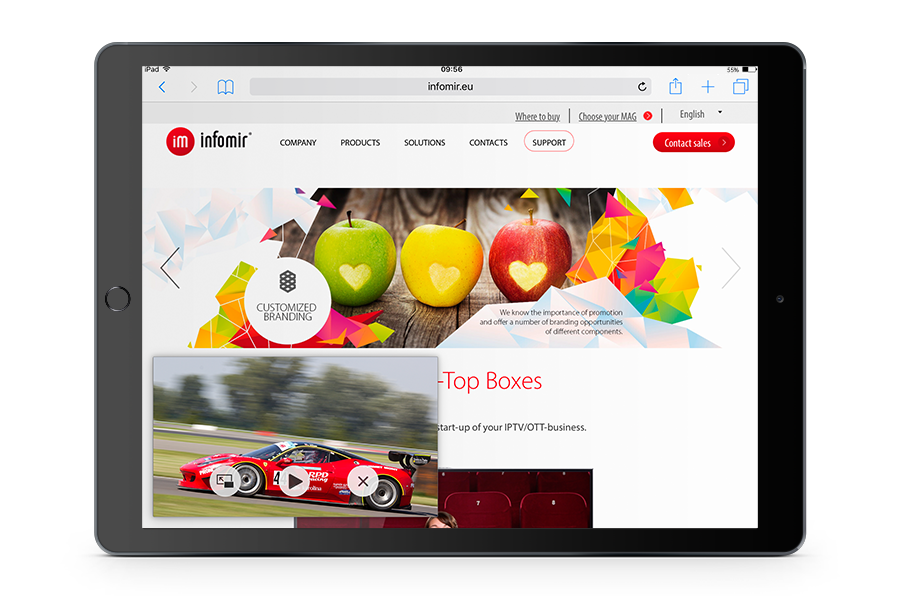 Tra le altre funzioni applicative ci sono il supporto TV con EPG, VoD, controllo genitori, un giocatore con le impostazioni più ampie di immagine e suono.