Proposición comercial
Selecciona la finalidad o petición:
Product request
You are looking for a solution:
Select an option, and we will develop the best offer
for you
¡Bienvenido al Nuevo Ministra TV platform 5.6!
Publicado 08/08/2019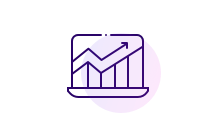 Nuevo panel de control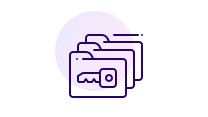 Reasignando Claves de Licencia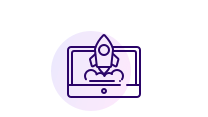 Nuevo lanzador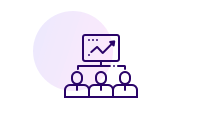 Operaciones grupales con usuarios
Un panel de control más informativo y sencillo de usar
Toda la información clave en una única pantalla:
El número de Claves de Licencia gratis y utilizadas
El número de usuarios activos y la cantidad de contenido publicado
El nivel de carga de almacenamiento y los servidores de difusión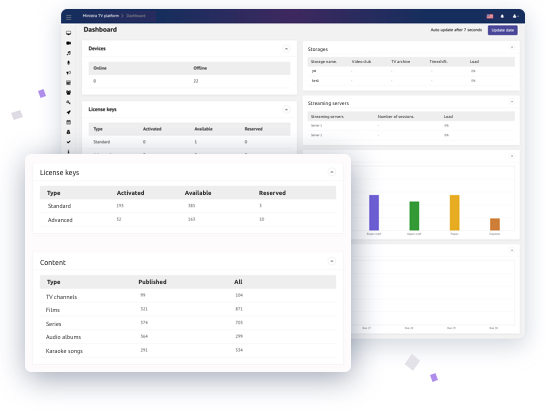 Reasignando Claves de Licencia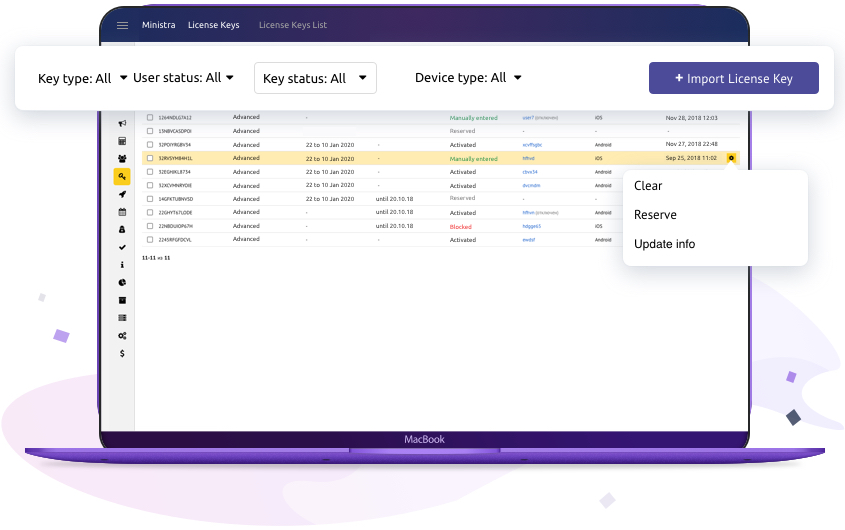 A partir de ahora, es muy sencillo transmitir la Clave de Licencia de un usuario a otro. Simplemente serán necesarios unos pocos clics en el panel de administración para liberar la Clave y asignarla a otro dispositivo.
Operaciones grupales con usuarios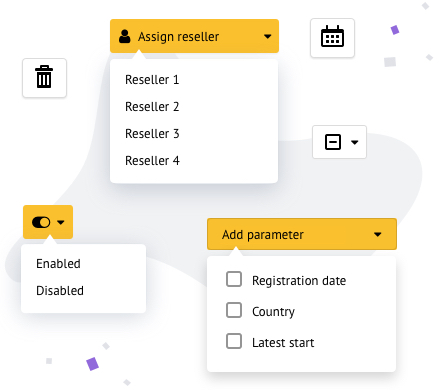 Ahora es mucho más sencillo trabajar con cuentas de usuario.
Al usar la nueva función en operaciones de grupo, puedes activar o desactivar cuentas, reasignar distribuidores y enviar eventos a suscriptores seleccionados.
Nuevo lanzador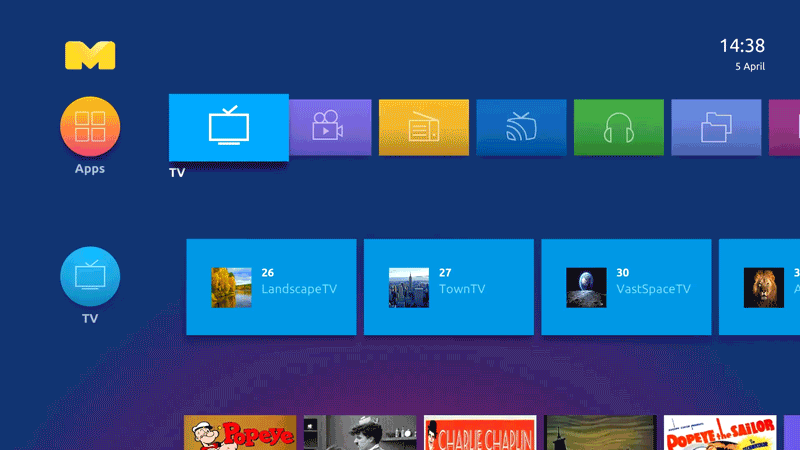 La sencilla interfaz te permite pasar menos tiempo buscando tu serie favorita. El contenido comienza a reproducirse en la pantalla de inicio – las series y películas están literalmente a unos pocos clics del usuario.
Enviar una solicitud de descarga