Proposición comercial
Selecciona la finalidad o petición:
Product request
You are looking for a solution:
Select an option, and we will develop the best offer
for you
Nueva versión de Ministra Player para Roku
Publicado 31/07/2019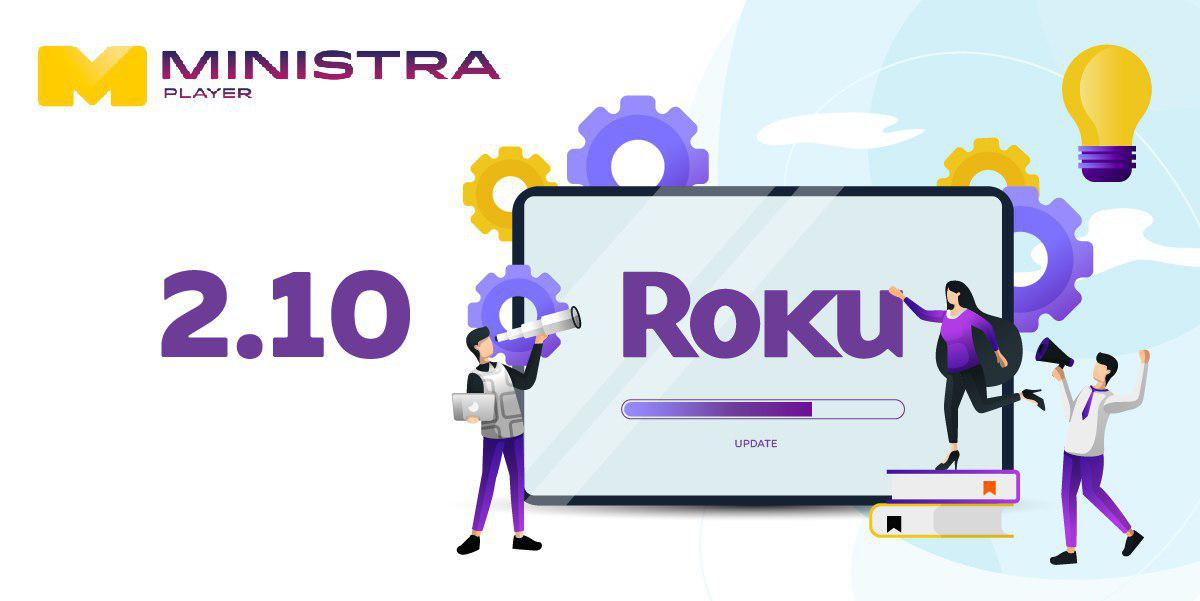 La nueva versión de nuestra bestseller Ministra Player para Roku ha sido lanzada, añadiendo algunas nuevas características.
¿Qué hay de nuevo?
Se han añadido localizaciones al francés y alemán.
Se ha mejorado enormemente la función ordenar. Sus clientes pueden organizar los canales de TV o Radio alfabéticamente o por número, y organizar vídeos por nombre, calificación, fecha de estreno, y añadido recientemente.
Se ha añadido la búsqueda múltiple de género. Los espectadores pueden buscar "familia" "musical" "comedia" y encontrar fácilmente las películas correspondientes en el Vídeo Club.
Se ha creado un diseño más atractivo y con mejor acabado para las notificaciones del proveedor.
Esta actualización puede causar un cierre de sesión de Ministra Player, de manera que se soliciten de nuevo los credenciales y el portal URL. Nos disculpamos por esta incidencia temporal.