Proposición comercial
Selecciona la finalidad o petición:
Product request
You are looking for a solution:
Select an option, and we will develop the best offer
for you
Le presentamos la nueva versión 5.6.1 de Ministra TV platform
Publicado 11/10/2019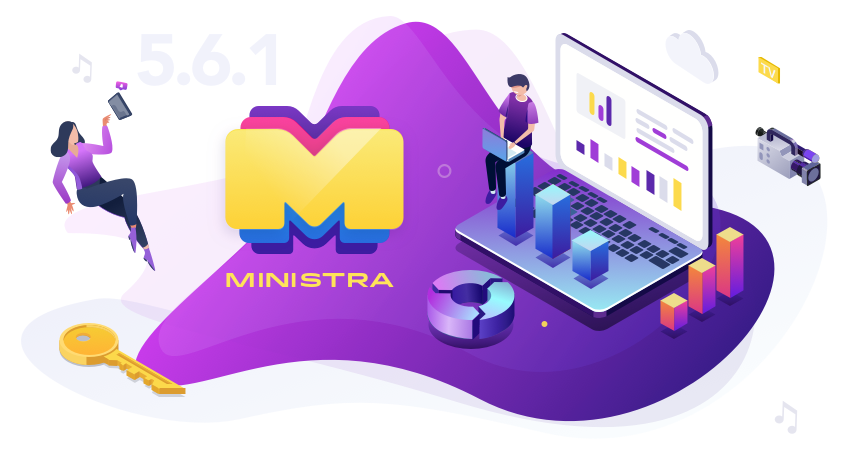 Hemos recibido muchos comentarios sobre la versión 5.6 y apreciamos mucho su participación en el desarrollo de nuestros productos.
Ahora nos gustaría llamar su atención sobre las características de la versión 5.6.1 de Ministra TV platform:
Se agregó la opción para ver las estadísticas del dispositivo del usuario. A partir de ahora podrá ver en una misma página los datos sobre los tipos de dispositivos, la fecha en que se agregaron, las claves de licencia y los revendedores.

Se corrigió la asignación del plan tarifario durante la creación o edición del perfil de un usuario.

Se corrigió la accesibilidad al contenido restringido por edad.
Ver el registro completo de cambios en el enlace: https://wiki.infomir.eu/eng/ministra-tv-platform/changelog/ministra-tv-platform-5-6/ministra-tv-platform-5-6-1