Proposición comercial
Selecciona la finalidad o petición:
Product request
You are looking for a solution:
Select an option, and we will develop the best offer
for you
Conozca Infomir en las Jornadas ATVC 2019
Publicado 17/09/2019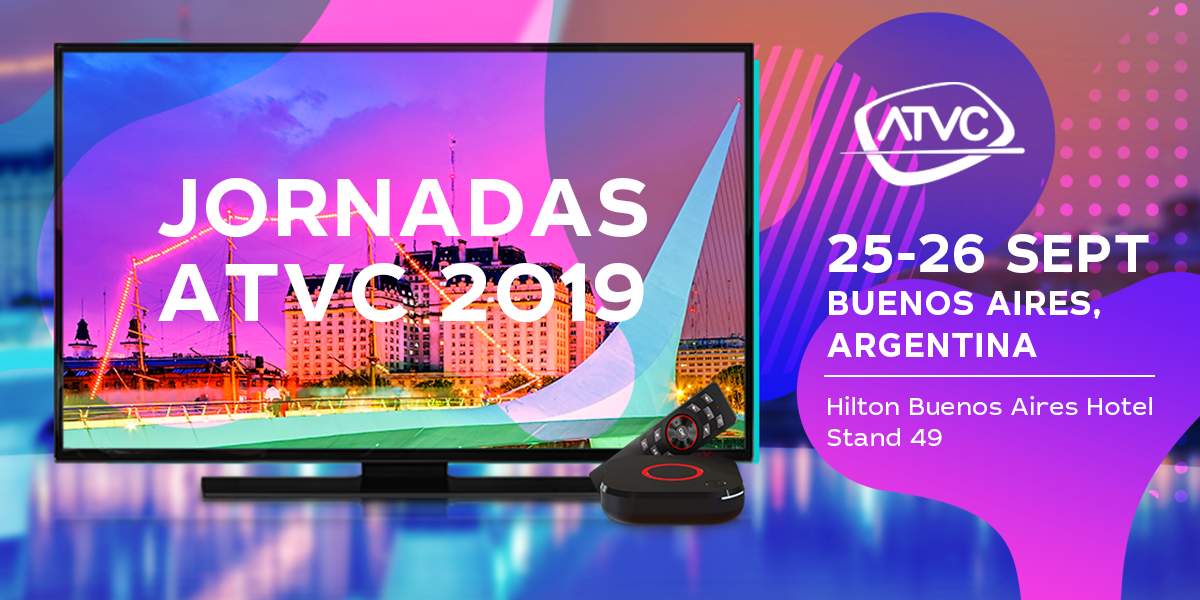 Las Jornadas ATVC 2019 es uno de los principales eventos tecnológicos de América Latina. En ellas, se reúnen fabricantes de equipos, operadores de TV por cable y compañías de telecomunicaciones de todo el mundo que determinan el futuro de la industria.
Únasenos y descubra todo sobre nuestros productos y soluciones para negocios IPTV/OTT. Esperamos verlo el 25 y 26 de septiembre en las Jornadas ATVC 2019 en la siguiente dirección: Stand 49 en el Hotel Hilton de Buenos Aires, Argentina.