Proposition commerciale
Sélectionnez l'objet de la demande :
Product request
You are looking for a solution:
Select an option, and we will develop the best offer
for you
TV Connect 2017
Published on 16/02/2017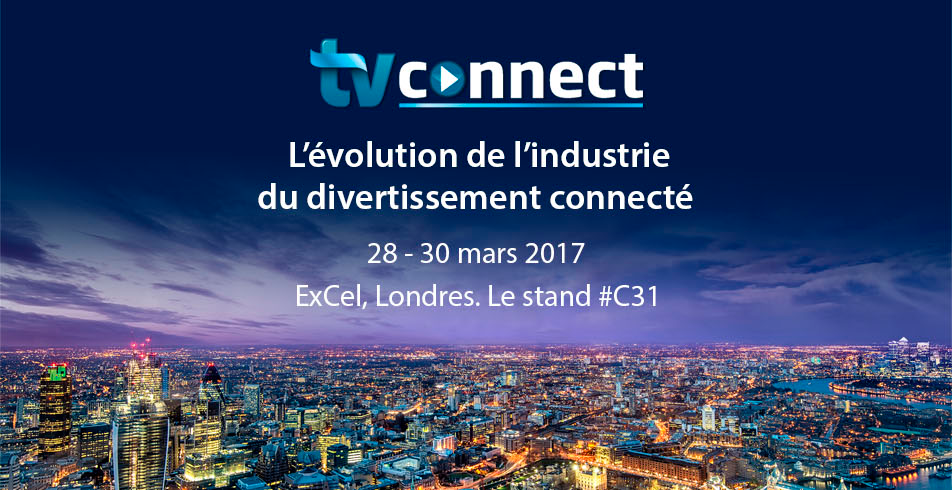 Chaque printemps les meilleures entreprises dans le domaine du divertissement interactif envoient leurs représentants à Londres pour participer au salon TV Connect. Cet événement dépasse largement le format d'une simple exposition ou un forum.
Le thème de cette année est : « La convergence des données, facteur perturbateur : la redéfinition du monde de la télévision en quête de records d'audiences ». Un nouvel espace d'exposition sera entièrement dédié à la découverte de ce thème. En plus, il y aura beaucoup d'attractions sur place, des dizaines de groupes de discutions et des milliers de personnes intéressées de conclure des partenariats.
Infomir y participera et présentera ses nouveaux développements MAG. Prenez rendez-vous avec les représentants d'Infomir à TV Connect et visitez notre stand №31 du 28 au 30 mars dans le centre d'exposition ExCel à Londres.
Prenez rendez-vous avec les représentants d'Infomir à TV Connect: