Geschäftsangebot
Wählen Sie den Zweck der Anfrage aus:
Product request
You are looking for a solution:
Select an option, and we will develop the best offer
for you
TV Connect 2017
Date 16/02/2017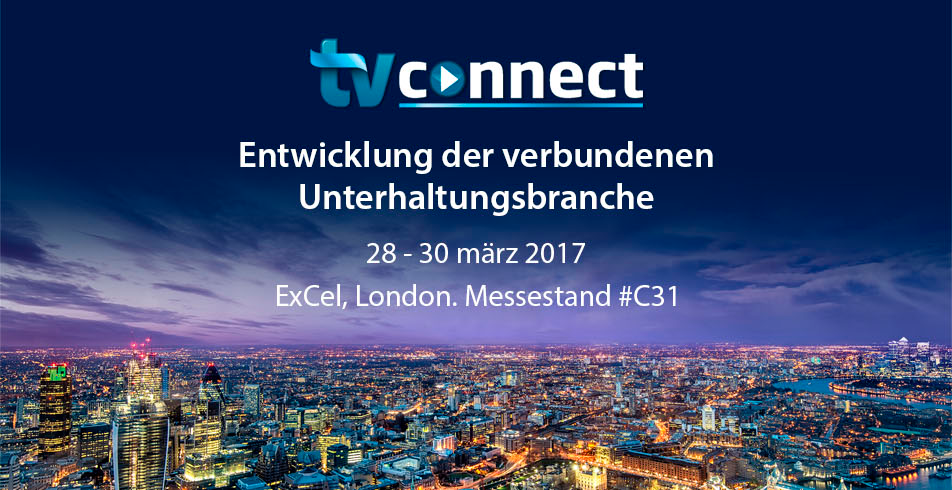 Jedes Jahr im Frühling schicken die besten Unternehmen im Bereich der interaktiven Unterhaltungen ihre Delegationen nach London zur jährlichen TV Connect Show, die bereits über den Rahmen einer Messe oder Forums hinaus ist.
Das Thema der Veranstaltung dieses Jahres ist "Die subversive Datenkonvergenz: ein neuer Blick auf die Welt des Fernsehens, welches vom Betrachter gesteuert ist." Um das Thema vollwertig zum Vorschein zu bringen, wird TV Connect eine neue Ausstellungsfläche eröffnen. Außerdem erwarten Sie viele interaktive HUB-Unterhaltungen, dutzende Podiumsdiskussionen und tausende Menschen, die bereit sind neue Businessbekanntschaften zu schließen.
Infomir nimmt auch an der Messe teil und präsentiert die neuen Entwicklungen MAG. Planen Sie ein Treffen mit Vertreter von Infomir bei TV Connect und besuchen Sie unseren Messestand C31 vom 28.bis zum 30.März im ExCel-Gelände in London.
Planen Sie Ihr Treffen mit Vertreter des Infomir-Teams bei TV Connect: