Proposition commerciale
Sélectionnez l'objet de la demande :
Product request
You are looking for a solution:
Select an option, and we will develop the best offer
for you
Infomir a présenté la nouvelle version de TV pour iOS
Published on 02/11/2016
Dans la nouvelle version ont été ajoutées les options club vidéo et contrôle parental TV (Ministra TV).
L'option vidéo à la demande (VoD) donne aux abonnés la possibilité d'accéder à un catalogue de films et d'effectuer des recherches en fonction de différentes critères. Les fonctions suivantes sont également disponibles : rembobinage, pause, ajouter aux favoris, choisir la qualité de la vidéo et la sortie audio.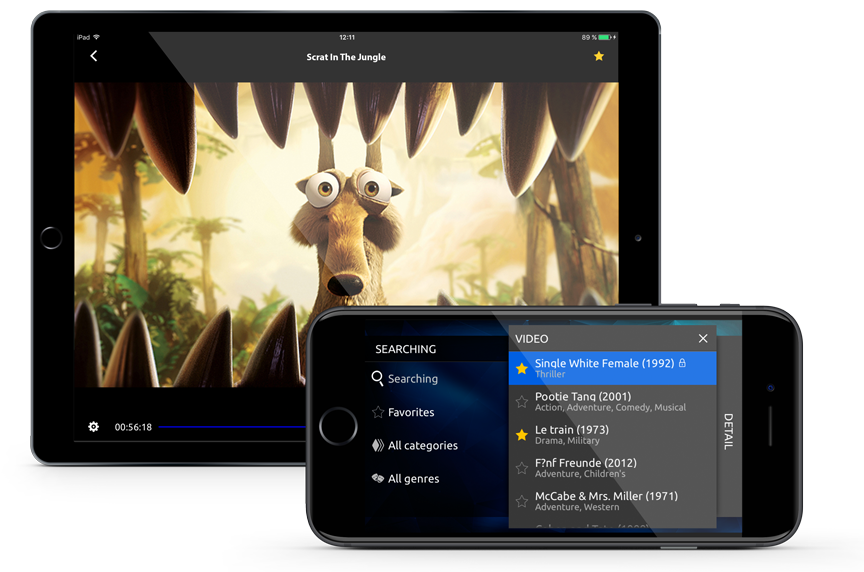 Le contrôle parental est mis en place pour restreindre l'accès à certaines catégories de contenus sur l'équipement. Il y a aussi la possibilité de choisir l'heure de la demande réitéré du mot de passe pour continuer de regarder certains contenus (à partir de 15 minutes et jusqu'à 2 heures).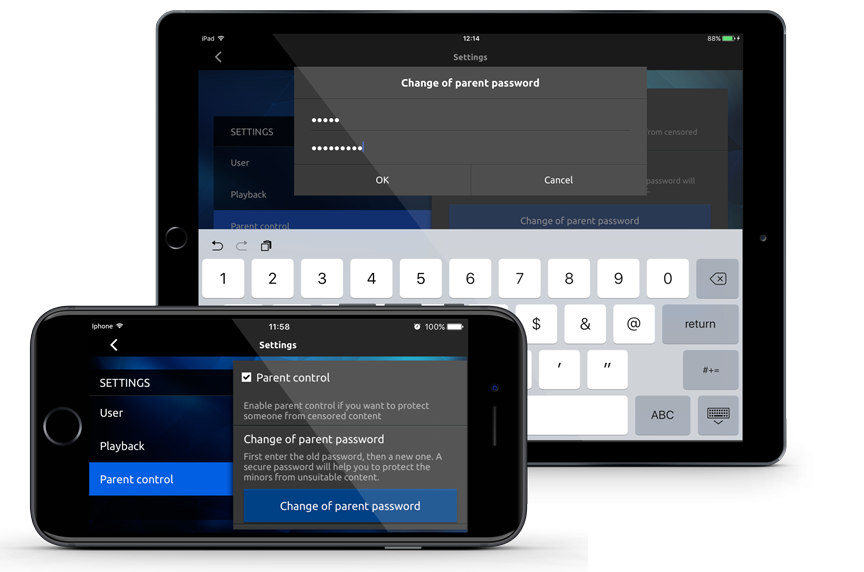 Notre équipe de développeurs a aussi opéré quelques modifications qui ont amélioré la performance générale de l'application. La nouvelle application et la mise à jour sont déjà disponibles sur l'App Store.