Commercial proposition
Entschuldigung. Dieses Formular ist nur in Englisch verfügbar.
Bitte,schreiben Sie in Englisch.
Select the purpose of request:
Infomir präsentierte die neue Version von StalkerTV für iOS
Date 02/11/2016
In der neuen Version wurden der Videoklub und Jugendschutz hinzugefügt.
Der Videoklub (VoD) bietet dem Abonnenten den Zugang zum Filmkatalog mit der Suchmöglichkeit und Filterung nach verschiedenen Kriterien. Die Funktionen Vorspulen, Pause, zum Favoriten hinzufügen, Qualitätsauswahl des Videos und Audios werden unterstützt.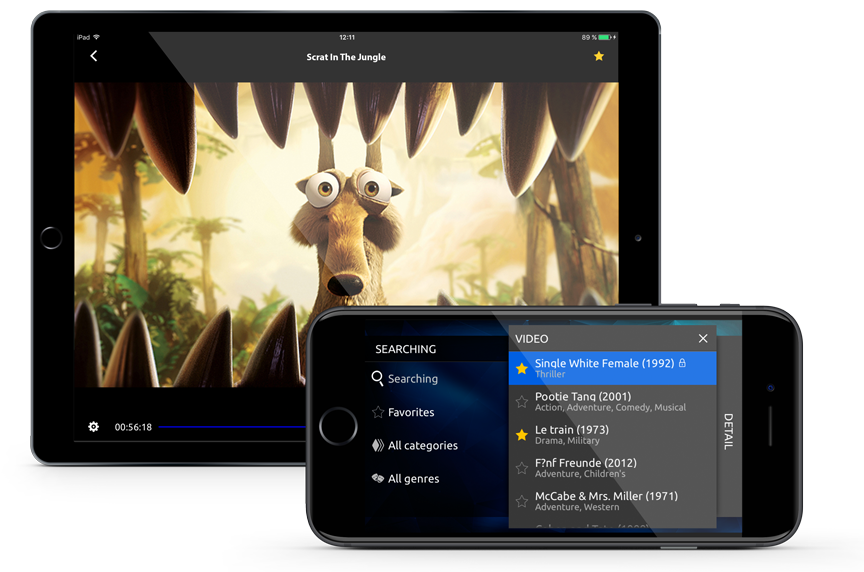 Der Jugendschutz kann für die Zugangsbeschränkung zu Inhalten auf dem Gerät installiert werden. Dabei gibt es die Möglichkeit die Zeit der erneuten Passwortabfrage für Anzeige der Inhalte auszuwählen: von 15 Minuten bis zu 2 Stunden.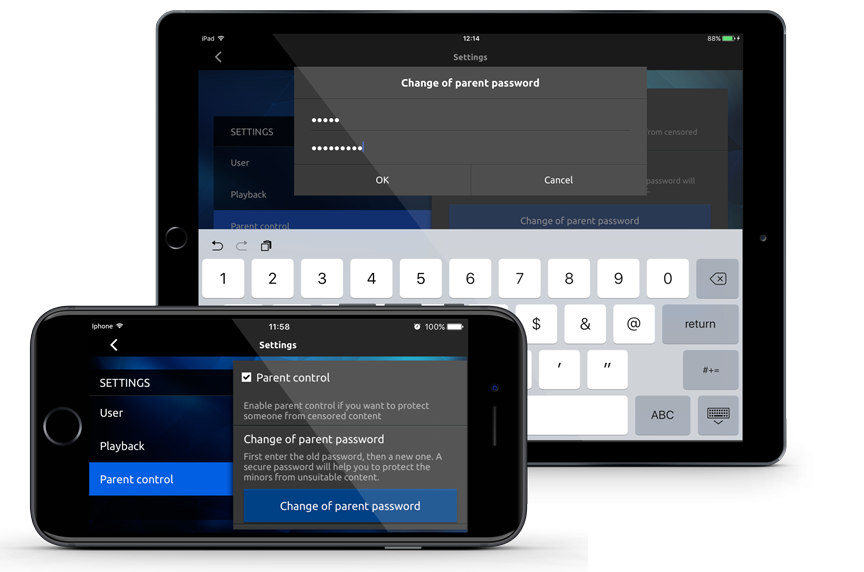 Außerdem führte das Entwicklungsteam Korrekturen und Verbesserungen durch und erhöhte die Gesamtanwendungsleistung. Die Anwendung ist für die Installation und Aktualisierung im App Store verfügbar.