Commercial proposition
Select the purpose of request:
The year in review with Infomir
Published on 27/12/2018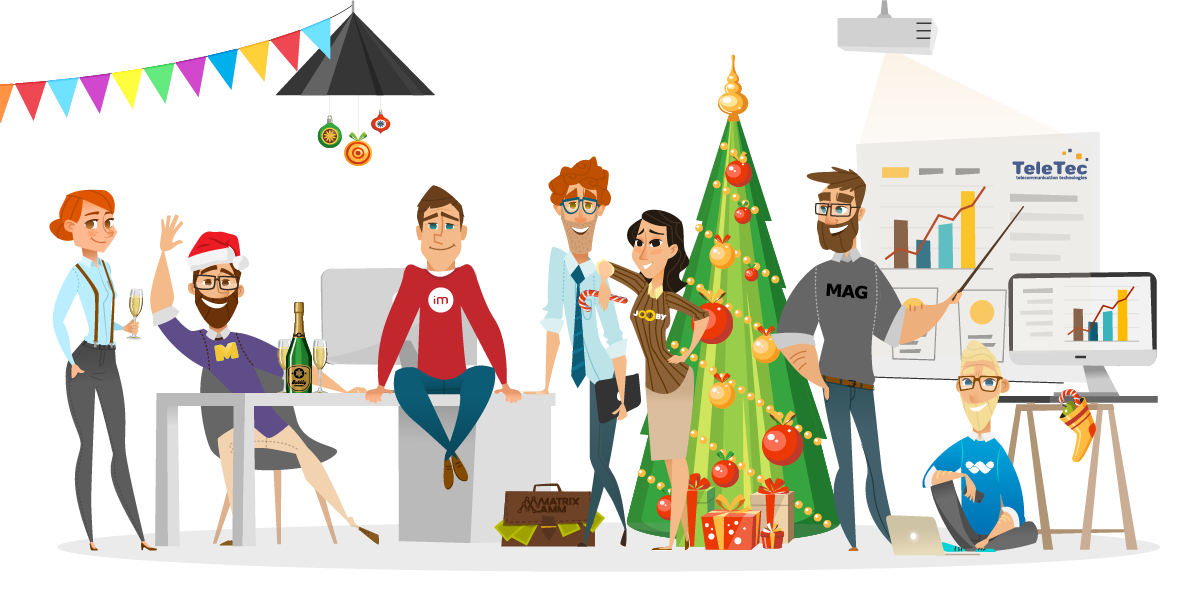 This was a great year for Infomir in terms of innovation and achievement. Telecommunications, smart lighting, sound amplification — we developed our existing products in each of these spheres and even discovered new directions. Before the year ends, we want to tell you about the achievements we were the most proud of in 2018.
MAG
We released four new set-top boxes: MAG322, MAG349, MAG351, and MAG410.
Ministra TV platform
We launched the sale of Licence Keys, which enable TV operators to provide services on Apple TV, Roku, Tizen, WebOS devices, Android and iOS mobile devices, and even third-party Android set-top boxes.
In October, we released Ministra TV platform 5.5, an even more advanced tool for IPTV/OTT/VoD operators. In this version, the viewer interface was significantly updated and the Administrative panel was improved.
Jooby Lighting
We launched mass production of Jooby Avenue smart luminaires. They are controlled by the Smart Street Lighting system, which can control not only lighting but also entire smart cities. This solution is being developed at Infomir's Swiss office, which also opened in 2018.
Over the past year, we implemented twenty successful projects including avenues, thermal power plants, and even a 288-metre bridge.
Our lighting project, Pavlohrad Bridge, won the Grand Prix at LED Expo 2018 in the category of smart eco-lighting using solar and wind energy.
Whooshi, Infomir's latest project
Whooshi is a portable audio amplifier that converts your favourite headphones from wired to wireless using any Bluetooth device as a sound source. In just 30 days, the project earned more than $25,000 on Kickstarter! We are planning to release Whooshi in the near future so we can make high-quality sound available to everyone.
Media
Broadvision magazine has become one of the best corporate media sources in the Ukraine.
Infomir presented its achievements at six telecommunications exhibitions: CABSAT, Andina Link, NAB Show Las Vegas, ANGA COM, IBC, and the NAB Show New York!
We accomplished a lot over the past year. But, for us, it's only the beginning. In 2019, we are anticipating even more accomplishments, awards, and successful projects. We believe that the year's results will impress you even more.