Commercial proposition
Select the purpose of request:
Product request
You are looking for a solution:
Select an option, and we will develop the best offer
for you
Infomir will supply adapters for mechanical ventilation devices to hospitals
Published on 26/03/2020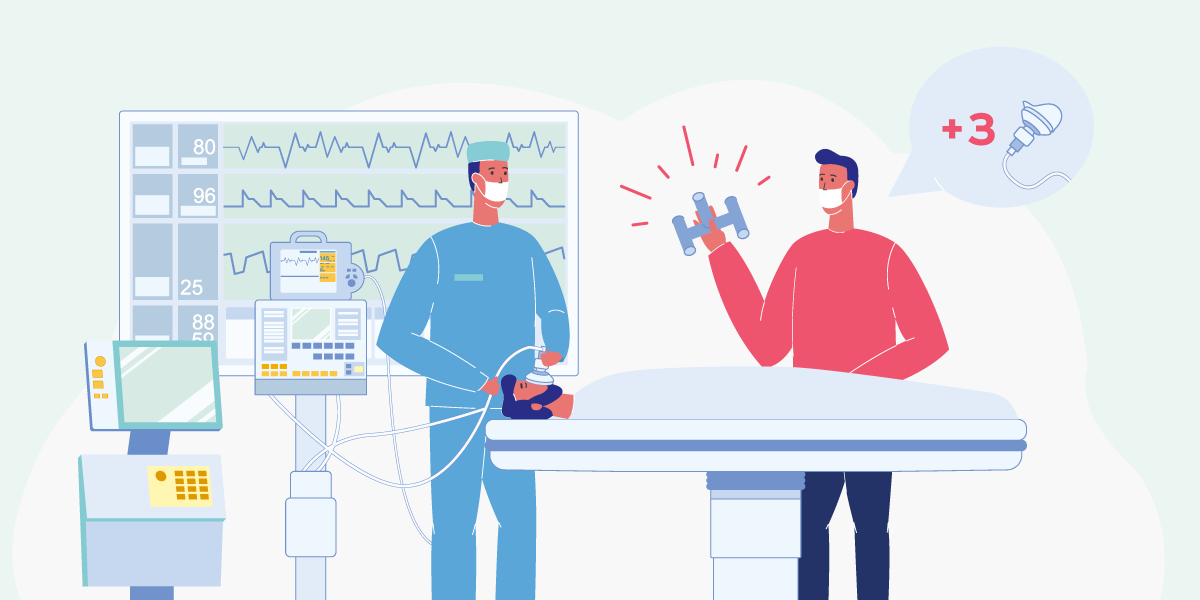 Ukrainian hospitals are not yet ready for the COVID-19 threat. They do not have enough mechanical ventilators, and up to 6% of all coronavirus patients need them. According to Ukrinform, in the Odessa region, there are only 40 usable ventilators.
The Infomir Group will supply expansion adapters and valves for ventilators to Ukrainian hospitals to help at this time. They allow you to connect up to four patients to one device instead of just one patient, and this can save many lives.
The company offered help to the anti-crisis headquarters in the Odessa region, and after a few days launched manufacturing on the HP Jet Fusion 5210—the only 3D-printing line of its kind in Eastern Europe. Infomir will be able to produce up to 400 adapters daily. This is enough for the Anti-Crisis Headquarters to provide them to all the hospitals in the country.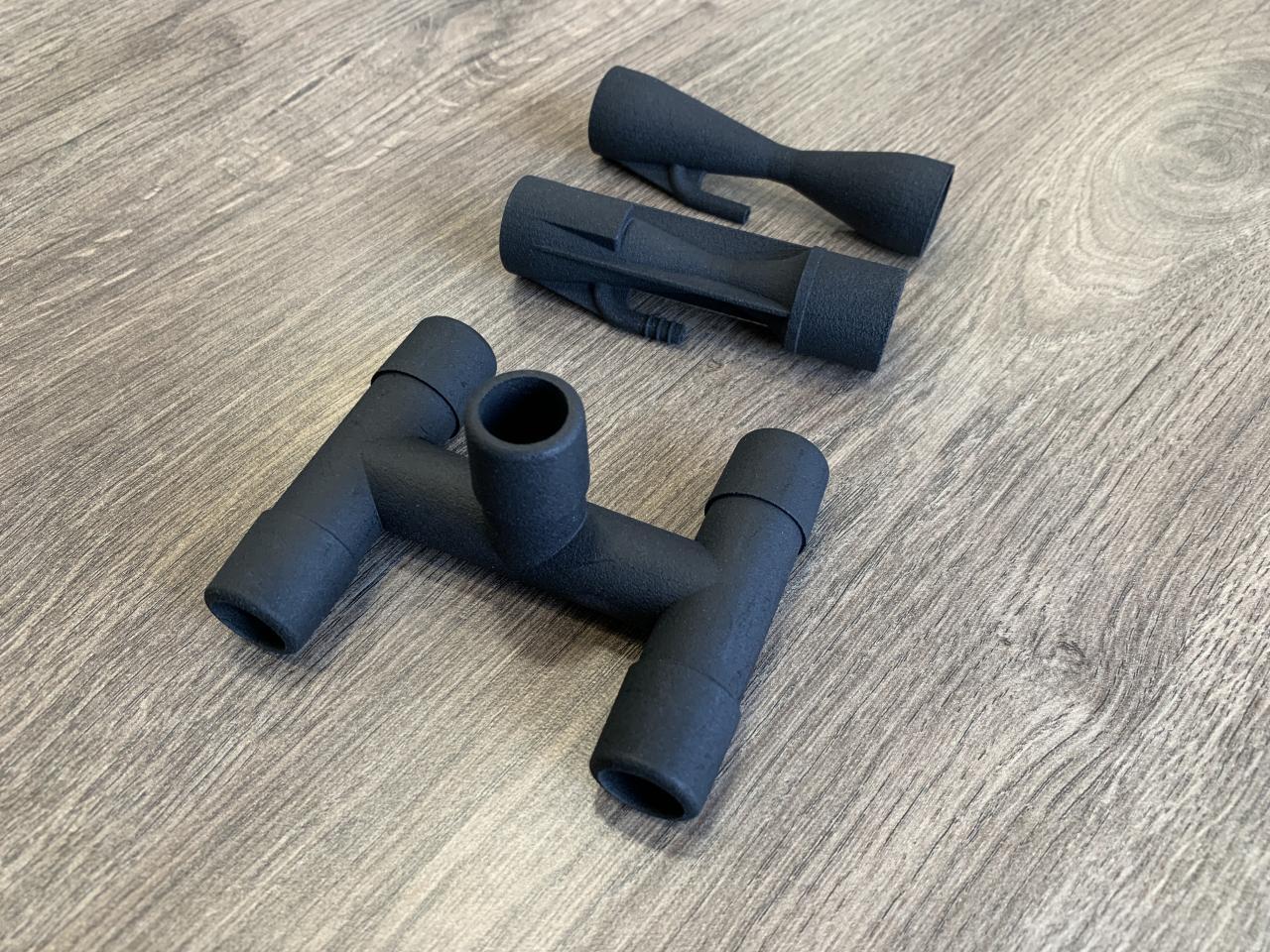 Adapters and valves are printed from biocompatible polyamide: the material is USP Class I–VI and complies with the U.S. Food and Drug Administration Directive.
The project was founded by Odessa 3D printing studio Revel Laboratory. Their team received an adapter model from the Italian company Cooper 3D, but failed to use the ready-made solution — the extender turned out to be incompatible with most devices used in Ukraine. Together with engineers and doctors from around the world, the studio finalized the device and put the model in the public domain.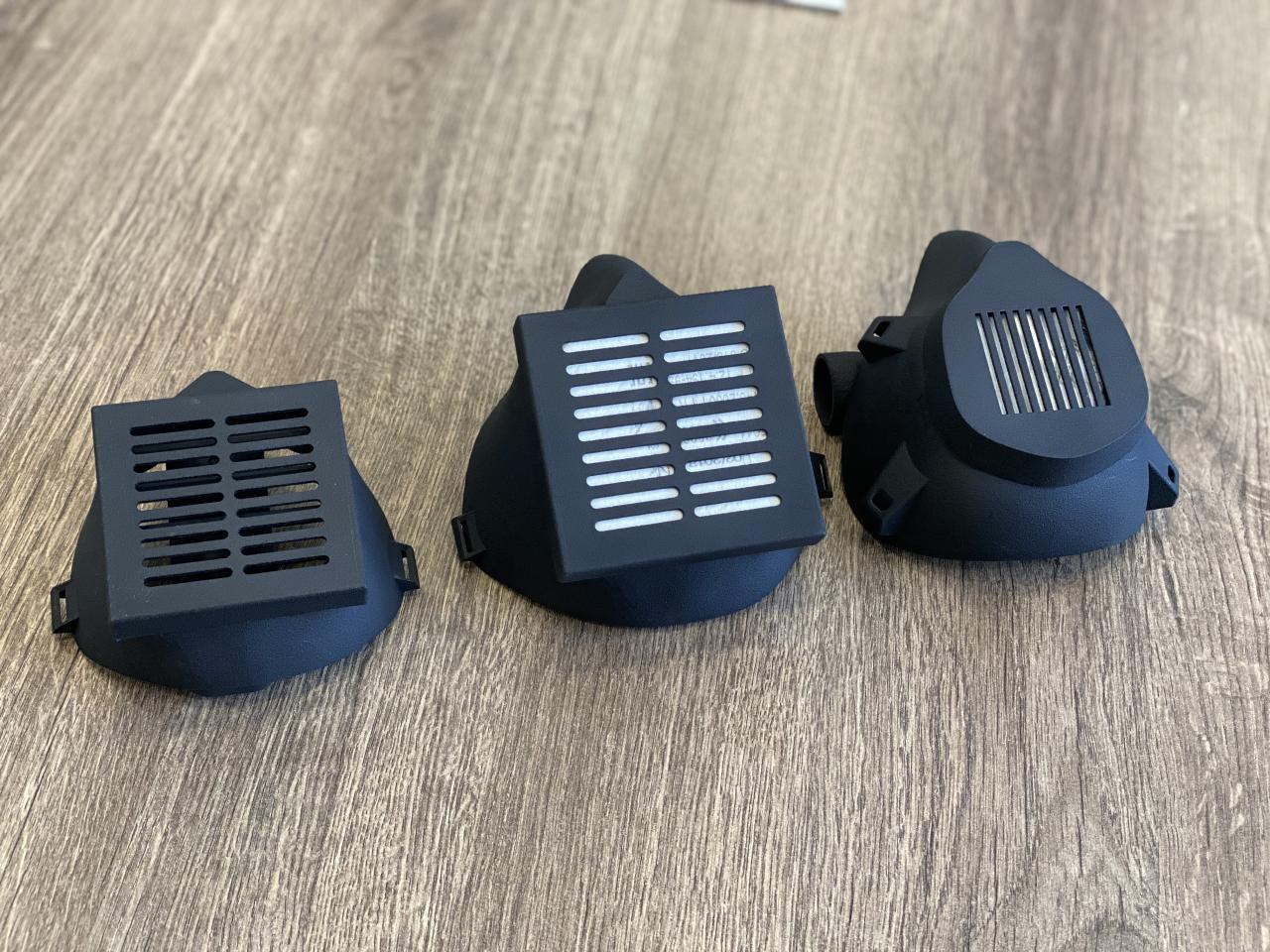 In addition to adapters, Infomir created prototypes of glasses and respirators for doctors. This will help them protect themselves when in contact with patients.
On March 25th, the Revel Laboratory team successfully tested the adapters on a ventilator at the Odrex clinic. Infomir has released the first batch of 50 devices and is already preparing it for shipment to its first customers. The company supplies adapters to the Anti-Crisis Headquarters in the Odessa Region for free. Infomir does not interact directly with hospitals—the headquarters contacts them and arranges deliveries on its own. The company is ready to help all Ukrainian manufacturers — the capabilities of the 3D printing line allow it to produce parts for mechanical ventilation and at the same time serve new orders.