Geschäftsangebot
Wählen Sie den Zweck der Anfrage aus:
Product request
You are looking for a solution:
Select an option, and we will develop the best offer
for you
IBC 2017
Date 01/06/2017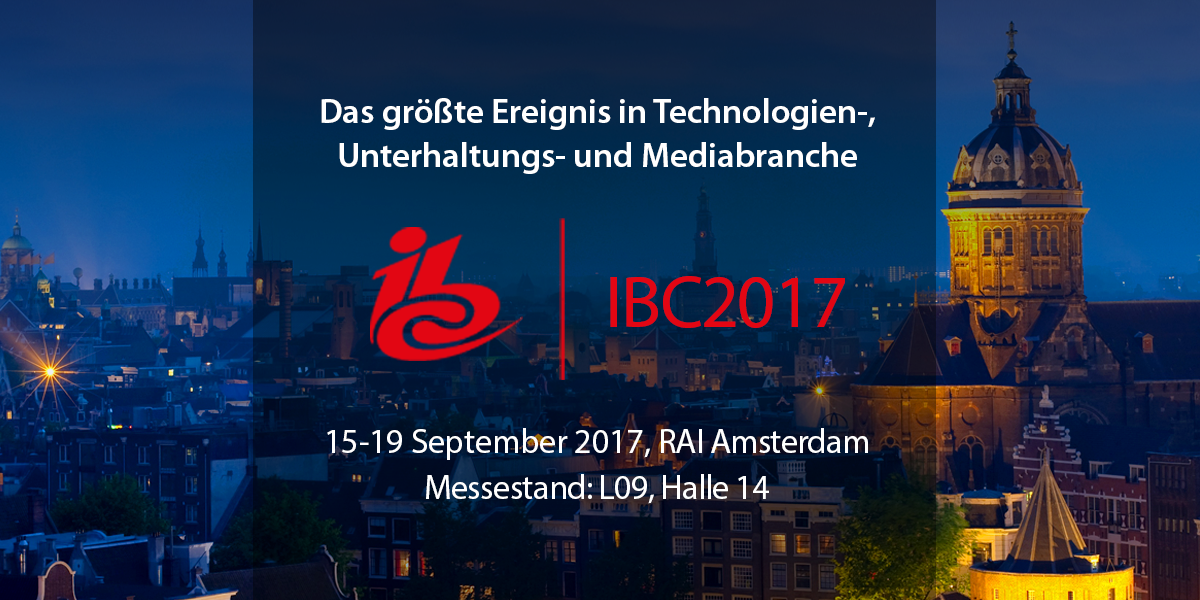 Bereits über mehr als 40 Jahren präsentiert jährlich die Messe IBC die Innovationen und Trends der Entwicklung von digitalen Informationstechnologien und ist ein Sonderereignis für die Spezialisten aus der ganzen Welt geworden.

Wir laden Sie mal wieder ein dieses unikales Ereignis im Bereich der digitalen Technologien und Multimedia-Geräte zu besuchen, über neue Entwicklungen zu erfahren und an der Konferenz teilzunehmen und die aktuellsten Fragen auszudiskutieren.

IBC findet traditionell im Amsterdam, im Messe- und Kongresszentrum RAI vom 15.bis zum 19. September statt. Besuchen Sie unseren Messestand L09 (Halle 14) und entdecken Sie die Neuheiten der Firma Infomir (IPTV STB).
Planen Sie Ihr Treffen mit Vertreter des Infomir-Teams bei IBC: