Proposition commerciale
Sélectionnez l'objet de la demande :
Product request
You are looking for a solution:
Select an option, and we will develop the best offer
for you
Nouveau Ministra Player pour iOS
Published on 01/07/2019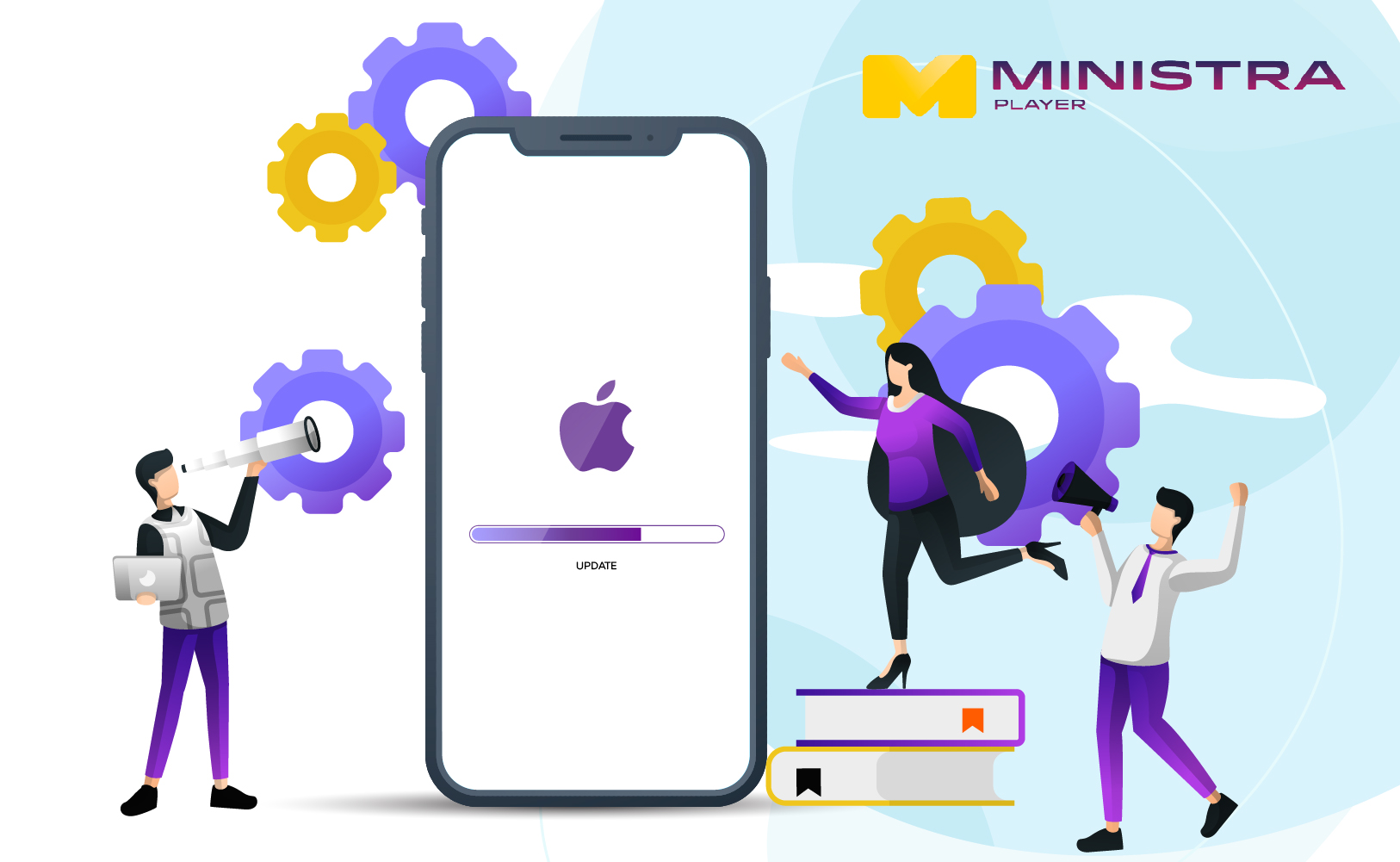 Nous sommes fiers de vous présenter notre nouveau et superbe Ministra Player pour iOS. Dans cette mise à jour, nous l'avons rendue plus rapide et plus intuitive que jamais auparavant.
Nous avons modifié le code du lecteur pour qu'il soit deux fois plus fluide et encore plus rapide. Désormais, vos clients pourront profiter de vos services plus confortablement que jamais sur leur appareil préféré.
Nous avons ajouté une nouvelle fonction de rembobinage et d'avance rapide. Ainsi, vos clients peuvent maintenant appuyer deux fois sur le côté de l'écran pour revenir en arrière ou pour faire avancer la vidéo.
Enfin, vos clients vont adorer notre nouvelle fonction de décalage horaire local, car maintenant, ils ne manqueront plus rien de leur émission ou chaîne de télévision préférée. Le nouveau Ministra Player utilise la mémoire de l'appareil pour enregistrer chaque minute, de sorte que les téléspectateurs peuvent reprendre le visionnage là où ils l'ont interrompu.
Vous pouvez tester ce nouveau lecteur directement en commandant des clés d'essai en utilisant le lien ci-dessous!